Co-op Advertising Opportunities
Arkansas Tourism executes a robust paid and earned marketing strategy in key markets, increasing awareness while driving a well qualified, active travel-planning audience to its official travel planning channels. Download the booklet to explore all the co-op advertising available through this media plan, including opportunities with television, publications, and digital marketing. Arkansas Tourism is also offering special products and rates to assist in the recovery from the COVID-19 pandemic.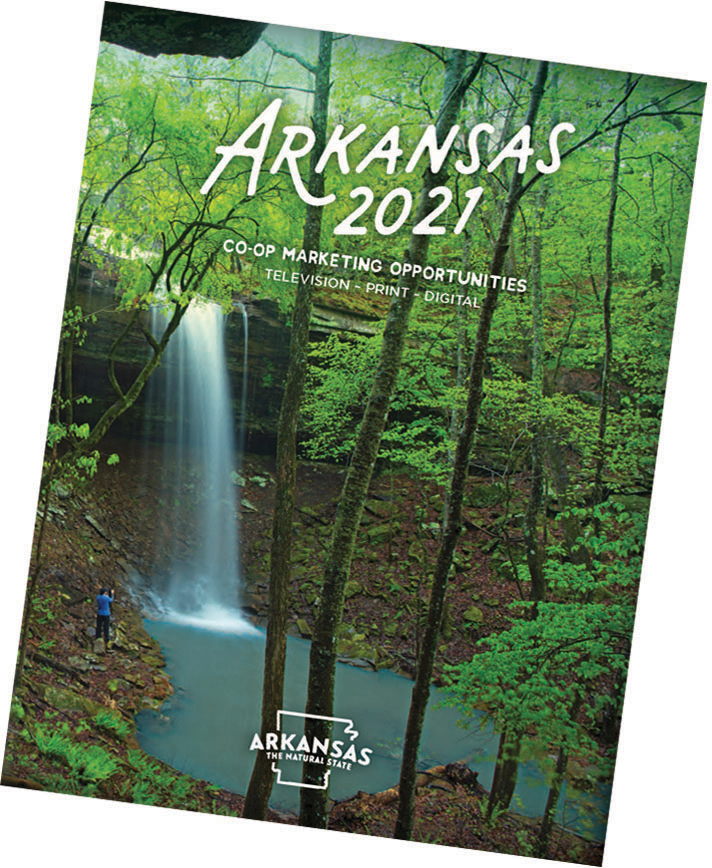 2024 Arkansas Total Solar Eclipse
On April 8, 2024, Arkansas will be one of the few states directly in the eclipse's Path of Totality—the shadow zone of an eclipse that makes the entire spectacle visible. This type of occurrence is rare and anticipation is high, so visitors are already planning their trips before it's too late!