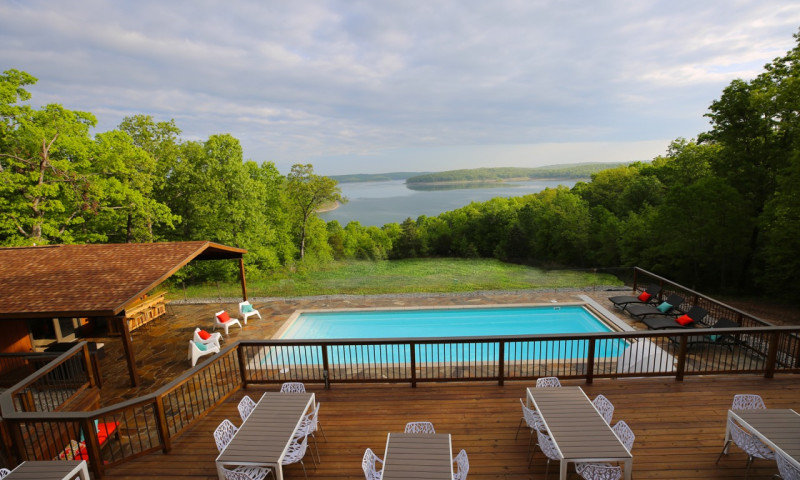 What to know
Set up high on the ridge with plunging views of Lake Norfork, Equani Lodge is a great location for a family vacation. Swim, boat, water-ski, fish, take a sunset cruise - or simply relax and enjoy the mesmerizing views from your luxury lodge. Comfortable accommodations for up to 30 people with 7 bedrooms, a nursery, 5 bathrooms inside, 1 at the pool cabana, 2 kitchens, 2 decks, a balcony, a heated pool with pool deck, pool bar, BBQ, games room with pool table, table tennis, and 11 acres of lake view land for your exclusive use.
For wedding planning information visit
www.EquaniLodge.com/weddings
.
3602 Sycamore Springs Rd.