Perryville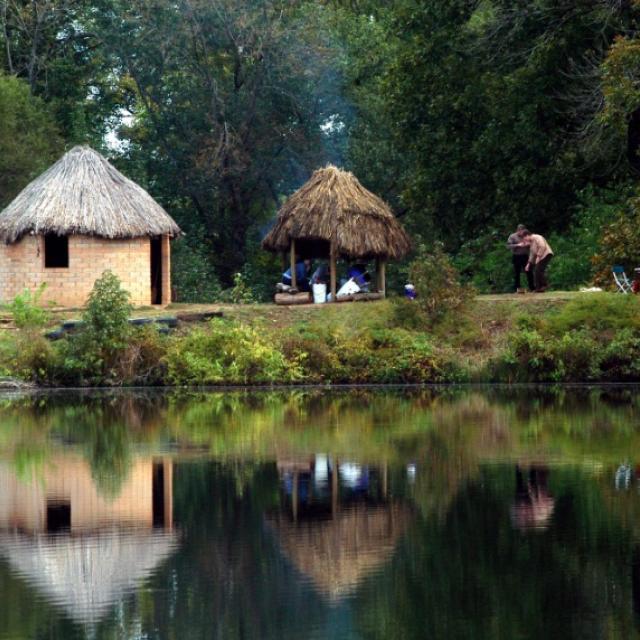 Perryville is located approximately 45 miles northwest of Little Rock. Leaving Little Rock, take the scenic route—a favorite for motorcyclists--  following HWY 10 past Pinnacle Mountain State Park.

Perryville is home to the 1,200 acre Heifer Ranch, the agricultural learning center for Heifer International. Take a farm tour and pet the llamas while learning about sustainable farming programs.

Be sure to visit Petit Jean State Park while you're in the area. Head NW on HWY 10 from Perryville's town center for 17 miles and immerse yourself in one of the crown jewels of the state parks system, which was Arkansas's first state park. Follow the signs to Petit Jean's gravesite and overlook, a tribute to the legendary young girl after whom the mountain is named. You can grab a bite and overnight at historic Mather Lodge, which overlooks Cedar Creek Canyon. The park offer lots of hiking options including a hike that leads to a view of the 95-foot Cedar Falls. The falls are just one of the natural wonders of this park. Caves, canyons, bluffs, bluff shelters with prehistoric markings, a natural bridge, distinctive rock formations like carpet rocks and turtle rocks, and the Seven Hollows add to the mystique of this special place.

While in Perryville, stop at Mustang Sally's and enjoy a burger, catfish platter or one of their many signature dishes. If you're in the mood for home-style cooking, don't miss breakfast at Jones Family Restaurant.