Idle Theory Bus: Arkansas Road Trip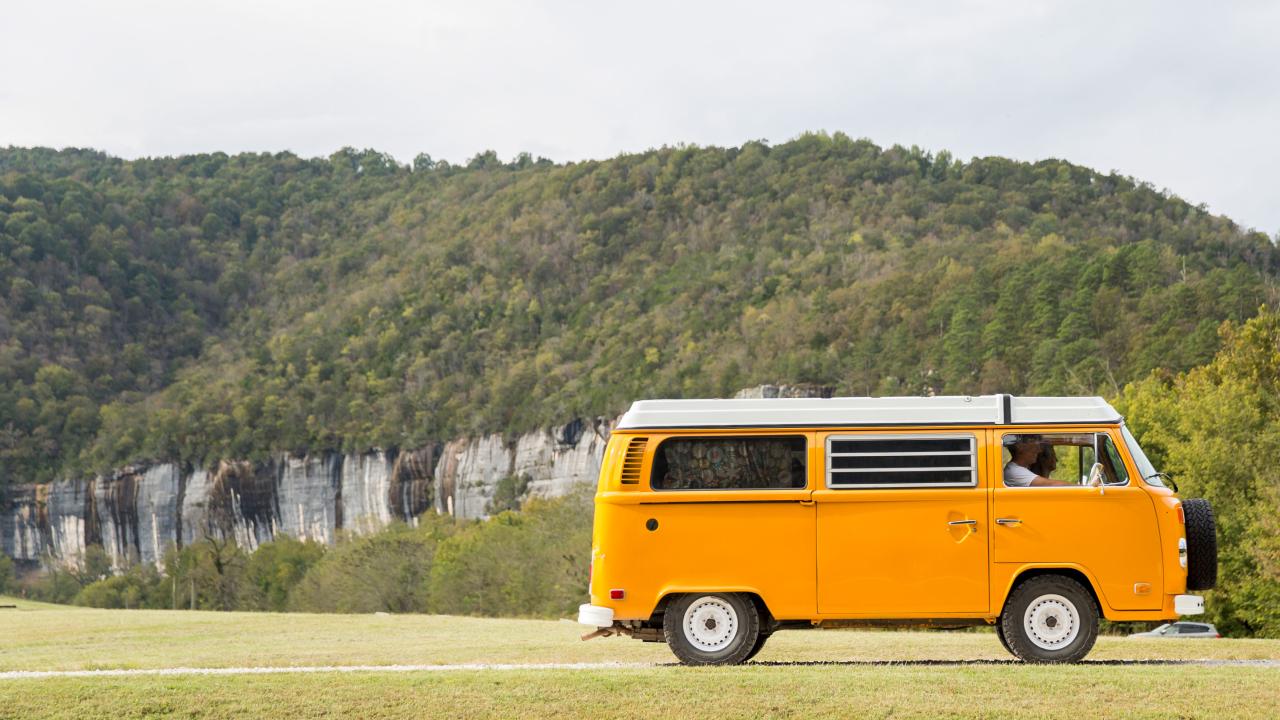 We sent two friends and their 1976 Volkswagen bus on an epic road trip in The Natural State. Their six-day trip wasn't short on incredible views, memorable experiences or local flavor. Follow along as Kit, J.R. and Sunshine discover what Arkansas has to offer.
Day 1 - Talimena Scenic Byway
Starting at Arkansas' western border, the crew snaked their way up Rich Mountain, Arkansas' second highest peak, on the Talimena Scenic Byway, the launchpad for their Arkansas experience.

Day 2 - Fayetteville / Devil's Den State Park
Follow along as Kit, J.R. and Sunshine head north to Fayetteville where they had time to stop and smell the roses. Then it was off to Devil's Den State Park for waterfall chasing and early morning hiking.

Day 3 - Eureka Springs
A trip to Eureka Springs was on the books for this quirky trio. Sunshine, the Volkswagen bus, felt at home with the color scheme at the Wanderoo Lodge and saw a familiar face on the way through town.

Day 4 - War Eagle Mill / Dogwood Hills Farm
At War Eagle Mill, the crew explored the old homestead and crossed the single-lane bridge built in 1907. On the way to Harriet, they found out why the turkey crossed the road and fell in love with farm animals at Dogwood Hills Farm.

Day 5 - Buffalo National River / Kenda Drive-In
It's off to the Buffalo, America's first national river! The perfect way to end a day splashing in the river and soaking in a jacuzzi at a Buffalo Outdoor Center cabin? Vintage car night at Arkansas' only drive-in theater. Check it out!

Day 6 - Wolf House / Twin Falls
In Norfork, the Jacob Wolf House, constructed in 1829, served as the county's first permanent courthouse and home base for welcoming pioneers. Next on the agenda, Twin Falls! Kit and J.R. aren't scared of a little chilly water, so they jumped right in. In the words of Kit, #AlwaysGoSwimming!