Yurts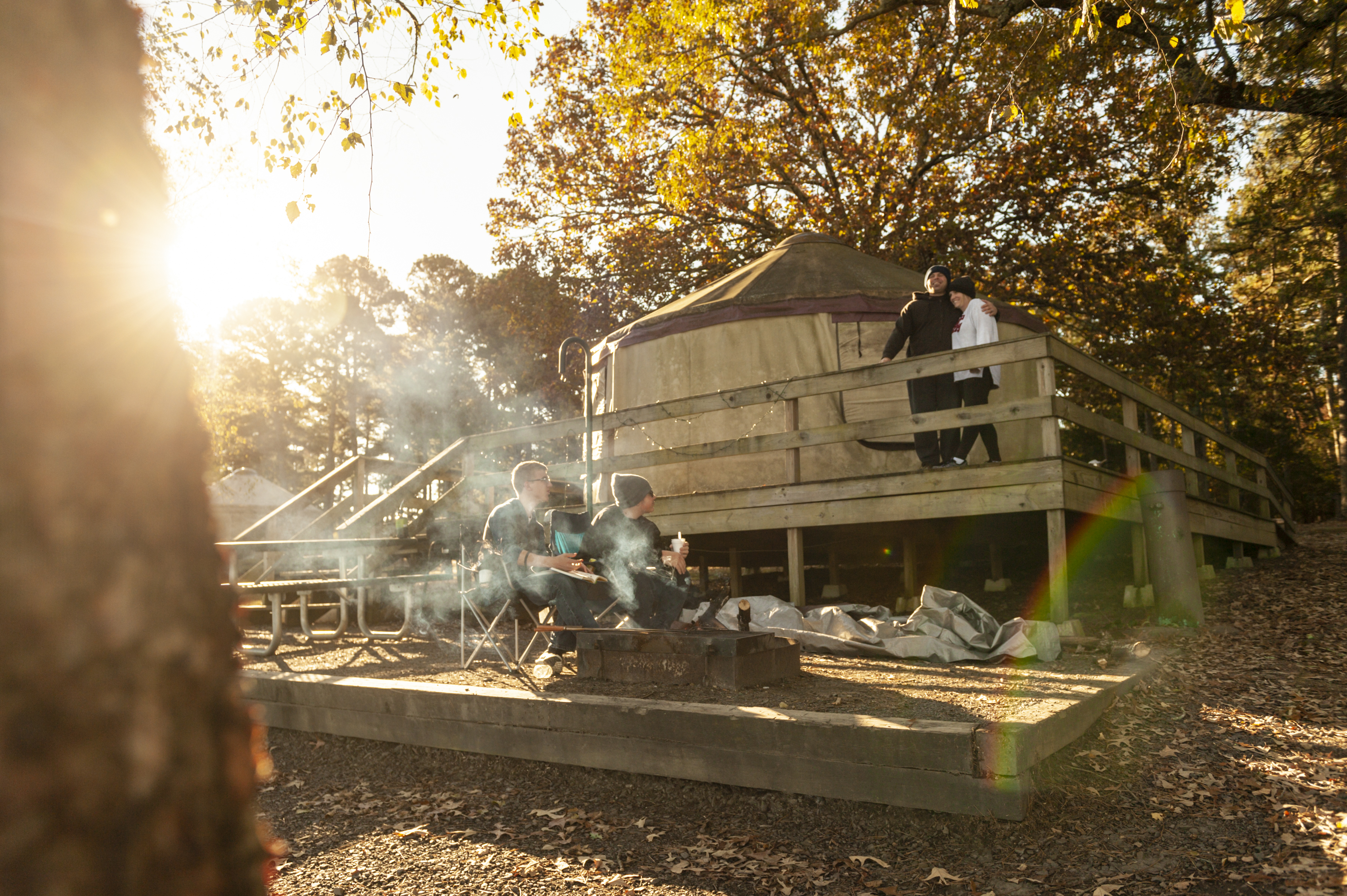 Unique way to stay
Yurts are great for those who don't own camping equipment, or for those who want to find out if they like camping before they spend money on their own equipment. Arkansas State Parks offers this alternative to camping, also known as Rent-A-Yurt, that provides more sleeping space and protection from rainfall. Rent-A-Yurt facilities at Arkansas State Parks accommodate up to six people and include sleeping mats, a camp stove and other camping gear.
Sage House Yurt of Little Rock can be used to host classes, meetings, workshops, private parties, weddings and other events. Namaste NA Yurt is an authentic Mongolian yurt tucked into the woods near the Hasty Cutoff of the Buffalo National River and Jasper. Eureka Yurts and Cabins offers oversized decks with amazing views of the woods and hollow.
Experience your next stay in Arkansas at a yurt below.