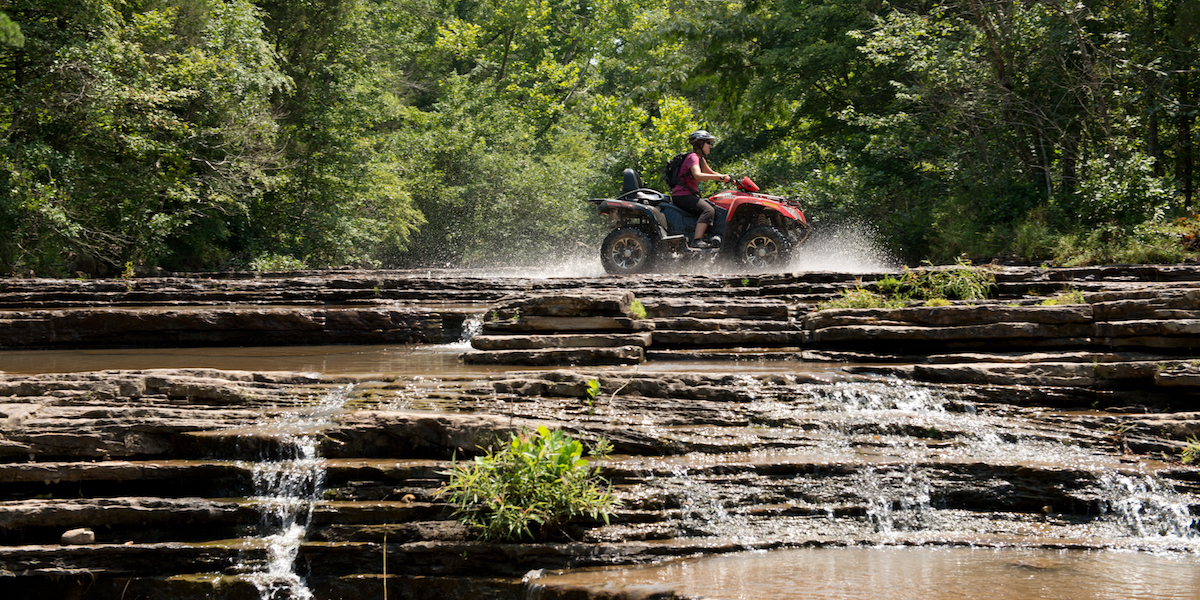 Find great ideas for ATV vacations and off-road parks
Off-roading in ATVs and other motorized vehicles is one of the fastest growing recreational uses in our national forests. If you are a rider looking for beautiful scenery and a place to get away from it all, there is a ride for you in Arkansas. Our state has plenty of exciting off-road parks and ATV trails. We have off-road trails that are privately managed, as well as tucked away in our state and national parks. Routes attract riders of all skill levels. 
Explore a new trail or rediscover a trail from your past and experience some of the best places to ride on your ATV vacation!