Mark your calendar for the April 8th, 2024 Eclipse in Arkansas
Write it down…and save the date. Parts of Arkansas will be the place to be during what has been dubbed the Great North American Eclipse. To experience the total phase of the eclipse, gazers must be in the narrow path of totality, which will run through the center of The Natural State from southwest to northeast. Cities such as Hot Springs, Little Rock and Jonesboro are located within that narrow swath of totality. Make plans now to be in Arkansas on April 8, 2024!
Experience the 2024 Great North American
Eclipse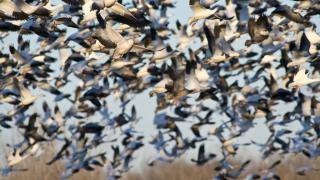 Fall is the time to go hunting in Arkansas. Hunt deer, doves, elk and duck in the beautiful landscape of The Natural State.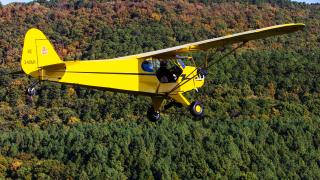 Currently from Bentonville, more than 60 airstrips can be found within 100 nautical miles making for excellent backcountry aviation in Arkansas. Land on these patches of earth and you enter a gateway to floating, swimming, fishing, mountain biking, hiking, and even cabins and restaurants. Popular locations include Trigger Gap Outfitters on the Kings River, Byrd's Adventure Center in Ozark, Buffalo Outdoor Center (BOC) in Ponca and Gaston's White River Resort in Lakeview. Thus, the Bentonville airport is becoming a jump-off point for adventure.
The Ouachita Trail goes for 223 miles through the Ouachita Mountains of both Arkansas and Oklahoma.