Hiking
& Backpacking Trails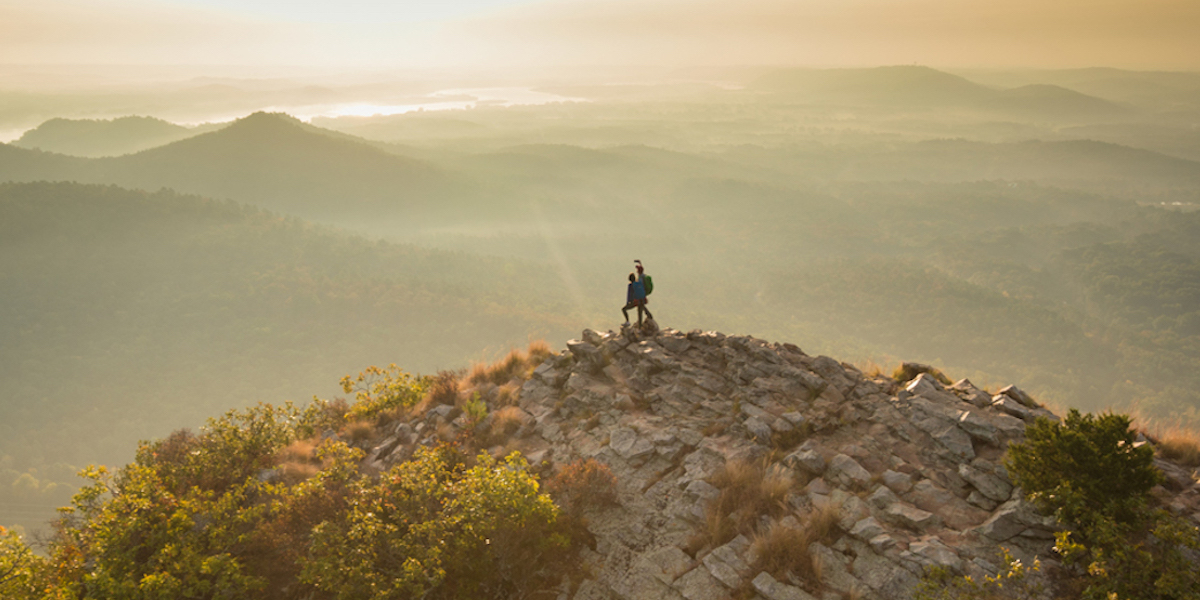 Take a hike
Getting back to nature is a popular pastime, and hiking in Arkansas is a great way to experience the beauty and majesty of the Natural State. With several long-distance trails and dozens of shorter hikes that are enjoyable in any season, Arkansas is easily one of the best states for hiking in America.
Outdoor enthusiasts will find hundreds of miles of amazing Arkansas trails designed for day hiking, backpacking, horseback riding, ATVs and water trails. You can download complete maps of the Ouachita National Forest, Ozark-St. Francis National Forest and U.S. Army Corps of Engineers sites for reference. 
If you're looking for a long haul, Arkansas is home to two nationally-recognized long-distance backpacking trails. The Ouachita National Recreational Trail stretches 223 miles west to east across the rugged Ouachita Mountain range and is known for its solitude. Farther north, the Ozark Highlands Trail passes through the Ozark Mountains on its grand 218-mile journey from Lake Fort Smith State Park east to the Buffalo National River area—some of the most treasured and scenic lands in the state.
You can venture into the woods for a night or a week with trails that range from less than 10 miles long to more than 200 miles. Our trails offer a great way to relax, get outdoors with friends, explore nature with your family and take in the fresh air and beauty that surrounds you.