Snorkeling & Scuba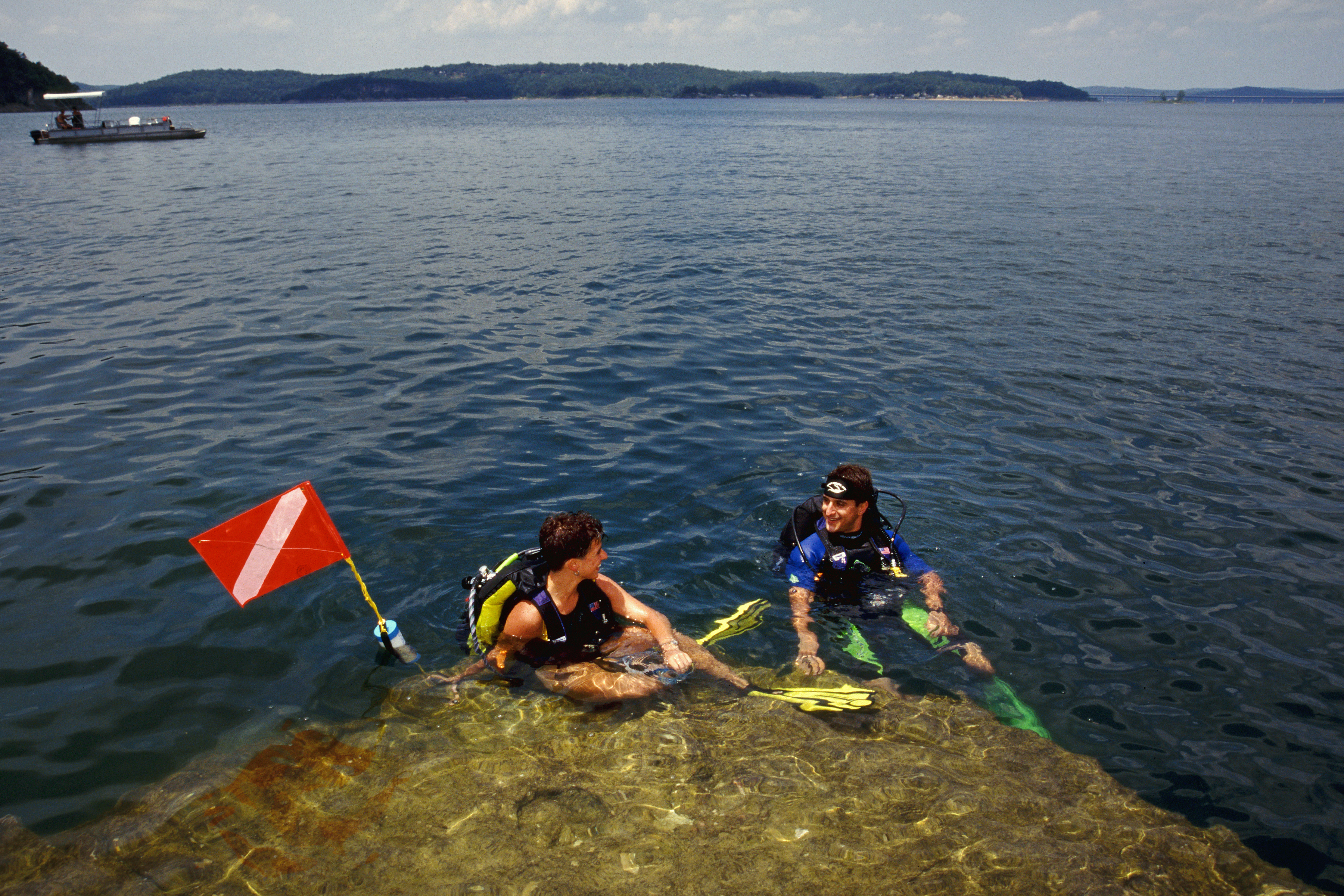 Underwater adventure
Did you know that Arkansas has a thriving scuba diving and snorkeling scene? We provide the same adventure, excitement and scenery of world-class diving excursions at a much lower cost. This is the perfect setting for snorkeling and scuba diving vacations on a budget. 
Many of our lakes are tucked away in beautiful national and state parks and provide the perfect environment for general exploration, spear fishing and more. Many dive shops around the state offer equipment rentals, diving lessons and even guided diving trips, so it's easy to get in the water.
Most divers head for lakes in the western half of the state, within the Ouachita and Ozark Mountains. Plan a getaway to our most popular scuba diving and snorkeling lakes and explore new underwater worlds.