10 Reasons to Visit Southwest Arkansas in the Fall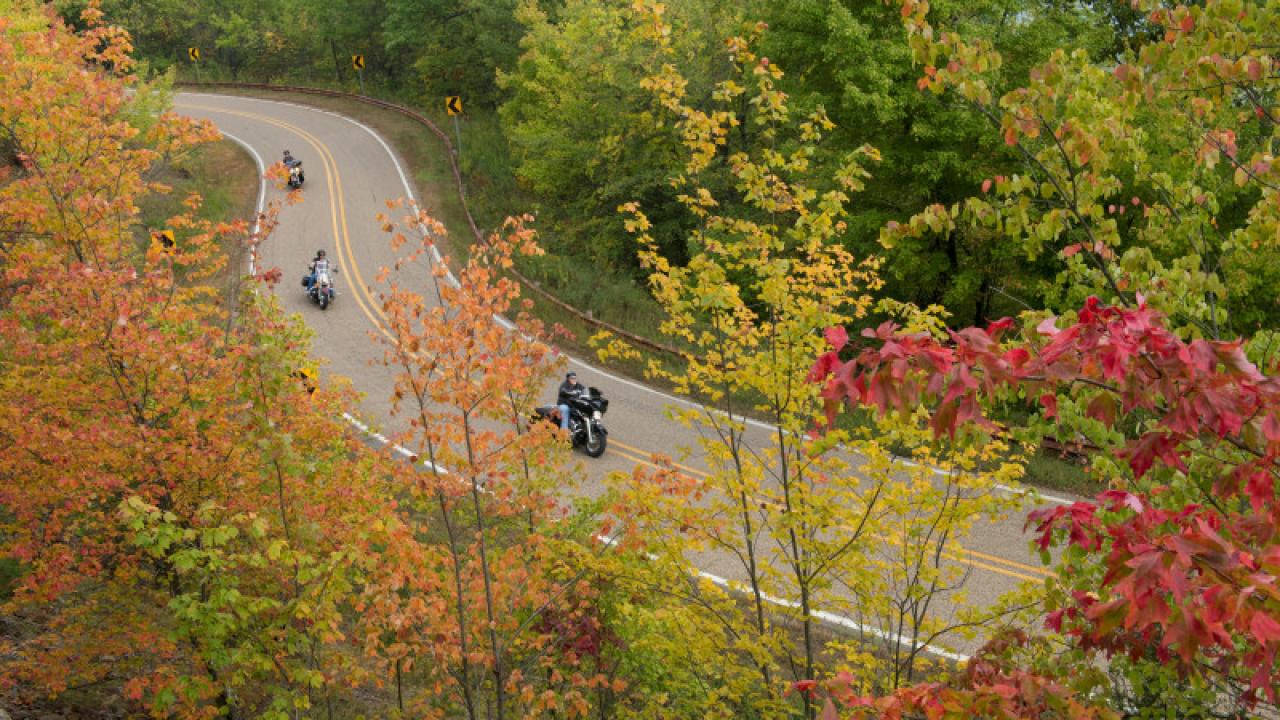 It is no secret that fall is a special time in Arkansas. The season is filled with camping, biking, live music, fall color, farm tours,  festivals… the list can go on and on. In light of this, we decided to share Ten Reasons to Visit Southwest Arkansas in the Fall. Enjoy!
The Talimena in Mena
Whether you ride a motorcycle or want to drive this scenic route, a trip to  Mena to experience the impressive views and vistas found along the winding roads of the Talimena National Scenic Byway should have a top spot on your to-do list. The route, which takes you 54 miles along Rich Mountain (home to Queen Wilhemina State Park) and Winding Stair Mountain in the Ouachita National Forest is beautiful year round but fall is quite memorable, when the colorful fall foliage of the Ouachitas surrounds you.


​

Meet Famous (and soon to be famous) Filmmakers
An Academy-qualifying platform, the Hot Springs Documentary Film Festival showcases more than 100 documentaries from around the world and is one of the longest running documentary film festivals in the U.S. The festival takes place in October this year. The atmosphere of the city during the event is magical, as a mix of creative filmmakers and artists from around the world descend on the city for the 10-day festival. Past guests over the years have included Ken Burns, Les Blank and James Earl Jones.  A writer from Filmmaker Magazine said it "exceeded my expectations and then some, its programmers bringing in high-quality nonfiction fare – not to mention topnotch filmmakers and colorful characters."
Hike in Beauty
During the fall, hiking the many trails that can be found in the Ouachita National Forest is one of my favorite pastimes. Here, you can find everything from day hikes to multi-day backpacking routes.  One of the longest trails in the region is the famous Ouachita National Recreation Trail, aka Ouachita Trail, which is 223 miles long! You can also time your hike to coincide with peak fall color. 

Rock On
Fall is a prime time for music in southwest Arkansas. Music Fest El Dorado, the largest outdoor music festival in theregion, takes place in October.

Travel Back in Time
Historic Washington State Park in Washington is home to many popular programs throughout the year. In the fall, a few of these programs include introduction to forging workshops and gardening basics. The park, which interprets life in the town of Washington in the 19th century, has many other programs and events throughout the year and is home to historic sites like the Blacksmith Shop—home of the Bowie knife.

Take on an Epic
Southwest Arkansas is home to three Epic mountain bike trails: The Womble Trail, the Lake Ouachita Vista Trail and sections of the Ouachita National Recreation Trail. Epic routes, a recognition given by IMBA (International Mountain Bicycling Association), are known around the country and world as 'must ride' trails for mountain bikers to try out. Overall, Arkansas has five Epic mountain bike routes, a testament to the great terrain we have for biking in the state.


​

Championship Crystals
Mount Ida is well known as being not only the Quartz Crystal Capital of the World, but also as home to the annual World Championship Crystal Dig! You can compete in this championship event, which takes place each October, or check out one of the many places to dig for crystals in town like Wegner Crystal Mines.


​

Suzanne's Fruit Farm
Owner's David and Sylvia Reddin have made visiting Suzanne's Fruit Farm in Hampton an annual tradition for many. The 155-acre PYO (pick your own) farm has been in business since 1975 and its fall lineup includes family events like hayride tours and pumpkin harvests. 

​

Camping / Glamping
The favorable weather of autumn in Arkansas  makes camping a popular pastime during this season. Southwest Arkansas is home to many state parks, the Ouachita National Forest, Hot Springs National Park, national wildlife refuges, U.S. Army Corps of Engineers sites, RV parks, and private campsites. No matter what style of camping (or even glamping) you like to do, you can find a spot to pitch your tent and reconnect with nature in this region of the state.

Lumberjacks
Timberfest is an annual tradition in Sheridan and among the highlights of this event, which occurs every October, is the lumberjack competition. This contest has been televised on ESPN and lumberjacks from across Arkansas and the region go there to compete. Timberfest in general pays homage to the heritage of the area. Timber has long played an important role in town with towering pines found throughout the region. While in town, be sure to visit the Grant County Museum too if you can!

​