20th Annual Oyster Supper This Friday in McGehee
There is a quote from cultural anthropologist Margaret Mead that has been a favorite of mine for decades: "Never doubt that a small group of thoughtful, committed citizens can change the world; indeed, it's the only thing that ever has."
That quote perfectly describes a group of gentlemen from McGehee and the surrounding area that are members of the McGehee Men's Club. A group of men, comprised of local farmers and businessmen, decided they needed to do something for their community, and the first Oyster Supper was planned. That first supper they hosted 200 diners.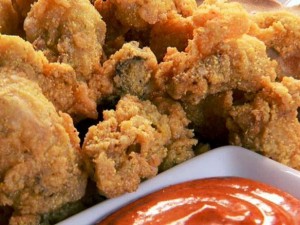 This Friday is the McGehee Men's Club 20th annual Oyster Supper. The event grows each year…and last year they welcomed nearly 1,200 people! The menu consists of raw and fresh oysters (two of the Club's members are in the Mississippi Gulf Coast now picking them up!), fried catfish and Lawrence Pambianchi's Famous Italian Salad. Tickets are $25 and can be purchased at the door or in advance (for those who don't want to wait in the long line!). Doors open at 5 p.m. on Friday.
Three years ago, the McGehee Men's Club purchased a building in McGehee that formerly housed a beer distribution center. Since then, they have renovated the facility and now the McGehee Men's Club Community Center is a venue for receptions, special occasions and community events such as the annual Oyster Supper. All proceeds from the Oyster Supper go right back into community. Throughout the year, McGehee Men's Club supports community organizations and activities.
For questions about the  McGehee Men's Club 20th annual Oyster Supper, phone 870-222-2821.