Sponsored Article
Adventure Abounds in West Memphis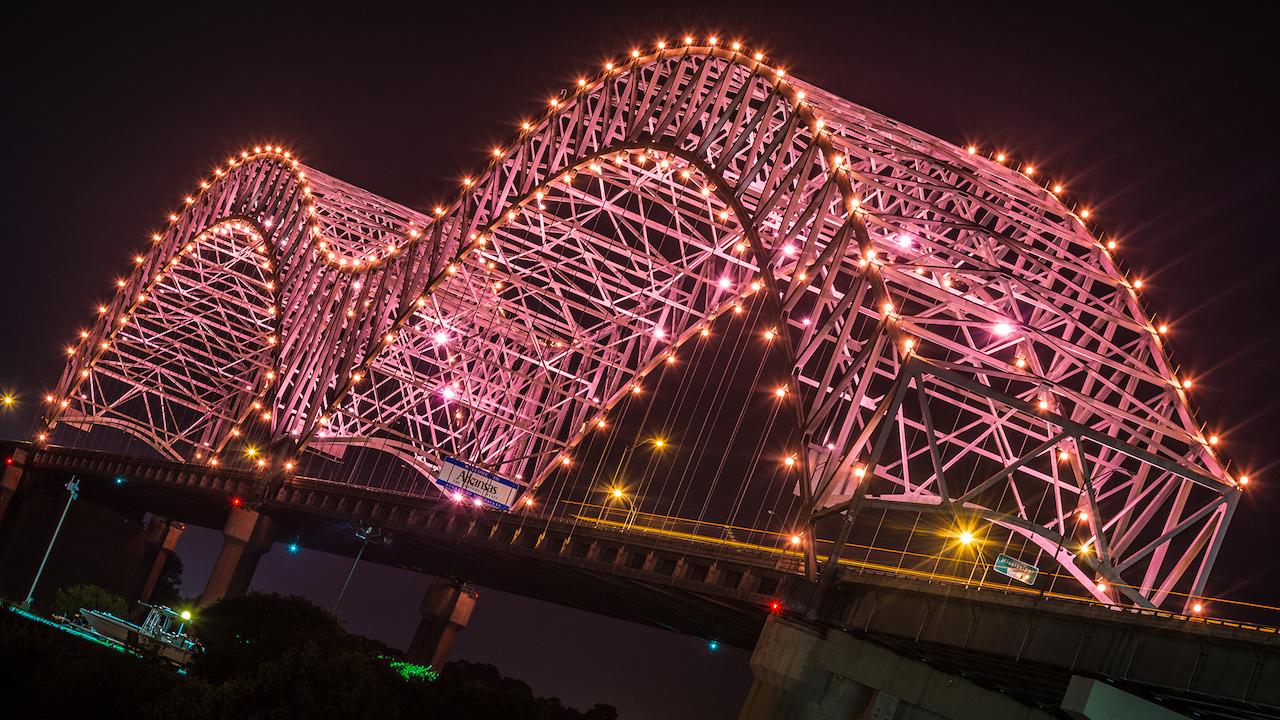 Just minutes from downtown Memphis, Tennessee, along the banks of the Mississippi River, you'll find the bright and vibrant Arkansas town of West Memphis. Here, music and cultural heritage runs deep; live entertainment can be found all day and night; and mouthwatering food is just a given. If you enjoy the respites of nature, the Mighty Mississippi River and surrounding plains offer opportunities for hiking, biking, fishing and more. Read on to see how you can experience adventure and relaxation all day long.
Outdoor Recreation Along the Mississippi River
Begin your journey to the great outdoors at Ducks Unlimited Park. This 1,500-acre public park and conservation site is the hub of eco-tourism for West Memphis and Downtown Memphis. Here, you can enjoy a 7-mile paved-loop trail, a paved .5 mile out-and-back trail, seasonal sunflower field, lookouts with views of the Mississippi River and access to the one and only Big River Crossing and Big River Levee Trail.
At nearly one mile in length, the Big River Crossing is the longest public, pedestrian bridge across the Mississippi River, and it's the longest active rail/bicycle/pedestrian bridge in the country. While walking, biking or running across the bridge, you can enjoy dramatic views of the downtown Memphis skyline to the east and the basin of the Arkansas Delta to the west. At night, enjoy a grand light show featuring 100,000 lights that create dazzling, colorful patterns across the bridge and roaring river from sundown to 10:00 p.m.
If you are looking for more outdoor adventures along the Mighty Mississippi, then shred the Big River Trail that currently has more than 70 miles of trail atop the Mississippi River levee system. When the cross-country trail is fully complete, it will consist of 1,607 miles that you can ride all the way to the Gulf of Mexico!
Didn't bring a bike? That's okay! Explore Bike Share allows you to rent bikes at the Big River Trailhead or Big River Crossing-West.
Non-stop Entertainment
Ready to win big, enjoy live entertainment and have some of the best food and drinks in town? Then head to Southland Casino Hotel, the biggest and newest casino in the Mid-South. From the massive casino floor — spanning a staggering two-and-a-half football fields in length — you can indulge in more than 2,400 slot machines, 50 live table games and get in on sports betting. Southland is open 24 hours a day, seven days a week, so you never have to miss out on the fun.
Another major draw is the Riverside International Speedway. Riverside is the oldest continually operated dirt track in Arkansas and one of the oldest in the U.S. Over the course of its history, the track has launched the careers of several of the nation's top drivers and is listed on the National Register of Historic Places. Races are held every Saturday night.
When staying in West Memphis, you're only minutes away from fun and entertainment across the river in Memphis. Party all night on Beale Street, walk around Elvis Presley's Graceland, go on a Memphis Riverboat Cruise and more!
A rich and vibrant history
From the late 1940s until the early 1960s, West Memphis was the center of all things blues. During those years, Howlin' Wolf, B.B. King, Sonny Boy Williamson, Ike Turner, Johnny Cash, Albert King and more flocked to West Memphis at night to perform at the more than 30 all-night clubs that churned out dancing and blues. During the day, they would showcase their talents on the famous KWEM radio station in hopes of being discovered and hitting it big.
Today, you can still listen to KWEM that now operates out of Arkansas State University Mid-South. Visit the campus to see numerous artifacts related to the station's rich musical history along with a replica of the original studio. Then, stop by the KWEM marker located at the site of the original radio station (231 Broadway Street) to see where it all began.
To discover more music history, take the Arkansas Delta Music Trail that will lead you to other musical markers throughout the area. For those interested in traversing historic trails, West Memphis is also located along two: the Butterfield Overland Trail from Memphis to Fort Smith (a mail route established in 1858) and the Trail of Tears. These passages are a part of the Arkansas Heritage Trails System.
For more information on local history, attractions and events visit the friendly and helpful staff at the West Memphis Arkansas Welcome Center.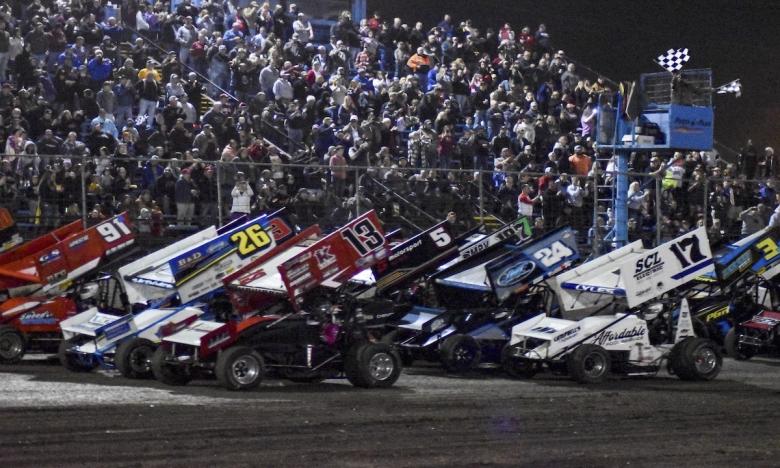 More ways to explore
The second largest natural lake in Arkansas is another day trip to experience. Horseshoe Lake, an oxbow of the Mississippi River is an approximate 30-minute drive from West Memphis. Here you'll find massive stands of cypress trees and American lotus (lily pads) is also abundant. Anglers can fish for bass, crappie, catfish and more. Public access to the lake is through Arkansas Game & Fish at the Nancy & Pat Bonds Access.
Within one hour of West Memphis, you can find three Arkansas State Parks. Hike, bike and kayak across the beautiful, forested hills and winding streams at Village Creek State Park or discover ancient villages and carefully preserved artifacts at Parkin Archeological and Hampson Archeological State Park.
At Wapanocca National Wildlife Refuge, serene grasslands and swamplands provide relaxing spots for fishing, kayaking, birdwatching and picnicking. Thirty minutes north of the refuge, you'll find the St. Francis Sunken Lands WMA where you can hunt for waterfowl, deer, turkey and more. And if you love water sports, kayak through miles of cypress trees on the St. Francis Sunken Lands Water Trail.
See the Total Solar Eclipse
On April 8, 2024, you can experience the once-in-a-lifetime event of seeing a total solar eclipse in Arkansas! West Memphis is only an hour drive from numerous Northeast Arkansas towns that will be in the path of totality, so it is the perfect place to find lodging for the big event. Stay at one of the many new hotels like Tru by Hilton, the Radisson Hotel or Southland Casino Hotel – a stunning, high-rise retreat with 300 rooms ranging from standard accommodations to presidential suites. You can also reserve a spot along the Big River at Tom Sawyer's RV Park.
Ready to plan your trip? Visit ExploreWestMemphis.com to get started.