The Agricultural Learning Center in Texarkana
The Agricultural Learning Center in Texarkana is an agritourism destination that is the first of its kind in the state. The facility is open year-round for visitors to learn about the importance of agriculture in their lives. The clothes we wear, the food we eat, the cars we drive: all are made with plant and animal byproducts.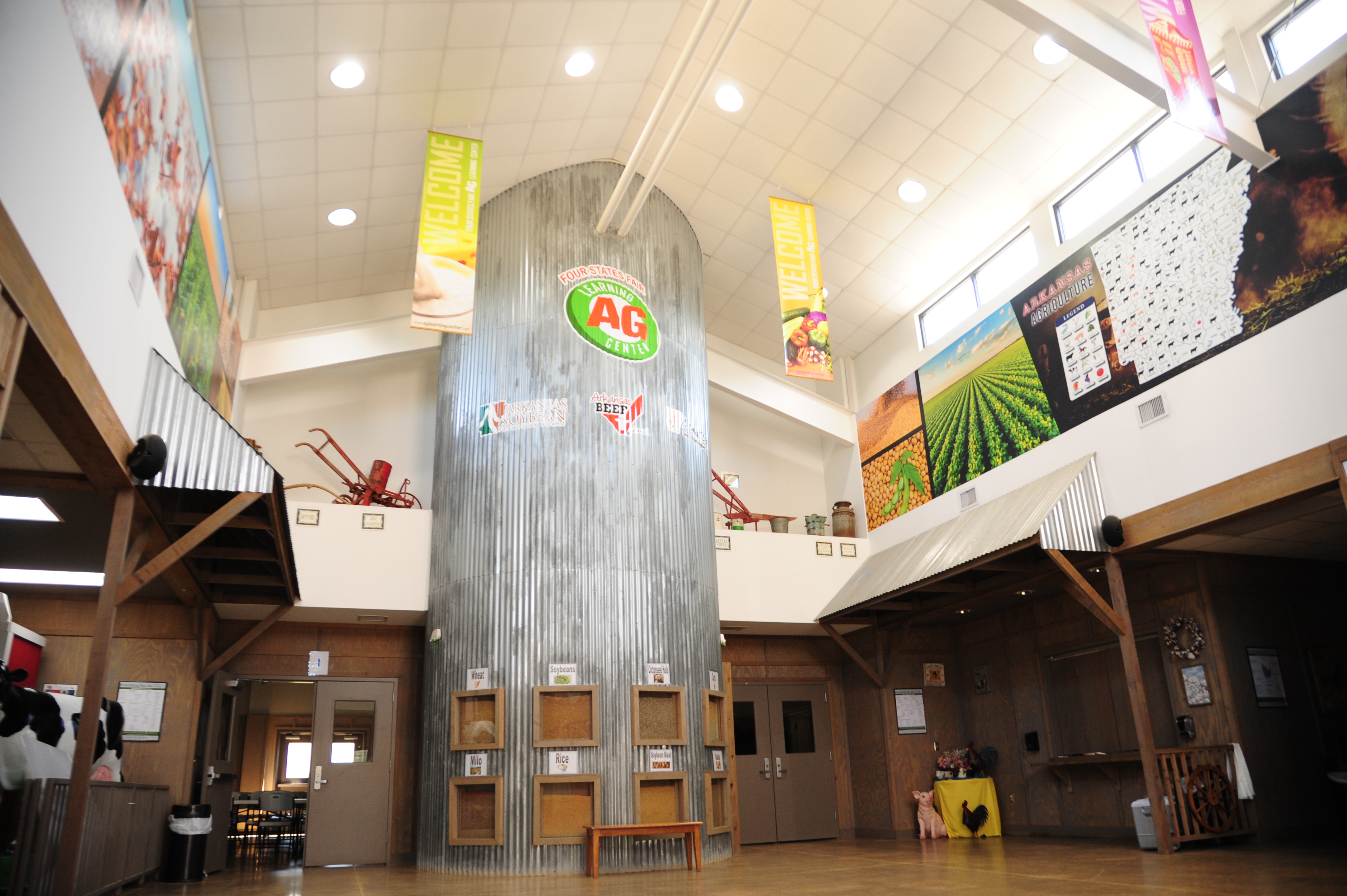 "The biggest part we try to do in general is just that simplicity of educating the general public about agriculture and where the things that they use in everyday life come from," said Lisa Garner, executive director at Four States Fair. Arkansas is a robust farming state and farm products from here include rice, soybeans, chicken eggs, peaches, pecans, tomatoes, catfish, grapes, cotton and more.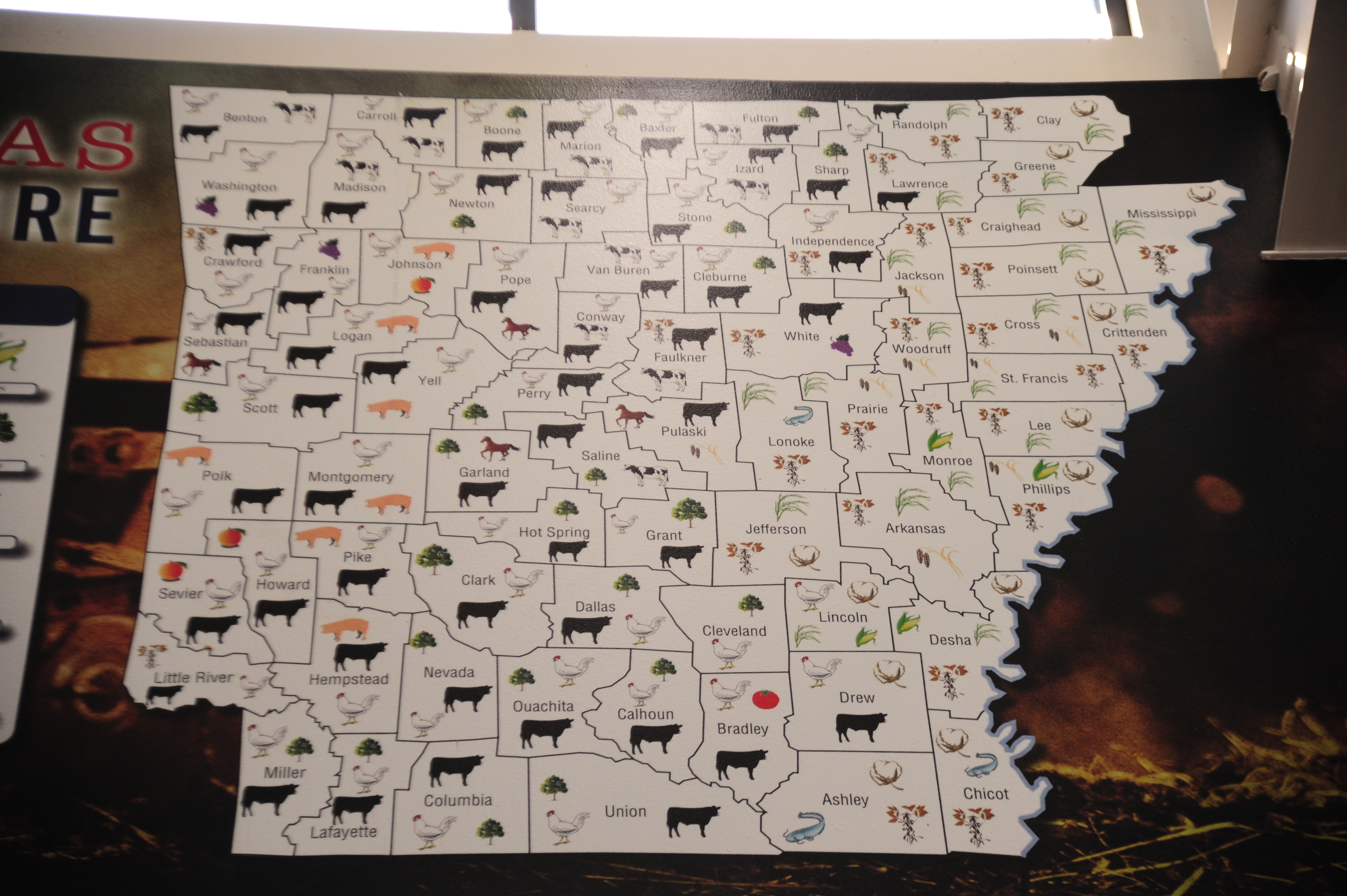 The Agricultural Learning Center is located on the grounds of the Four State Fair and inside are displays and information that spotlight the importance of farming and the products that come from it. For example, one display details all the parts of a truck that come from a cow like plastic tubes, hoses and paint. 
Schools or groups make up the majority of visitors to the center, although the general public can also visit. Call in advance to schedule a time. Visitors to the center learn about all the commodities that come from a farm and curriculum can be built by the center's guide to fit specific interests and grade levels. The goal is teaching and also doing hands-on activities. For example, one activity students enjoy doing on-site is making butter by putting heavy whipping cream and other ingredients in a glass jar and shaking it until it turns into butter. "If you do something they can do, touch, see and feel they are more apt to learn," said Garner.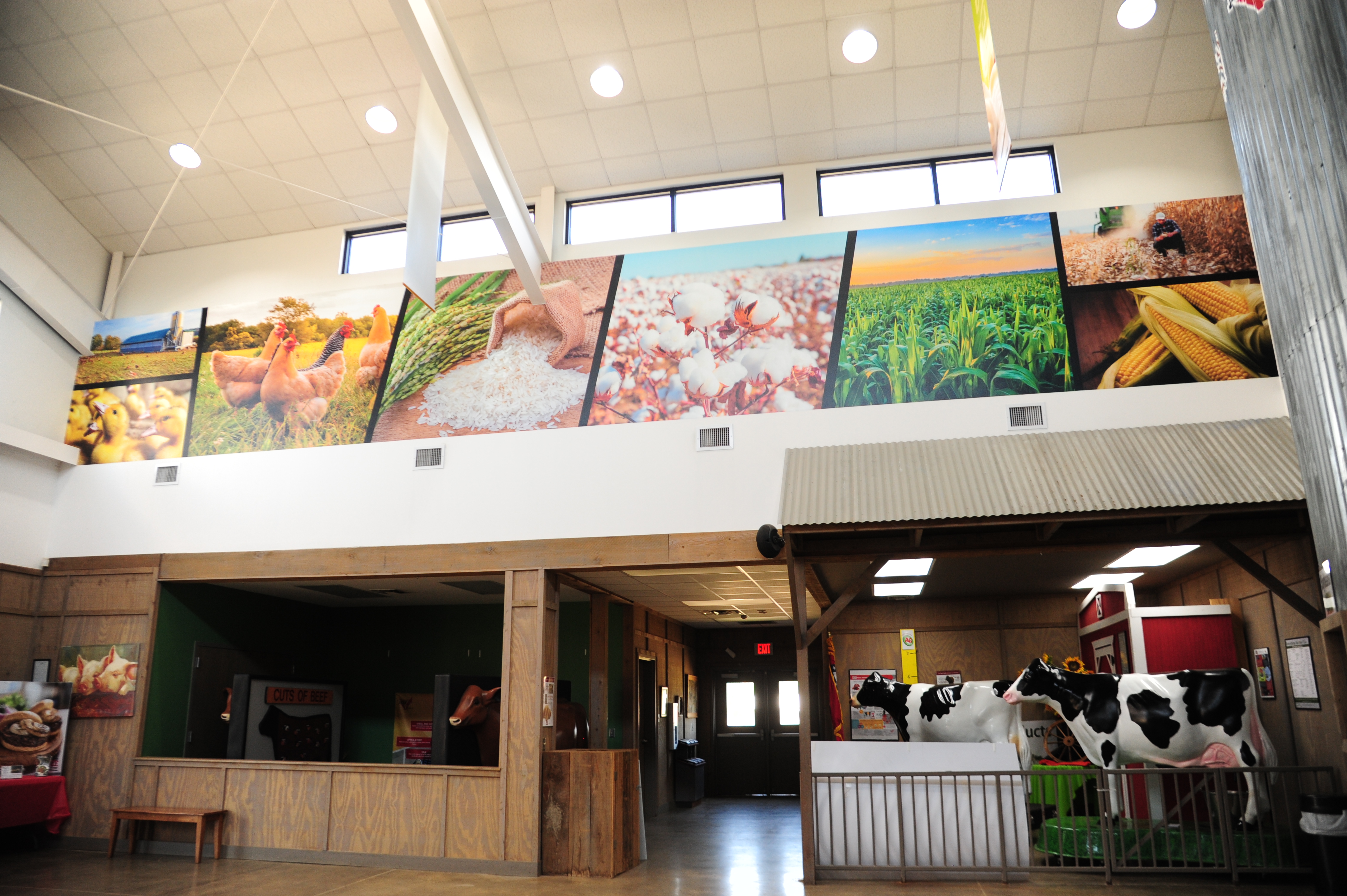 Interesting farm tidbits can be found throughout the center. While visiting, you can learn that planting time for corn is in March and is usually the first crop to be planted for Arkansas farmers. You can learn that more than 60% of the rice produced in the state is exported. And that Arkansas produces soft red wheat, which is used in confectionary products.
Along with tours and programs the center also offers event rentals and farm-themed birthday parties for kids. The Four State Fair is located at 3700 E. 50th St. You can learn more about the Agricultural Learning Center at aglearningcenter.com.