Al Bell and Buddy Jewell to be Inducted into the Arkansas Entertainers Hall of Fame
Arkansas Delta natives Al Bell and Buddy Jewell are part of the prestigious Class of 2015 being inducted into the Arkansas Entertainers Hall of Fame on September 29.
Authorized by the Arkansas General Assembly and governed by the Arkansas Entertainers Hall of Fame Board, the Hall exists to honor individuals with Arkansas connections who have made significant contributions to the entertainment arts. The exhibits commemorating the members are permanently housed on display in the Pine Bluff Convention Center.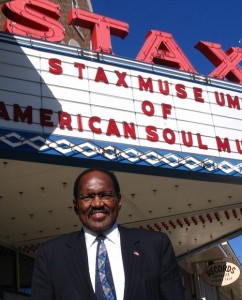 Al Bell was born in Brinkley, but his influence would eventually span the globe via music he helped create at Stax Records in Memphis. Bell was vital to the careers of Stax's soul superstars as The Staples Singers, Isaac Hayes, and The Emotions. Bell wrote one of The Staple Singers biggest hits, "I'll Take You There." After Stax Records closed, he returned to Little Rock before heading to Los Angeles in the 1980s to serve as head of Motown Records Group.
https://youtu.be/772YR4_rOBU
In 1993, he discovered the group Tag Team and released their song "Whoomp! (There it is)" on his Bellmark label in 1993. The song became one of the fastest selling singles in the music industry history. Bell has received numerous awards for his achievements in the music industry, including a Grammy, a Golden Globe nomination, and a W.C. Handy Lifetime Achievement Award. He is a member of the Rhythm & Blues Music Hall of Fame, the Arkansas Business Hall of Fame, the America's Music & Entertainment Hall of Fame, and the Arkansas Black Hall of Fame. Bell now resides in Little Rock.
Buddy Jewell is a true Arkansas Delta native. Born in Lepanto, he lived in Dyess, Helena-West Helena, Forrest City and Osceola, where his family moved when he was in 4th grade. He was "bitten" by the music "bug" early.  As a teen, Jewell worked in a local grocery store to earn money to buy guitar lesson books. By the age of 15, he'd taught himself to play "I Still Miss Someone," a song made popular by another Arkansan, Johnny Cash. After attending school at Arkansas State University, Buddy moved to Camden and toured with the band White Oak. He later moved to Texas, where he was a performer in a gun fighting show at Six Flags over Texas. In 1993, he moved to Nashville, Tenn., determined to give his music career another chance. He found work as a demo singer, recording over 5000 demos.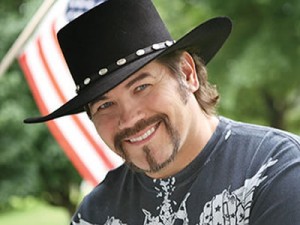 In 2003, Buddy became a contestant on the first season of the music competition show Nashville Star. He won the competition, beating out 11 other hopefuls, including a Texas teenager named Miranda Lambert. Soon after the win, Jewell signed with Columbia Records. He continues to perform and his latest CD, "My Father's Country," features classic country songs that Jewell grew up listening to his father sing, including songs by fellow Arkansas natives Glen Campbell and Charlie Rich.
Past inductees include Johnny Cash, Glen Campbell, Levon Helm, Mary Steenburgen, Billy Bob Thornton, Al Green and many others. The Class of 2015 will be inducted into the Arkansas Entertainers Hall of Fame on Sept. 29 at Noah's Event Center, located at 21 Rahling Circle in West Little Rock. This year's ceremony begins with a reception at 6:30 p.m. and is followed by a dinner at 7:00 p.m. Dress is cocktail attire and cost is $75.00 per person. For more information or to order tickets by phone, call 870-536-7600.