Alternative Fun Ways to Get Around Downtown Little Rock and North Little Rock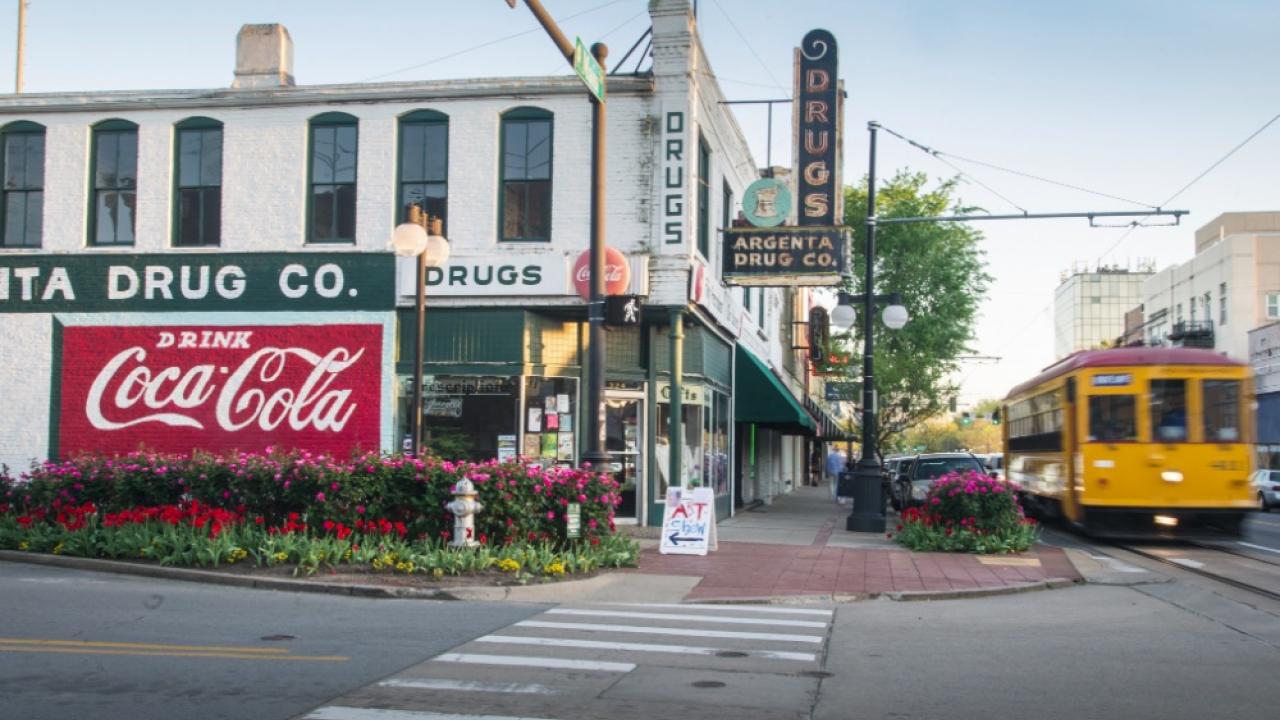 Traveling by foot is probably the most popular mode of transportation for exploring downtown Little Rock's River Market District and North Little Rock's Historic Argenta Arts District.  Both areas are perfect for walking and browsing with a very wide variety of things to see and do. There's outdoor art showcased in the Vogel Schwartz Sculpture Garden and Art Along the River, both decorating President Clinton Avenue in the River Market.
Several art galleries and theatrical venues line North Little Rock's Main Street in Argenta, showcasing visual and performing arts.  If your timing is right, you can catch the Arkansas Travelers baseball team in action at Dickey-Stephens Park in North Little Rock, or enjoy a concert by nationally known entertainers in Simmons Bank Arena. The Arkansas Sports Hall of Fame in Simmons Bank Arena has some cool interactive exhibits.
In Little Rock you can also visit four museums: 
The Central Arkansas Nature Center is in the middle of them all, with Heifer International's Heifer Village near the Presidential Center.  If you get too hot, just head over to the splash pad to cool off.   And don't miss the opportunity to see the "little rock" at La Petite Roche Plaza, where the landmark that gave the Capital City its name is preserved and explained.
The River Rail Trolley makes accessing both locations easy. If you prefer to stroll, you can take one of the four pedestrian bridges — Junction, Broadway, Main Street or Clinton Presidential Park —which connect the north and south shores spanning the Arkansas River. 
You can also hop on a Segway via tour groups like 404 Tour Guide. Or rent a bike at spots like Rock Town River Outfitters. 
Choose your favorite way to explore and enjoy.  There's enough to keep you busy for quite some time by providing hours of fun.