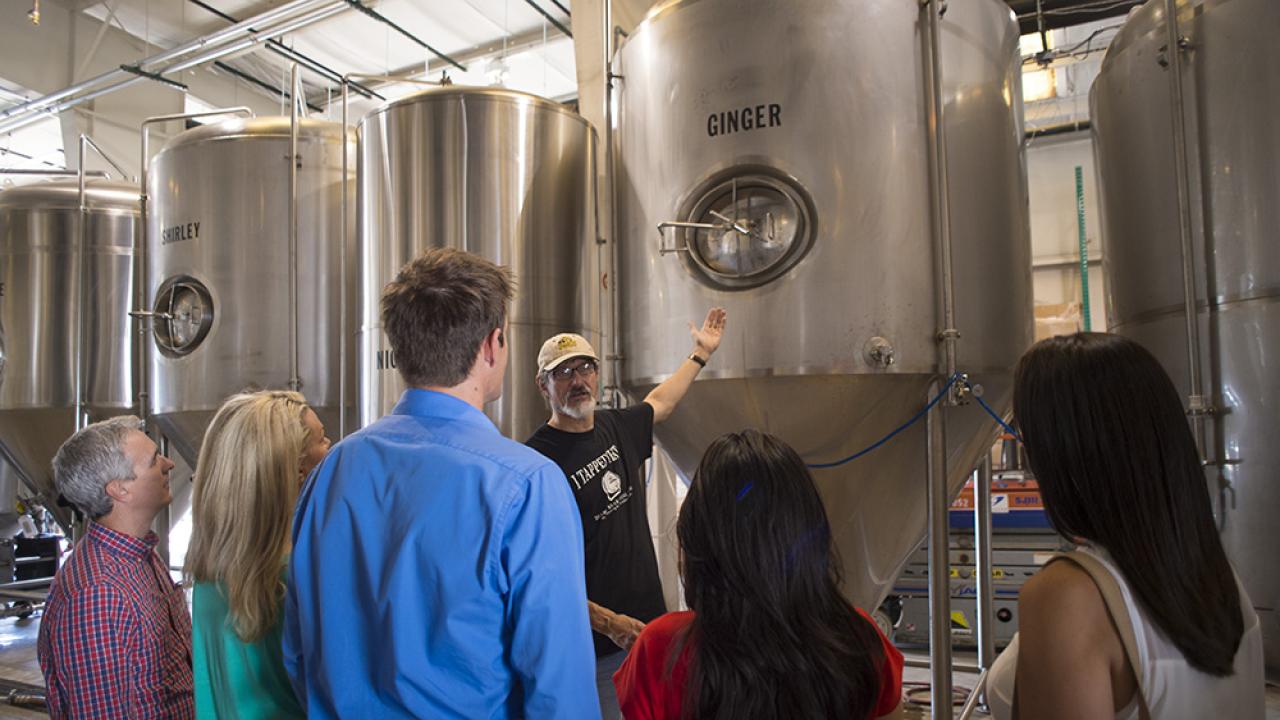 Refreshing regional beer and microbrews are available on tap and in bottles. Arkansas also boasts a big craft brewery industry that's still growing.  You'll find them located in Little Rock, Fayetteville, Rogers, Hot Springs and Springdale. We also have a distillery, the first legal one since Prohibition.  Make a point to tour the breweries and brew pubs of Arkansas.
Apple Blossom Brewing Company | Fayetteville, AR
This 200- to 250-seat restaurant serves lunch and dinner, and the in-house 10-barrel brewing system produces a variety of superb beers, primarily ales. The menu includes homemade soups, sandwiches, salads, focaccia pizzas and entree specials utilizing local ingredients when possible.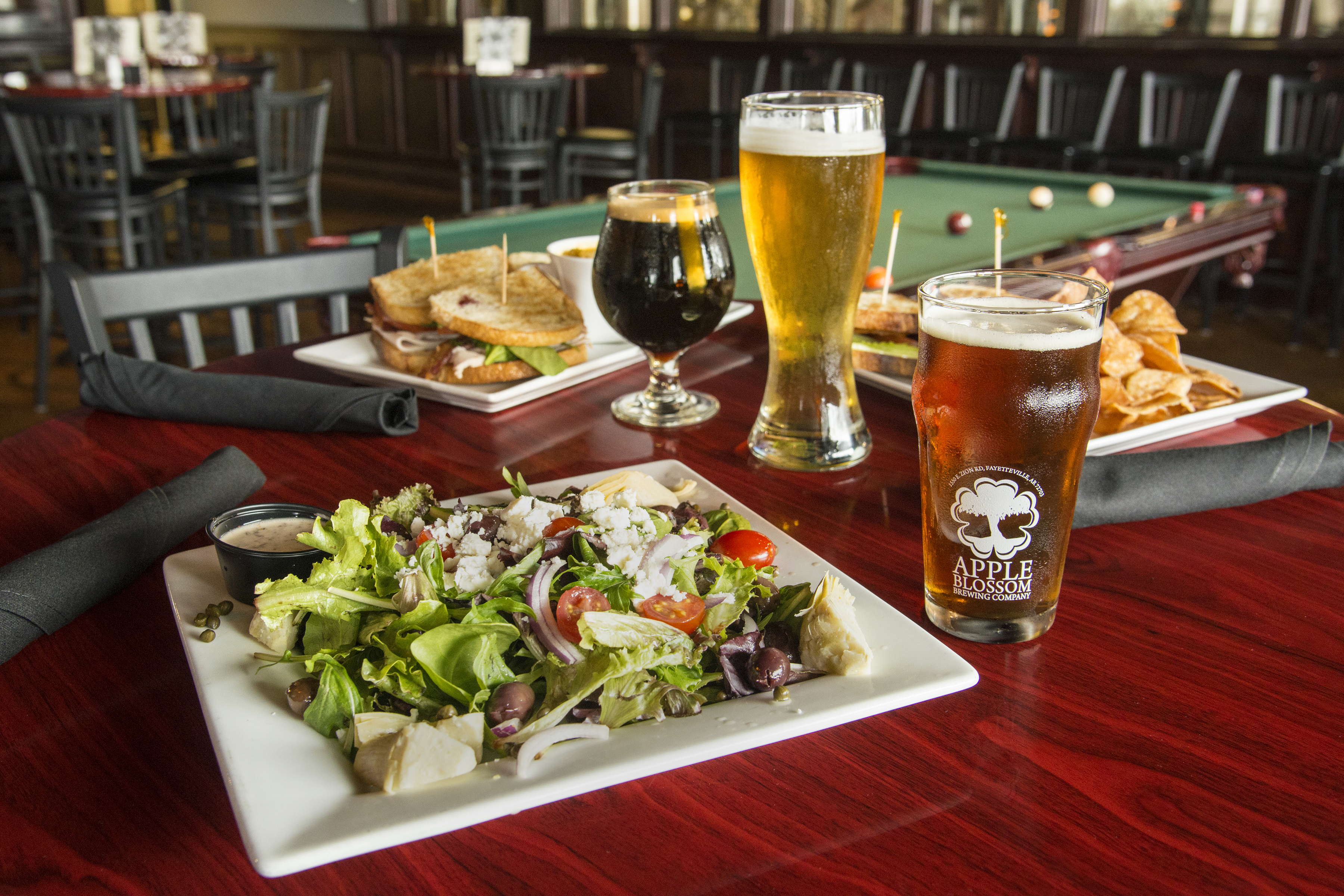 ​
Blue Canoe Brewing Company | Little Rock, AR
Blue Canoe offers Little Rock's smallest and largest tap rooms. The original location at 425 E 3rd Street is an urban beer oasis with a small street-facing patio and cozy but open-air feel. The brewery's warehouse at 1637 E 15th Street serves beer in a more industrial setting, complete with food truck service and a dog-friendly fenced yard offering lawn games and more. Mainstays include a milk stout, pale ale, blonde, and red ale, but be on the lookout for seasonal and specialty brews.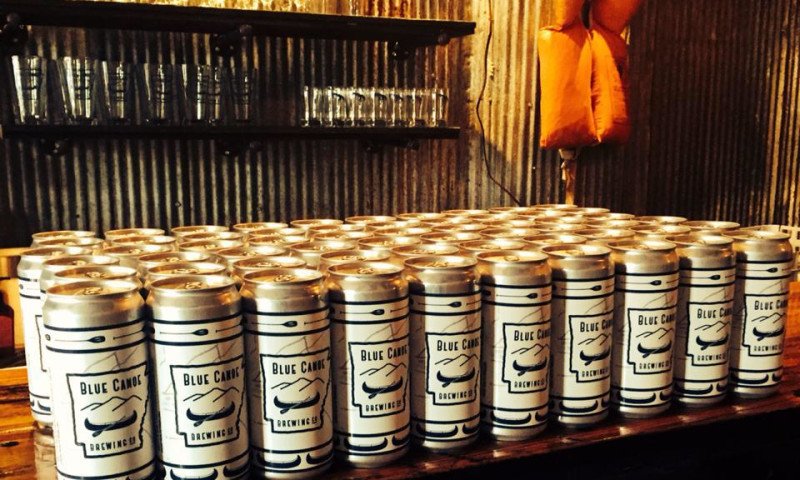 Diamond Bear Brewing Company | North Little Rock, AR
Diamond Bear produced beer in the traditional methods of European brewers, using only two-row malted barley, hops, yeast, and Arkansas water. Brewing locally means the beer is fresh but still captures some of the world's most famous styles of beer without the use of adjuncts or preservatives. Diamond Bear features an on-site restaurant, the Arkansas Ale House, serving European pub fare with a Southern twist. The Ale House also offers tours for a fee. Private tours and meeting facilities are available upon request for larger groups. The Ale House also features a gift shop.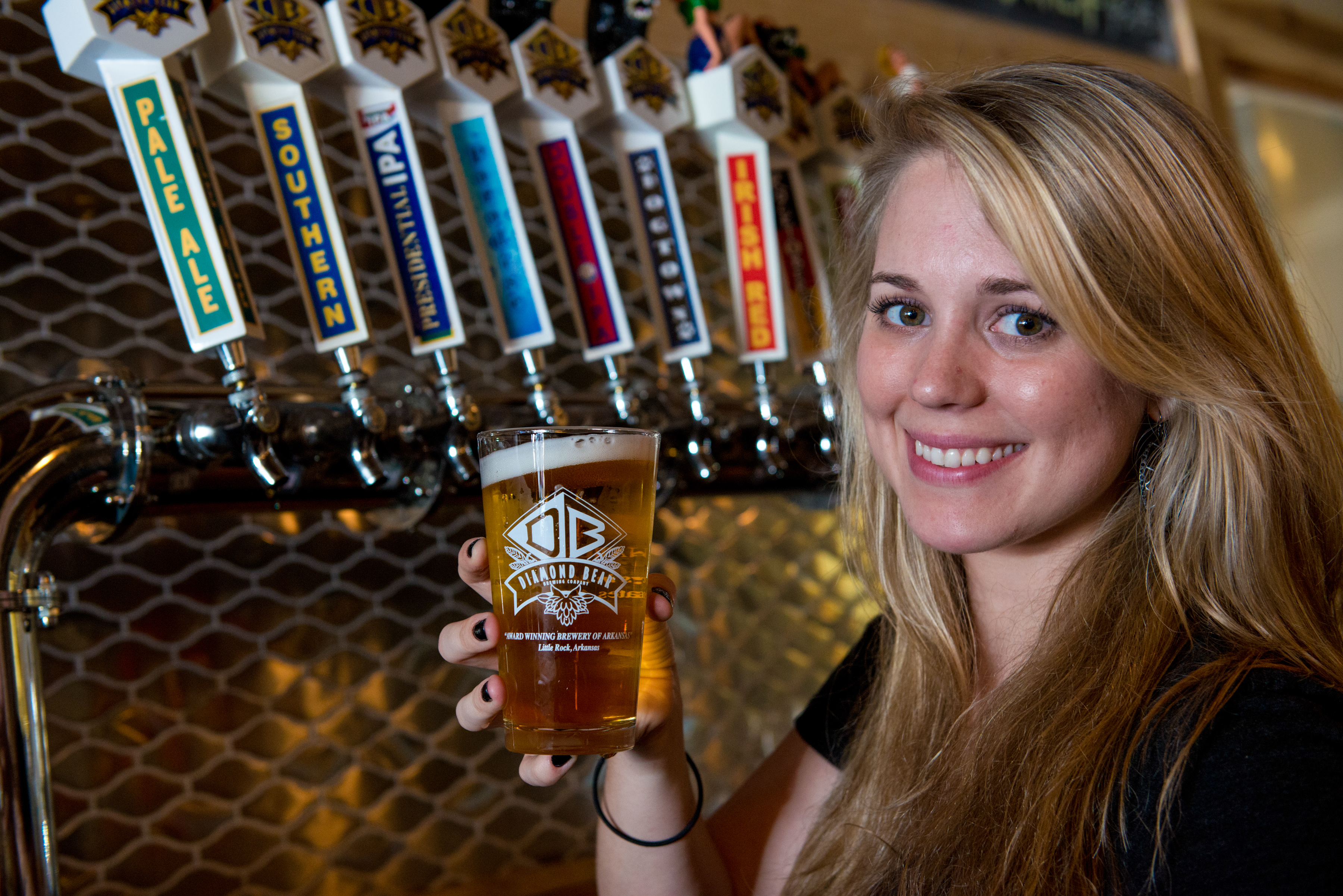 ​
Core Brewing & Distilling Company | Springdale, AR
Core offers a wide variety of premium crafted beers and spirits. Tours of the brewery are available at the Springdale location (2470 Lowell Road) on Saturdays at 12:30, 2:00, and 3:30. Tasting rooms across the state are the perfect spot to sample styles, watch the game, or just grab a beer after work. Core's nine year-round styles and multiple seasonals are the answer to your craft beer needs.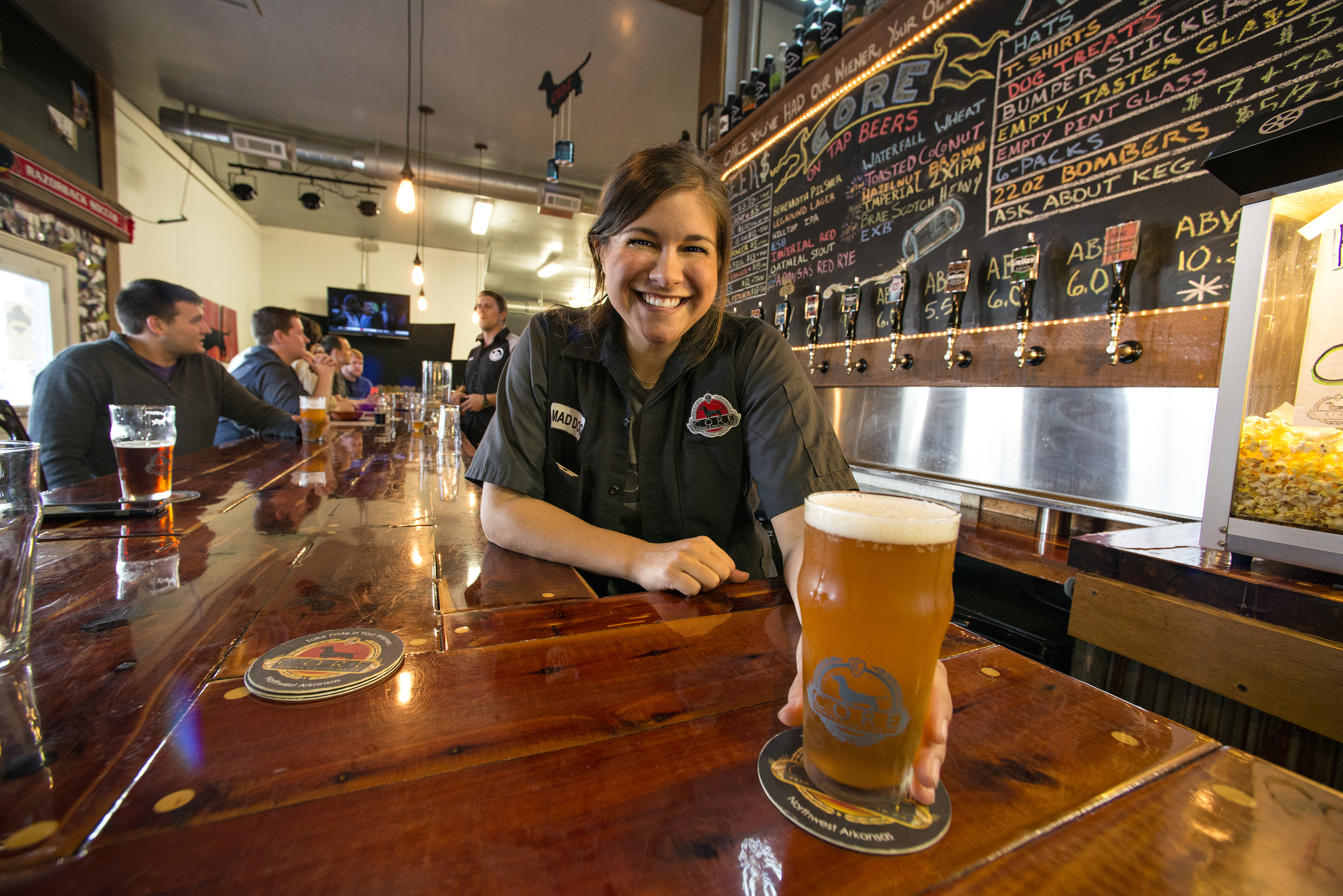 ​
Fort Smith Brewing Co. | Fort Smith, AR
Fort Smith Brewing Company is, fittingly, dedicated to the idea of pioneers— the city grew out of an early outpost for westward expansion. The brewery is located in historic Fort Chaffee (where Elvis received his famous military buzz cut in 1958 upon joining the Army). The pioneer theme is evident in the beer menu, which offers everything from saisons and sours to stouts and cream ales, along with a healthy selection of special and seasonal beers. The on-site tap room also serves pizza, salad, sandwiches and more.
Fossil Cove Brewing Company | Fayetteville, AR
Fossil Cove is a growing microbrewery that distributes throughout northwest Arkansas. The tasting room at 1946 N Birch Ave. in Fayetteville is a low-key but vibrant community hangout spot with a dog-friendly patio. With around 10 different beers on tap at any given time, you'll never get bored (especially with names such as "Cosmic Brownie" and "T-Rex Tripel"). Fossil Cove's on-site restaurant, The Container Kitchen, has wings, fries, burgers and more if you're feeling hungry.
Lost Forty Brewing | Little Rock, AR
Lost Forty describes itself as "a microbrewery deeply rooted in Arkansas," and their slate of well-made brews and down-home southern food speak to that in a big way. Beers such as the Love Honey Bock and Rockhound IPA have become Arkansas classics, but the brewhouse is always experimenting with new ingredients and bringing novel styles into the taproom.
Ozark Beer Company | Rogers, AR
This production brewery in Rogers utilizes equipment that is almost all made in the U.S.A. Several OBC beers are available throughout Arkansas on draft and in cans, including a superb cream stout and a golden ale. But the the on-site tasting room is where the magic happens, with freshly handcrafted brews and growler fills seven days a week. Ozark Beer Company was named in the June 2014 issue of Southern Living Magazine as having Arkansas's top craft beer: American Pale Ale. It's definitely worth a sip (or two).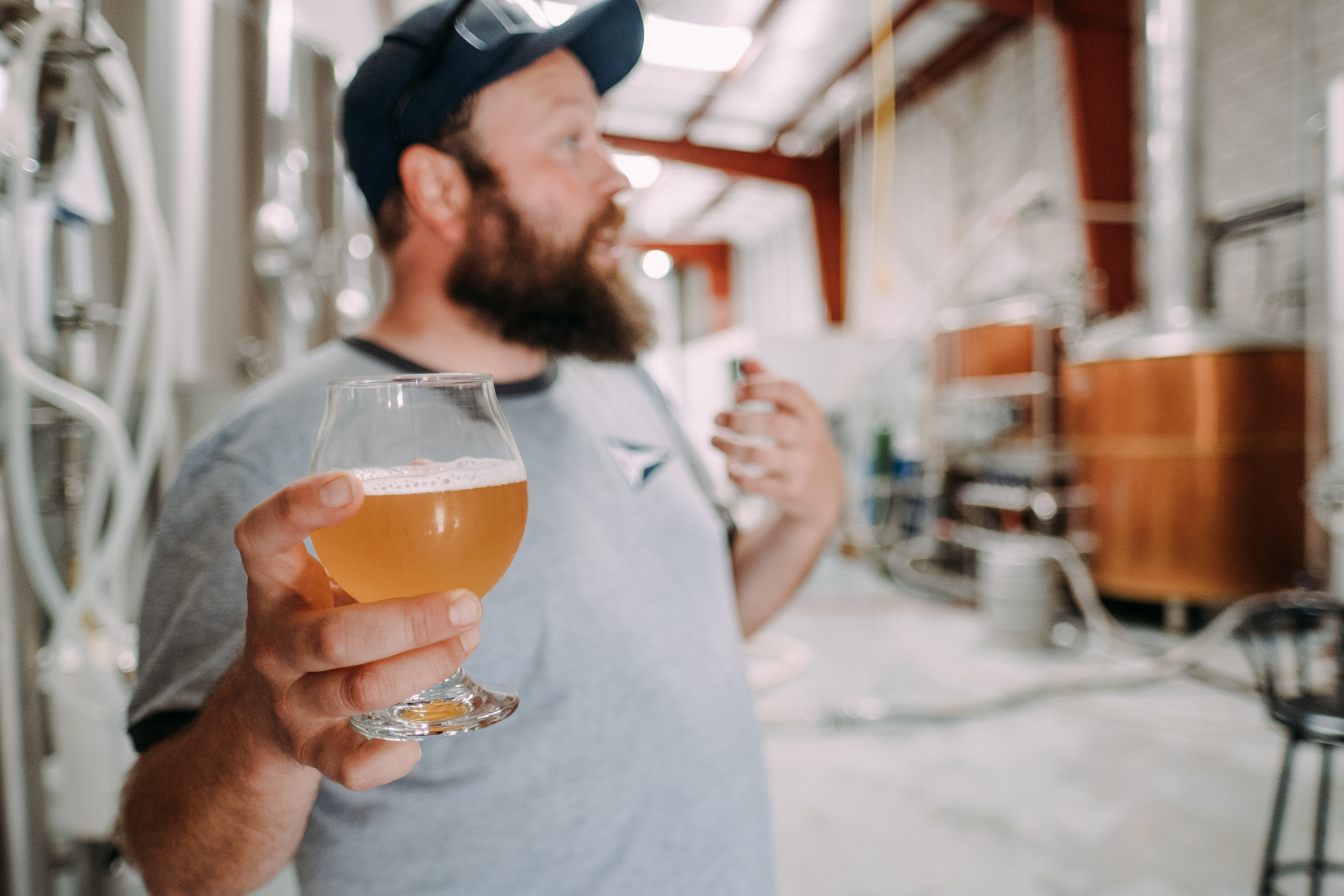 Prestonrose Farm & Brewing Co. | Paris, AR
This small-batch artisan brewery is on a certified organic farm, which leads to some excellent opportunities for experimentation. Prestonrose also serves food from its fields on Saturdays and Sundays. Visitors will find a major "local" theme at this quaint and off-the-beaten-path brewery and eatery.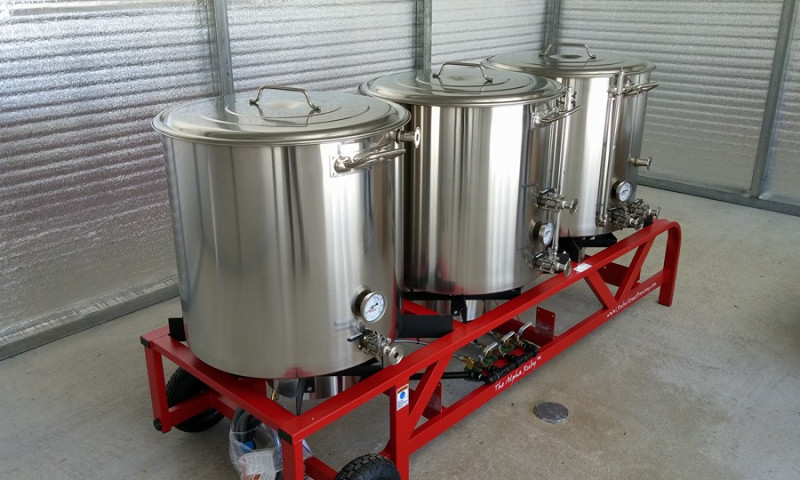 Rebel Kettle Brewing Co. | Little Rock, AR
Rebel Kettle has a bit of everything: a beer garden, a covered patio, a stage for live music, a full menu of Cajun-inspired food, and one of the most eclectic beer selections in the state. On any given day, you'll find everything from a boysenberry sour saison to a bourbon barrel-aged stout to a solid IPA on the menu—the brewers here aren't afraid to experiment.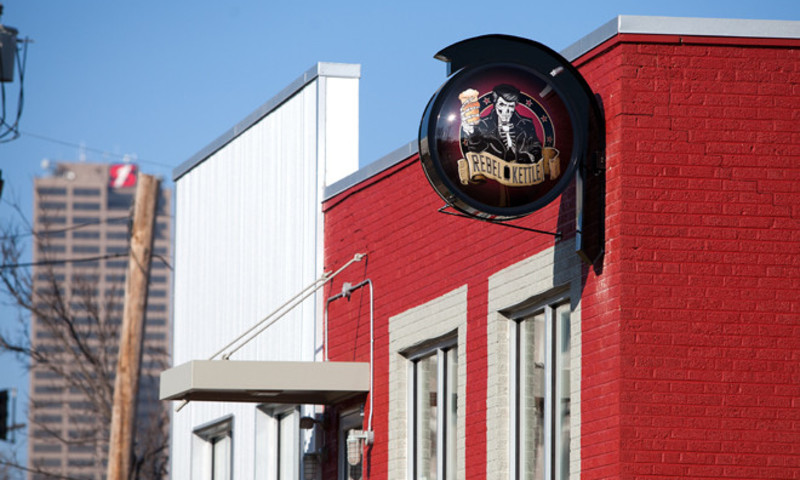 Refined Ale Brewery | Little Rock, AR
The first black-owned brewery in Arkansas Refined Ale Brewery offers Refined Ale Light Beer, Refined Ale Beer and Refined Ale Malt Liquor. Made in three-barrel batches for a superior product, Refined is the only brewer of Malt Liquor in the south. The brewery also offers home-style cooking such as cherry wood smoked ribs, roast beef and rice, chicken and dressing, fresh collard greens and yams, and aged craft beers. Dinners and beer are served to go.
Rock Town Distillery | Little Rock, AR
Rock Town is the first legal distillery of any kind in Arkansas since prohibition. This true grain-to-glass artisan craft distillery uses grains grown in-state to craft award-winning spirits from corn, wheat and rye grown within 125 miles of the distillery. Rock Town has a diverse offering of spirits that includes plain and flavored vodkas, gin, rum, liqueurs, bourbon, and rye whiskey. Visitor center/gift shop open daily in the afternoons. The distillery is open Tuesday-Sunday 11 a.m. – 5 p.m. and tours (with tastings for 21+ visitors) are offered at 2 p.m. and 4 p.m.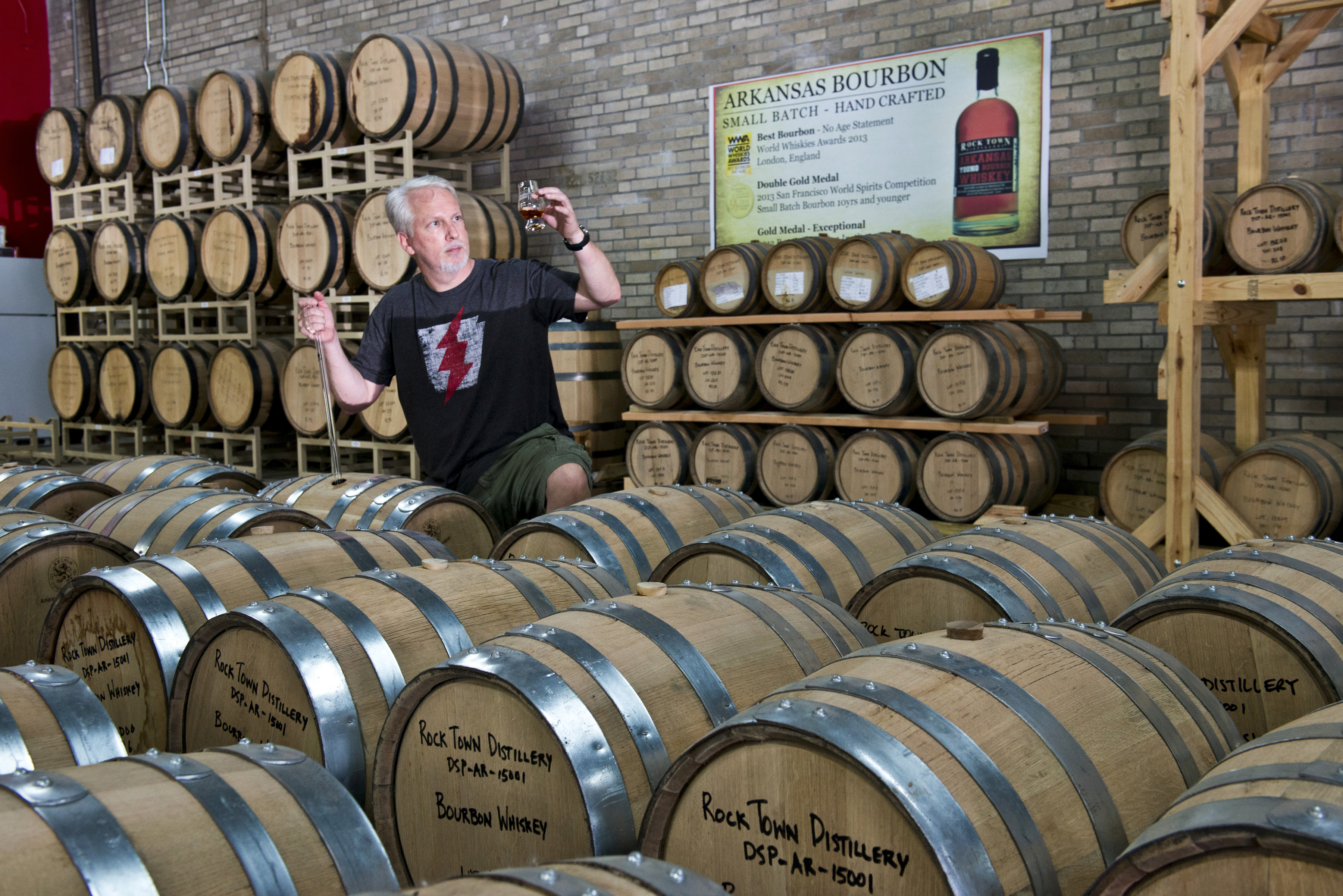 Saddlebock Brewery | Springdale, AR
Saddlebock was the first production brewery in Northwest Arkansas, and has been turning out quality brews ever since. Brewmeister Steve Rehbock produces German-style beers in small batches with no artificial ingredients or preservatives. Patrons have a full list to choose from, including porters, pale ales, blondes, wheats, reds, and seasonals. The brewery—located on a farm next to the scenic White River— is open seven days a week. Tours are available Saturday and Sunday at 3 p.m. and come free samples (for visitors 21+).
Stone's Throw Brewing | Little Rock, AR
Stone's Throw is a nanobrewery and tasting room with dog-friendly indoor and outdoor seating. Located in the MacArthur Park Historic District, the bar features six to eight taps for Stone's Throw's beers and products from other breweries. Food is also served through a local vendor who makes everything to-order onsite. The brewery offers free guided tours Saturdays at 1:00 p.m.
Superior Bathhouse Brewery | Hot Springs, AR
This super-cool craft microbrewery is located in the historic 1916 Superior Bathhouse on Bathhouse Row in Hot Springs National Park—the only brewery in America that's located inside a national park. The brewery offers weekly tours of the brewing process, plus samples of the products and historic bathhouse surroundings. Superior also serves "eclectic pub fare" that includes vegetarian and gluten-free options using locally-grown produce and handmade products such as cheese, meats, etc. You'll also find a gelato counter featuring authentic Italian ice cream made in-house.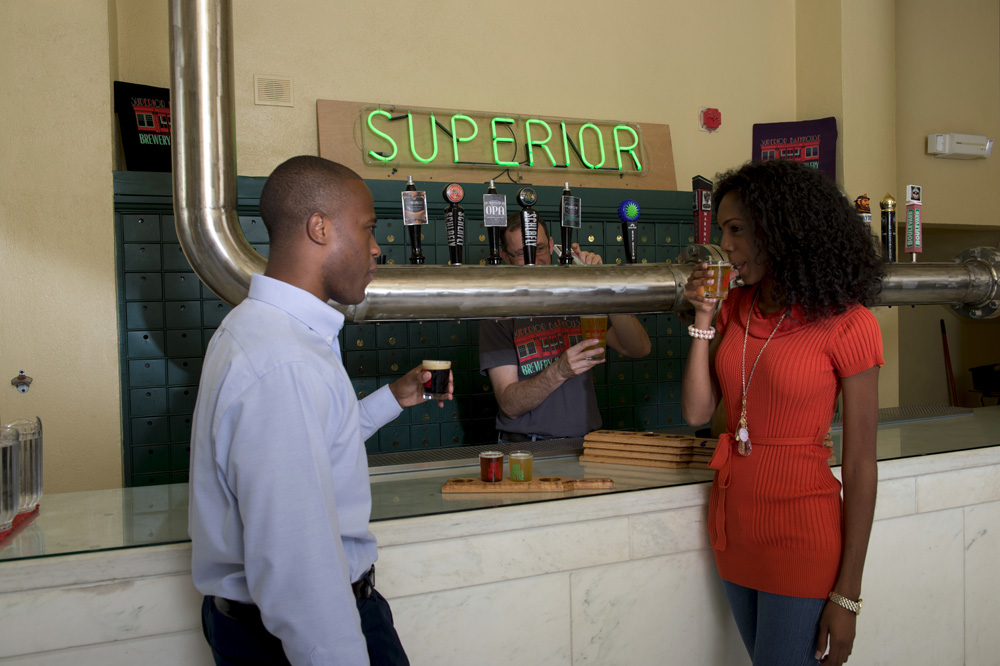 ​
Vino's Brewpub | Little Rock, AR
Little Rock's original brew pub features beers brewed with natural ingredients and no chemicals or preservatives. Vino's is the oldest brew pub in Arkansas, established in 1993, and features live entertainment several nights a week. The menu includes New York-style pizza made-to-order, sandwiches, calzones, salads and more.
West Mountain Brewing Company | Fayetteville, AR
Located on Fayetteville's historic downtown square, West Mountain Brewing Company is a local tradition. You'll find a wide selection of beers at the brewery—from classic IPAs to experimental stouts—as well as good food with a family atmosphere at the adjacent Tiny Tim's Pizza.
​