Arkansas' Capital City Welcomes All – Including Pets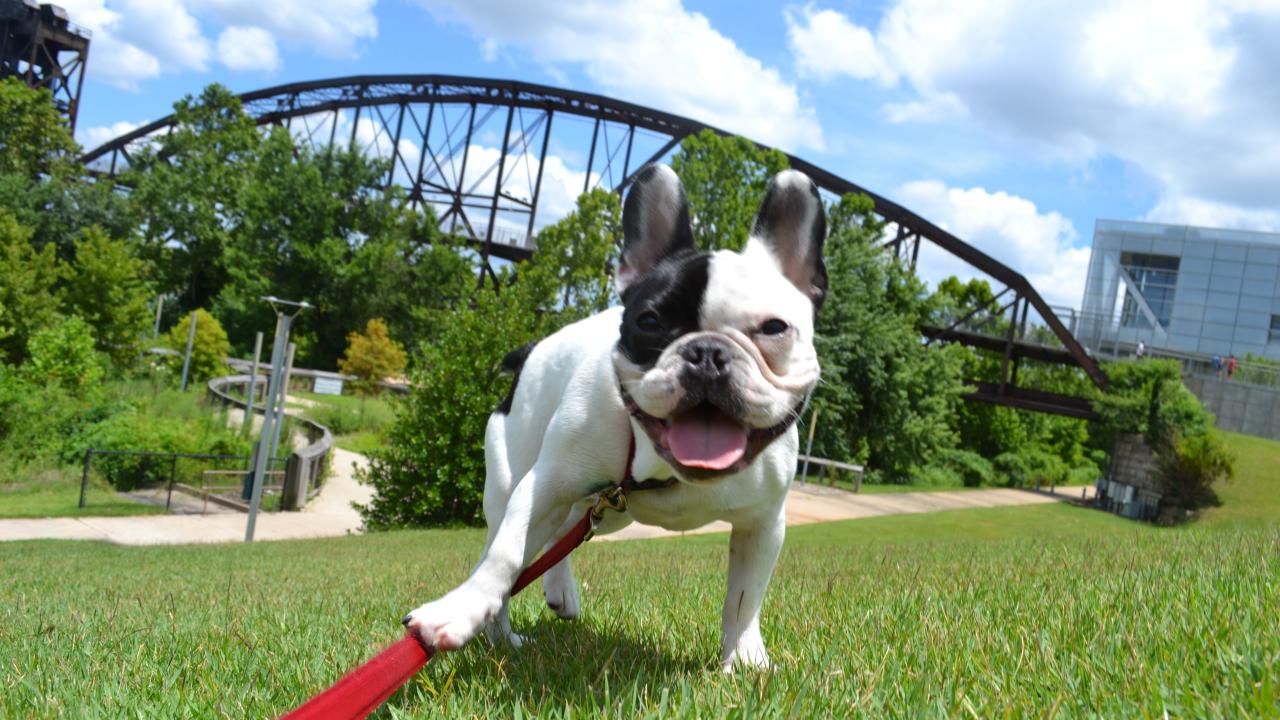 Arkansas' Capital City is welcoming to everyone, even your four-legged, furry best friend. For a cosmopolitan city, Little Rock has more than its share of green space, perfect for your dog to enjoy.  There's so much to do here, from historic downtown to the spacious expanses of west Little Rock.
Day 1
You and your pet will feel like you're at home when you stay at Rosehaven Cottages and Cabins in Little Rock's Quapaw Quarter, the oldest part of the city.  Both canine and feline visitors are welcome. 
First stop of the day is SoMa or Southside Main Street District.  A funky, eclectic array of restaurants, shops, museums, an art garden and seasonal farmers market make the area a must-see destination.  Time for lunch?  You have options whether it's the award-winning Root Café, known for its use of locally sourced, fresh ingredients, or the long-time downtown standard Community Bakery and Café.
Head to the River Market and get ready to explore.  More than 75 pieces of outdoor works of art are found in the Vogel Schwartz Sculpture Garden.  Check out the wonders then continue east to the Clinton Presidential Library and Park. The expansive grounds are a terrific place for Fido to burn off some energy.  Be sure and visit the displays and guest touring exhibits which comprise the center.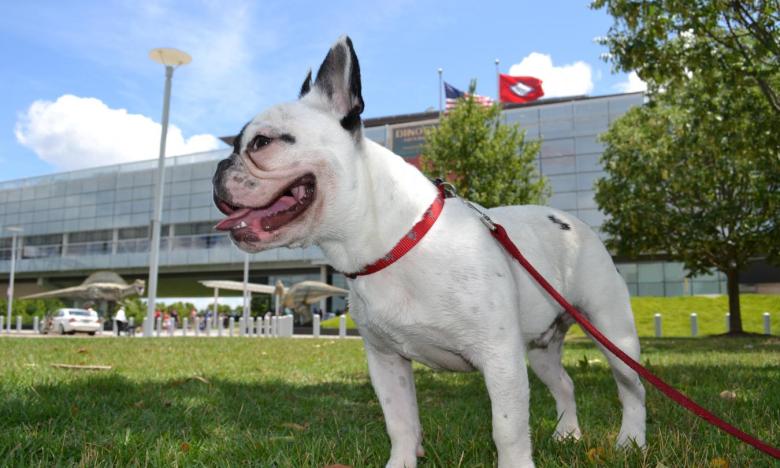 Day 2
You'll need another day to explore all the River Market District holds.  Next door to the presidential library is the world headquarters of Heifer International and Heifer Village.  Interactive exhibits explain the mission of the organization that works to end world hunger and teach sustainability.  Both the Clinton Library and Heifer Village are LEED-certified structures and offer green tours.
For a pet and people friendly lunch close to where you are, you can choose from Arkansas-owned and operated Copper Grill, Dugan's Pub, Samantha's Tap Room & Wood Grill, and Stickyz Fingerz Rock 'n' Roll Chicken Shack.  Happy eating!
An easy walk away are two heritage-laden attractions in the Capital City: Historic Arkansas Museum, where you'll find the oldest structure in Little Rock, and the Old State House Museum, the oldest state capitol building west of the Mississippi. Discover some of The Natural State's thrilling past by visiting both locations.  The Central Arkansas Nature Center, which explores the importance of wildlife and protected habitat in an urban area, is also in the fold.  The Clinton Presidential Park Wetlands offer a serene walk through a restored nature preserve via a boardwalk.
You and your tail-waggin' buddy can enjoy a tasty dinner at several restaurants in the downtown area.  Choose from Bruno's Little Italy, Revolution Restaurant, or Big Whiskey's. Or you can work up an appetite by crossing the Arkansas River using either the Clinton Presidential Park Bridge or the Junction Bridge Pedestrian Walkway into the Argenta Historic Arts District in downtown North Little Rock.  Dining options here include Cregeen's, Crush Wine Bar, and Diamond Bear Brewery.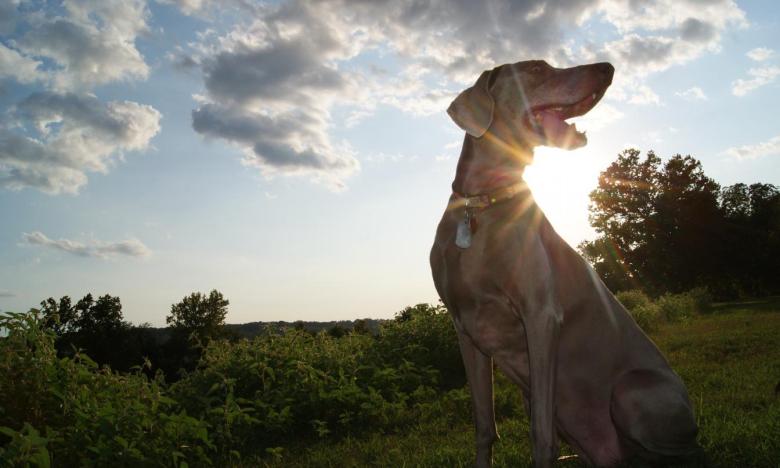 Pet Parks in downtown Little Rock
MacArthur Park is Little Rock's oldest municipal park. The 36-acre property is where you'll find the MacArthur Museum of Arkansas Military History (in the Old Arsenal), the Arkansas Arts Center, Korean War Memorial, and the Firehouse Hostel. Also on the grounds are a stocked fishing lake, a pavilion available for rent, brick promenades, walking paths, a bocce court and the scenic Contemplation Gardens. Unleashed Dog Park located on the south side includes five fire hydrants, doggie splash pad, watering stations, and fenced areas for both large and small dogs.
Paws Park: Located on two shady acres in Murray Park along the Arkansas river, it includes a fenced, off-leash park for dogs with a five-foot-high chain link fencing around two acres for large dogs, four-foot-high chain link fencing around a half acre for small dogs, secure area for entering and exiting the park, water troughs and fountains in each area, benches, parking, trash cans and mutt mitts for cleaning up after your dog. Restrooms are located in the nearby playground area.