Arkansas Delta Rockabilly Festival Starts Friday
httpv://www.youtube.com/watch?v=Rmve1SHLoZU
Historic downtown Helena is the site for the 3rd annual Arkansas Delta Rockabilly Festival on May 10-11. The festival is an opportunity to experience rockabilly at its best.
On Friday, May 10, music starts at 3 p.m. with performances by Brandon Cunning and the Stunning Cunning Band, Chili and the Barracudas, C.W. Gatlin, Sleepy LaBeef, and the Cate Brothers (with a tribute to the Arkansas Delta's own, Levon Helm). Headlining Friday night is Ben "Cooter" Jones and Cooter's Garage Band. Jones, a member of the cast of "The Dukes of Hazzard," is bringing along one of television's most popular cars, the General Lee.
Saturday's performances begin at 11 a.m. The roster includes Stan Perkins and D.J. Fontana, Reba Russell, W.S. Holland, Ace Cannon, Wanda Jackson, Linda Gail Lewis, Sonny Burgess and the Legendary Pacers (with special guest Lance Lipinsky from "Million Dollar Quartet"), Travis Wammack, and the Kentucky Headhunters.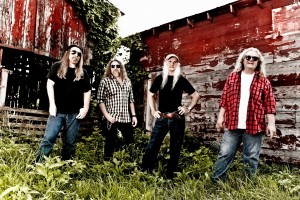 Admission is $30 for one or both days. Log on to www.deltarockabillyfest.com or phone 870-995-1326 for details.