Arkansas Has Six of the Country's Top 50 Crappie Lakes
​
Fishhound.com has ranked the top crappie lakes in the United States.  The Natural State has six impoundments on the list.
Lake Dardanelle was top-ranked for Arkansas and ninth in the country. Nimrod came in as number 12 nationally, followed by Lake Conway, Lake Greeson and Greenwood Lake at 39, 40 and 41, respectively. Hot Springs' Lake Hamilton rounded out the state's selections as number 48 on the list.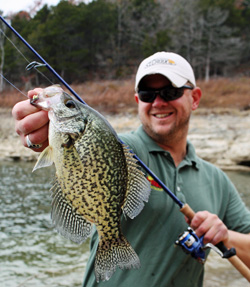 ​
According to information releases by the Arkansas Game and Fish Commission, "Fishhound compiled its '50 Best Crappie Lakes' list after consulting with a host of industry experts, including veteran outdoor writers, professional crappie anglers, companies like Blakemore and Southern Pro, and organizations such as Crappie USA, Crappie Masters and Crappie Nation."
"We devoted considerable time and resources to develop this list based on feedback from some of the most experienced and knowledgeable crappie fishermen throughout the U.S.," noted Rick Patri, Fishhound's vice president, operations. "These are bodies of water that earned well deserved reputations for producing big numbers of fish as well as some real monsters."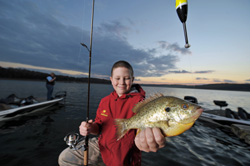 ​
Make sure your fishing license is current, grab your gear and head out to experience the best in Arkansas crappie fishing.