The B-17 Memorial Park near Sheridan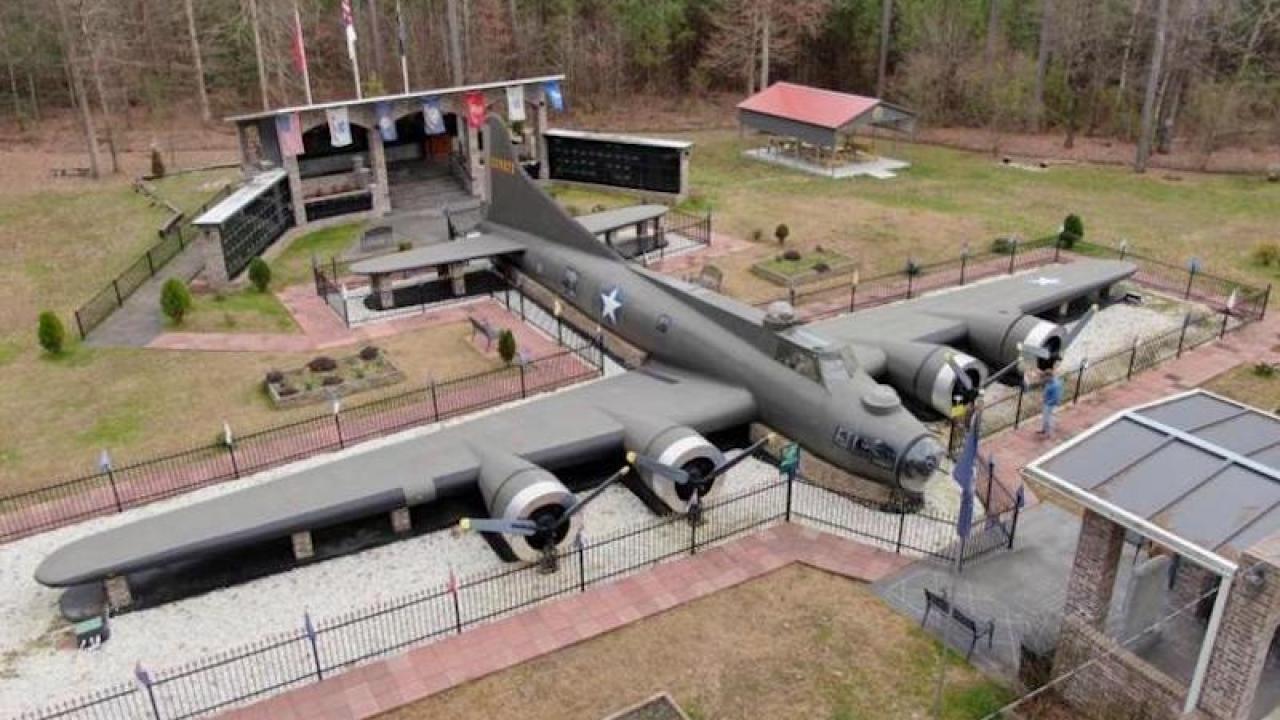 Grant County Veterans Memorial Park
If you visit Sheridan, a stop by the Grant County Veterans Memorial Park nearby is an option to learn about a piece of World War II history tied to the area.  The memorial site honors the nine airmen whose Boeing B-17F Flying Fortress crashed in Sheridan in 1943 and is located at the crash site of the World War II bomber.
The B-17 memorial honors the 1943 crash of a B-17 bomber en route from Kansas to Florida and on to Europe.
Life Size Replica
The park's centerpiece is a life size B-17 replica. As to the history of the plane, it was part of a squadron based in Smoky Hill Air Field in Salina, Kansas. They had been assigned to head to Florida and then Europe to help fight in the war.  The plane was held back due to mechanical problems and was eventually condemned for flight. But it was sent out to Florida anyways to catch up with its squadron. En route to this destination they hit a thunderstorm, which changed their flight path and the plane ended up crashing in the field where the park currently resides. Also on site is a Memorial Wall and other features. 
​
A Civil War Site
Sheridan also has ties to the Civil War. In Arkansas, a portion of  this war took place around 10 miles southwest of Sheridan at Jenkins' Ferry. This was the final battle in the Red River Campaign, the Confederacy's last stand in the state. The defeat there allowed Federal troops to escape and regroup at Little Rock. Jenkins' Ferry Battleground State Park, along with Poison Spring and Marks' Mill State Parks, make up the Red River Campaign National Historic Landmark.
Speaking of history, while you are in town you can also stop by the Grant County Museum and Heritage Square, which has an extensive collection to look through. Inside are a wide range of artifacts connected to the area. You can learn about Littleton Meek Veazey, who gave land for the city of Sheridan in 1869; view relics from the Battle of Jenkins' Ferry, one of the bloodiest skirmishes of the Civil War, see a large assemblage of World War II artifacts, and visit one of the nation's largest displays of military vehicles, the Richard G. Harrison Military Vehicle Collection, which is located on the grounds.