Backcountry Aviation in Arkansas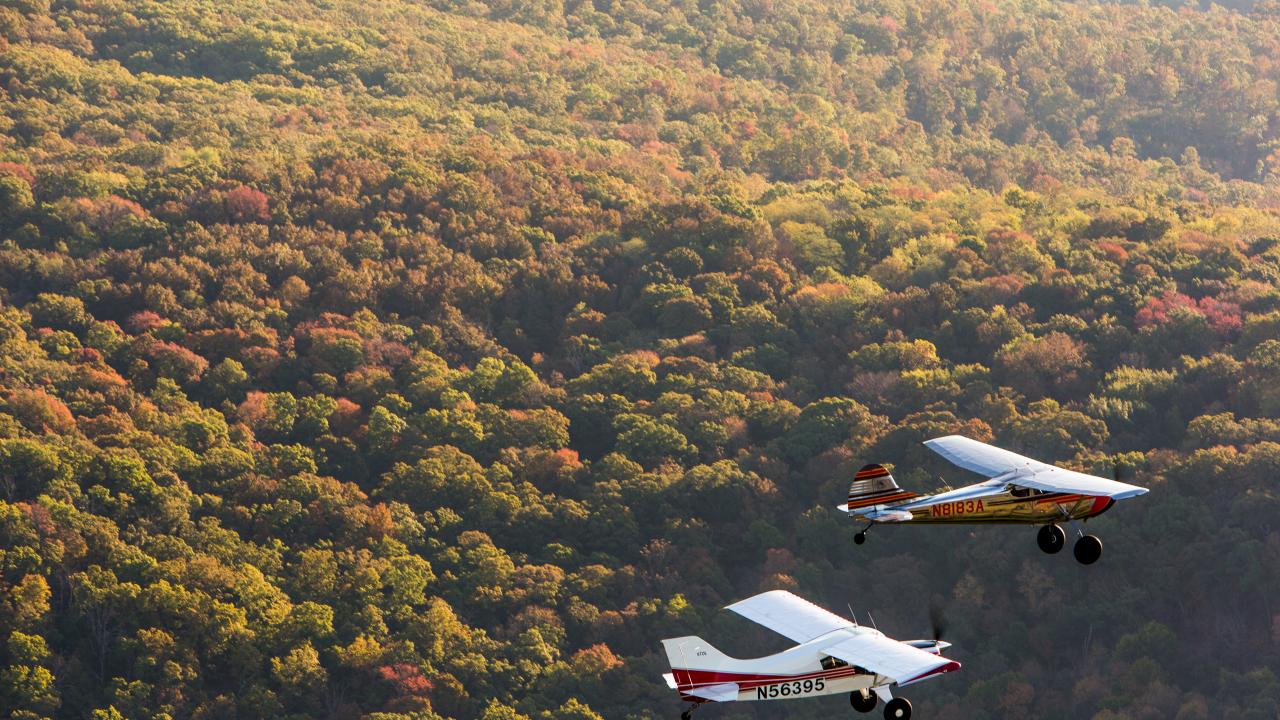 From the sky, farmland and woodland appear stitched together like a tapestry with ribbons of blue water. The mountainous terrain of Arkansas looks like swelling waves frozen in motion, covered by rich, earthy tones of deep forested land and sometimes luminous fog.
The treasures hidden in this landscape offer the unbound pleasures of outdoor recreation. Of course, the journey to get there can be just as exciting as the destination itself, which is why accessing Arkansas' wild places via plane is growing in popularity.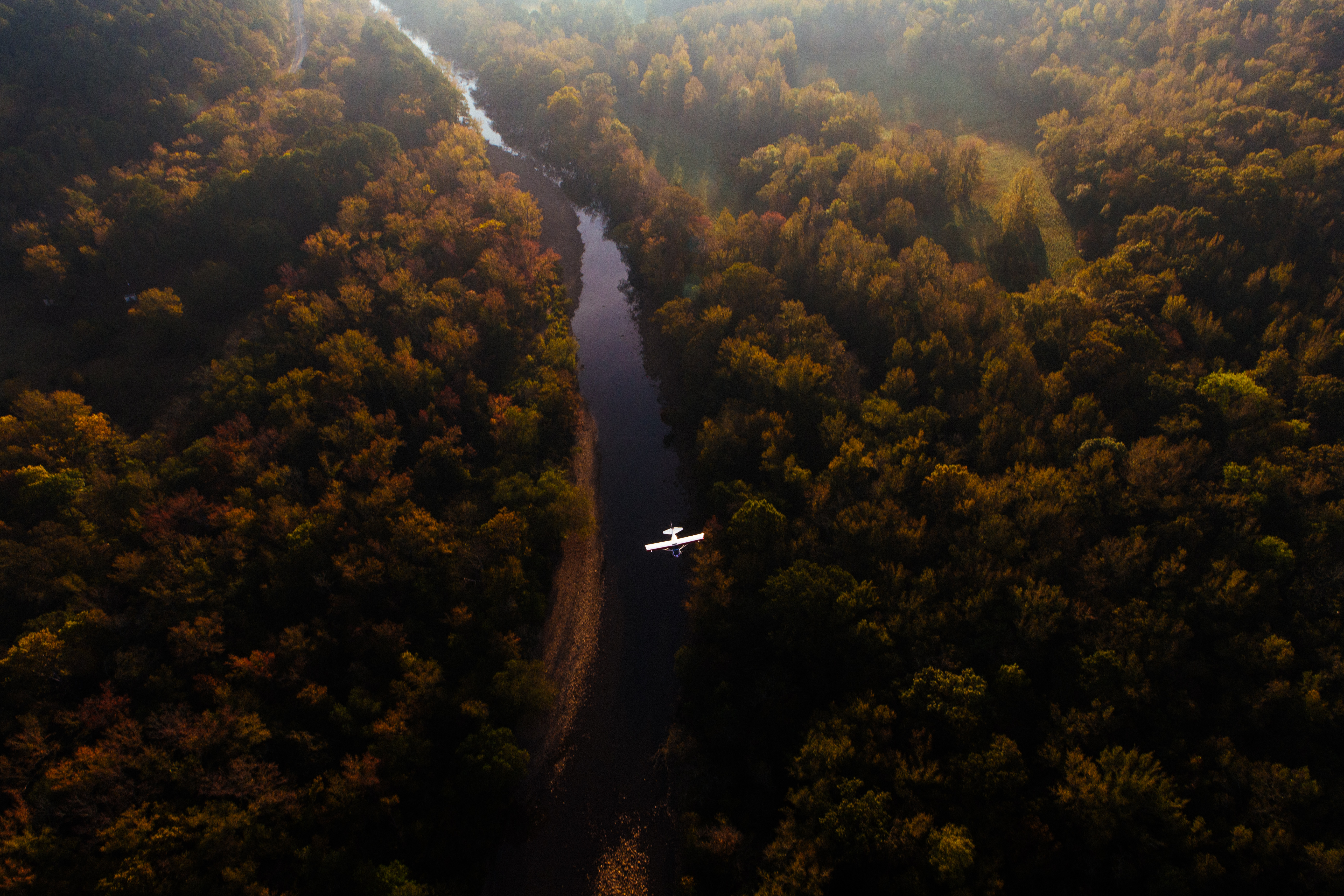 Backcountry aviation is done mostly for recreation. "It's landing in areas where there may be unimproved airstrips like grass strips and places that have outdoor recreational amenities for people to take part in," explains Chad Cox, aviation director for Runway Group and general manager for Summit Aviation in Bentonville.
The greatest concentration of backcountry aviation takes place in the northern part of the state. "There are airstrips throughout the state but northwest and north central Arkansas have the rivers and streams and terrain that make flying most compelling," Cox explains.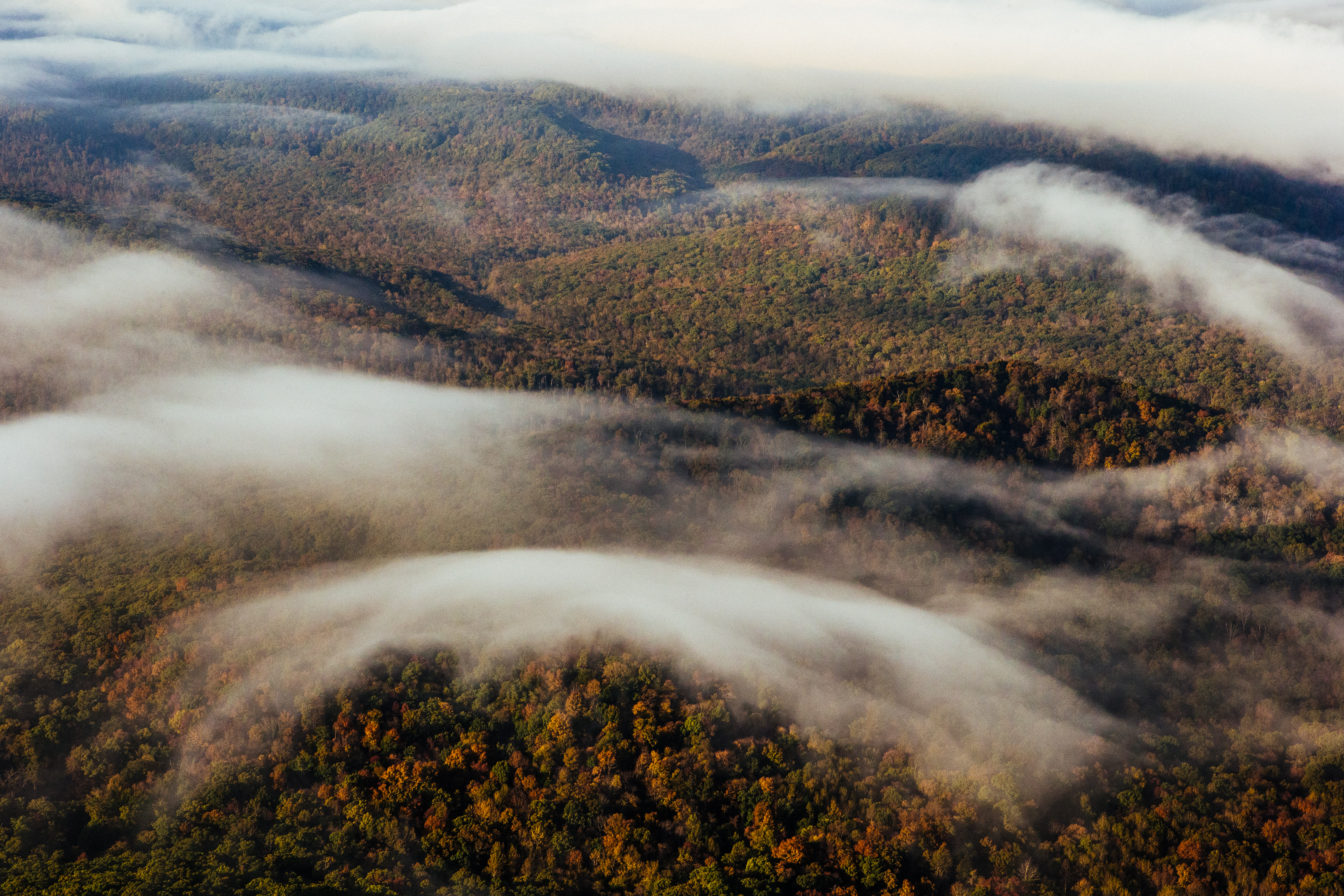 Currently from Bentonville, more than 60 airstrips can be found within 100 nautical miles. Land on these patches of earth and you enter a gateway to floating, swimming, fishing, mountain biking, hiking, and even cabins and restaurants. Popular locations include Trigger Gap Outfitters on the Kings River, Byrd's Adventure Center in Ozark, Buffalo Outdoor Center (BOC) in Ponca and Gaston's White River Resort in Lakeview. Thus, the Bentonville airport is becoming a jump-off point for adventure.
Cox says a group from Colorado recently flew in to spend one night at Byrd's, one night at BOC and to hop around to some other locations. While some spend several days exploring, Cox adds that it can also be as simple as one day of fun. For example, a person could fly over to BOC to ride mountain bikes or to Gaston's to trout fish and eat at the restaurant and then fly home without spending the night.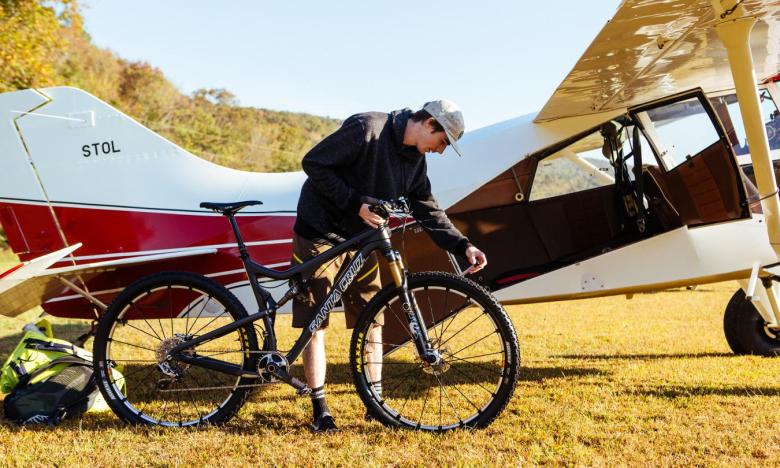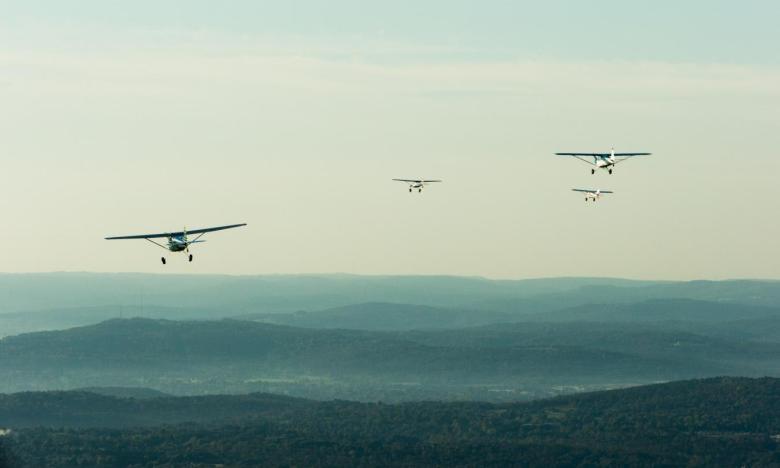 People are drawn to different airstrips and experiences for different reasons. Some are for honing your skills as a pilot, some are fantastic for family and friends weekends, others are for the amenities found or not found there. For example, at the Richland Creek airstrip the nearest town is tiny Snowball. "Richland Creek runs through this area and there are not other amenities except that it's absolutely beautiful," Cox explains, adding that it's perfect for a picnic and splashing in a swimming hole. Trips can also specific to a sport. Seven of the airstrips in the network run along adventure cycling routes.
Often people talk about going out in "tail draggers" when they refer to backcountry flying. "You don't just have to go in a tail wheel aircraft, but that's typically what people have always thought of and is still popular for backcountry airstrips," Cox says. Many of the airfields also serve helicopters.
Arkansas has very accessible airstrips that are generally thought of as two and four-seat aircraft. Cox says a wider variety of aircraft can be used in Arkansas compared to what might have to be used at higher altitudes elsewhere in the country.
Backcountry flying is popular in the western part of the U.S. and Chip Gibbons, director of Fly Oz, spent time flying out there while considering how to make Arkansas a destination for this type of aviation. "We're fortunate here that we have lower density altitude," he explains. "The air is thicker, so planes perform better. Our strips are really very close together. You could make a circuit here in a single day. Our scenery may not be quite as rugged but we really are blessed with beautiful scenery. We have a lot to offer here that you don't find out west."
Gibbons created an airfield guide that shows the difficulty and amenities of airfields that can be found online at https://airfield.guide.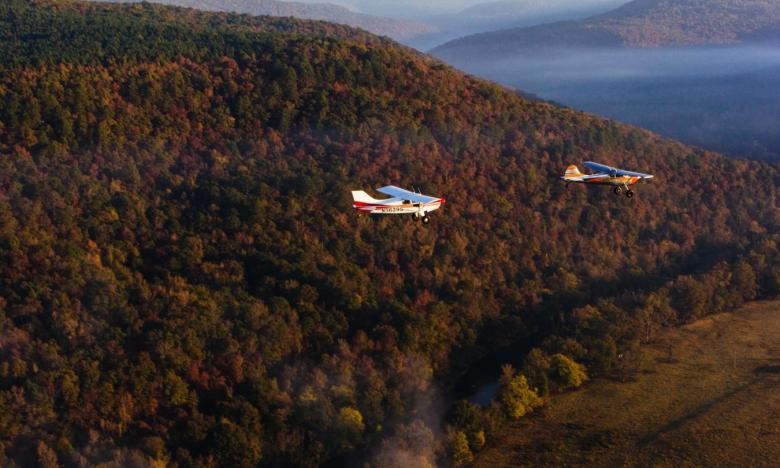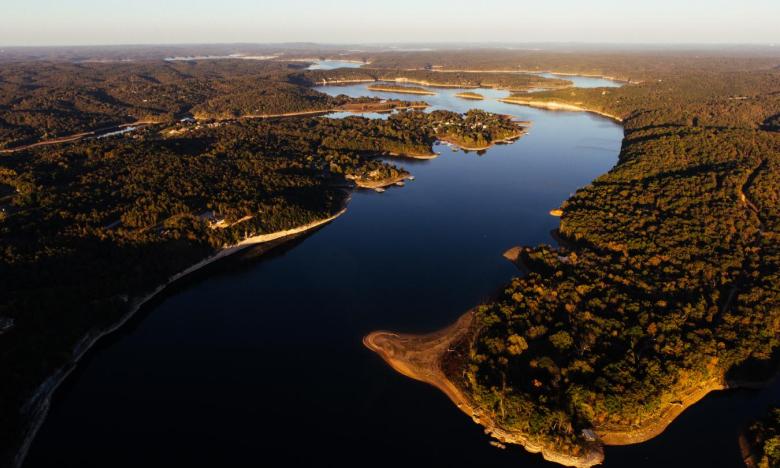 It's not only pilots and pilots in training that are enjoying backcountry flights and recreation. Non-pilots can charter flights through Summit Aviation, providing an opportunity for any outdoor lover to take part in the experience. "I would highly suggest they make contact with us at Thaden Field because there is staff here to ensure they have an experience to fit their expectations and abilities," Cox adds.
Summit Aviation flight school for students of all levels is operated on the second floor of the building Bentonville's municipal airport. Named Louise M. Thaden Field, for Louise McPhetridge Thaden, a famous aviator in the 1920s and 1930s who grew up in Bentonville, the airport is also home to a new flying club. OZ1 Flying Club opened here to give aviation a social element and help aviators share costs of operating aircraft.
Complementing all of this is the 22,000-square-foot Thaden Fieldhouse. Built on the northwest corner of the airport, it houses an aviation exhibit hangar, conference room, lounge and restaurant and serves as a hub to backcountry destinations.
The Fieldhouse also has an outdoor area where people can watch planes take off and land. Adjacent to the property is Lake Bentonville, which is being expanded. Soon, visitors will be able to rent kayaks, canoes and stand up paddleboards to enjoy on the lake, which will also have a walking trail around it.