Bentonville to Fayetteville: Square 2 Square Bicycle Ride
The fall ride starts in Bentonville and finishes in Fayetteville. The start and finish cities are reversed in the spring. Along the 30-mile, one-way course are festive pit stops with entertainment, bike maintenance services, and basic refreshments.
The ride starts in staggered times between 8 a.m. and 10:30 a.m. Choose a start time when you register. The finish line festivities take place from 10:30 a.m. to 3 p.m.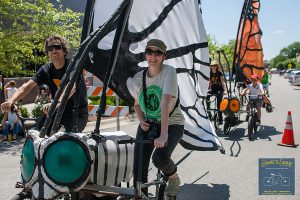 Find an interactive map here: Razorback Regional Greenway.
Register for the fall Square 2 Square Bike Ride: Sign up here.
For shuttle reservations: Sign up here.
Need lodging in Bentonville or Fayetteville? Click here for Bentonville and here for Fayetteville.