Bike the Marion Countryside Loop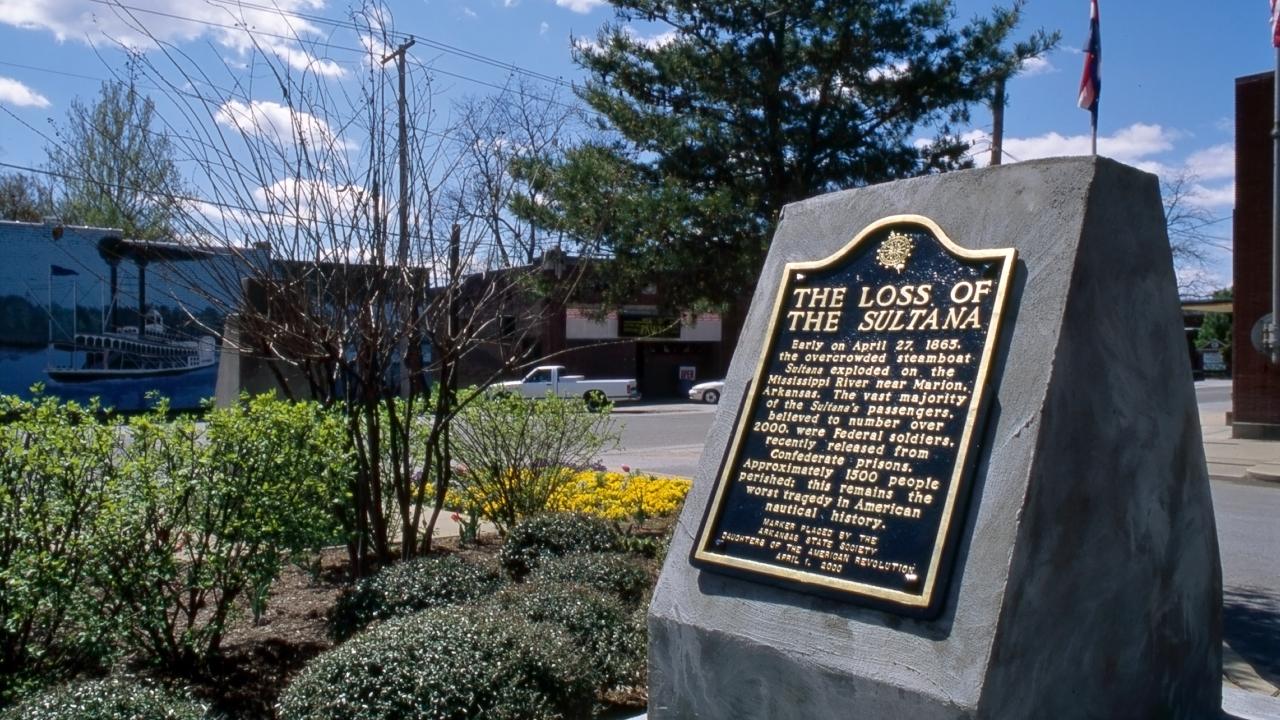 Cycling in the Arkansas Delta can be a fun and educational activity for the entire family. If you're looking for an easy biking trip for the family, check out the new Marion Countryside Loop.
Offering over 30 miles within the city of Marion, the Loop offers riders an opportunity to enjoy the beauty of the Arkansas Delta landscape. The ride features flat Delta terrain, which provides for an easier ride for the entire family.
While in Marion, check out the Sultana Disaster Museum. Early on the morning of April 27, 1865, the Sultana exploded on the Mississippi River near Memphis, killing nearly 1,800 of almost 2,400 passengers on-board. Many of those were former Union soldiers, on their way home following the end of the Civil War. The boat sank near Marion and became, and remains, America's greatest maritime disaster.
Or if you're hungry or parched after your bike ride, stop by for a quick bite or a milkshake at Big John's Shake Shack. If you're really hungry, try their Sultana Challenge… a 2-pound burger with chili, hash browns, bacon, eggs, and LOTS of cheese. If…and that's a big IF…you can finish it in 30 minutes, your name and photo goes on the Sultana Wall. You might want to try the Sultana Challenge BEFORE hitting the Marion Countryside Loop…that way, you can burn off some calories!