Bikes and ducks take center stage this November in the Arkansas Delta
This November, you can explore the Upper Delta on your bike or check out all the "ducky" fun in the Lower Delta!
On Nov. 5, grab your bicycle and head to Tyronza for the 8th annual Tour duh Sunken Lands. Enjoy a 52-mile cultural tour through the unique Sunken Lands of northeast Arkansas. The ride starts at the Southern Tenant Farmers Museum in Tyronza and follows along the fields and swamps left behind by the greatest earthquake in American history, the New Madrid quake of 1811-12. Other stops include the Johnny Cash Boyhood Home in Dyess and the John Grisham "Painted House" in Lepanto. The fee for the ride is $50 and includes all admissions and a post-ride dinner. To learn more, visit http://AState.edu/TdSL or phone 870-487-2909.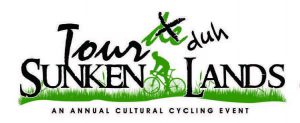 Stuttgart is the place to be on Thanksgiving weekend as the town hosts one of the most popular events in the state, the 81st annual World's Championship Duck Calling Contest and Wings
Over the Prairie Festival. One of the state's most anticipated annual events, the festival features a duck calling contest, a variety of exhibits and booths, an arts and crafts fair, a carnival and midway, the 10K Duck Race and the World Championship Duck Gumbo Cook-off. The event showcases why Stuttgart is called "The Duck Capital of the World!" To learn more, log on to http://www.stuttgartarkansas.org/duck-festival/index.aspx or phone the Stuttgart Chamber of Commerce at 870-673-1602.