Burns Park: the largest city park in Arkansas
Central Arkansas is home to the largest urban park in the state: Burns Park.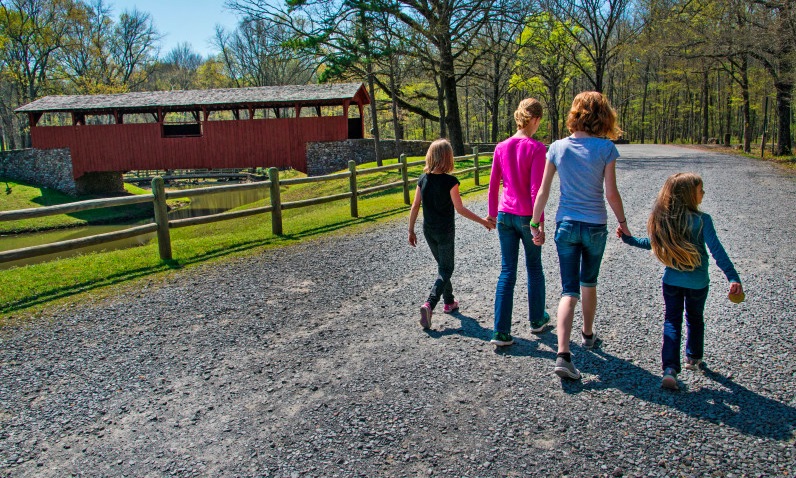 In 1949, the city first requested acreage from the federal government for development of the popular park. It was named for physician and parks advocate Dr. William Burns, a former North Little Rock mayor. Today it is one of the biggest urban parks in the country and provides a natural haven in the midst of the city.

Burns was instrumental in the foundation of the park and spearheaded volunteers that built pavilions, picnic areas, and the famous covered bridge that's fashioned after those found in New England.

The park, which can be accessed off Interstate 40, at Exit 150 in North Little Rock, is now a whopping 1,700 acres and is home to disc golf courses,  golf courses, a dog park, a baseball and softball complex, a BMX track, a soccer complex, a massive tennis center, playgrounds, tent and rv camping, a pre-Civil War log cabin, a covered bridge, an archery range, trails with access to the Arkansas River Trail, public access to bank and boat fishing, and terrain for those into cycling, hiking, horseback riding, or mountain biking. 

The mountain biking trails inside Burns Park were some of the first built in Central Arkansas and are easily reached from downtown Little Rock and North Little Rock. The Tennis Center is one of the best in the state and is managed by the Arkansas Tennis Association.  The soccer complex is home to 17  fields located between White Oak Bayou and the Arkansas River.