Celebrate Summer at Village Creek State Park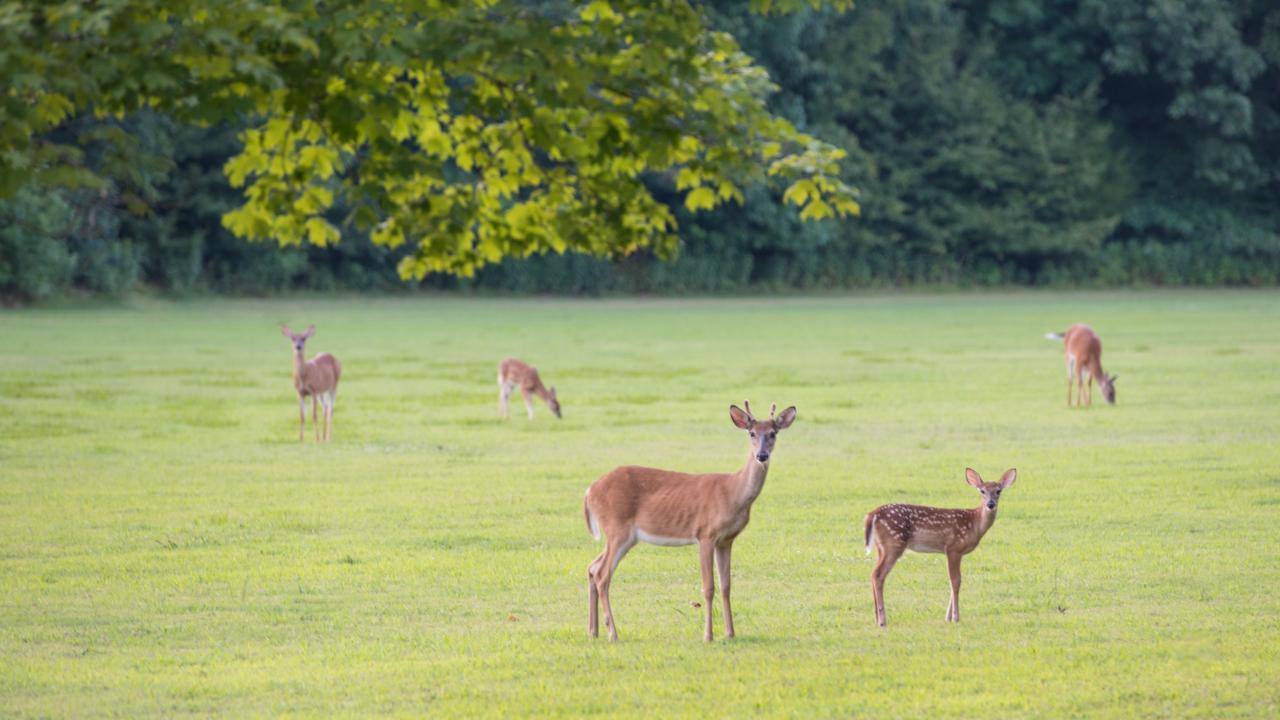 If you've never been to Village Creek State Park in Wynne, you're missing a great Arkansas Delta experience.
And if you have been, you know that there's so much to do and see that it requires numerous visits throughout the year to experience everything the park has to offer.
Summer is one of my favorite times to visit Village Creek State Park because a) it's beautiful and b) there's so much to do!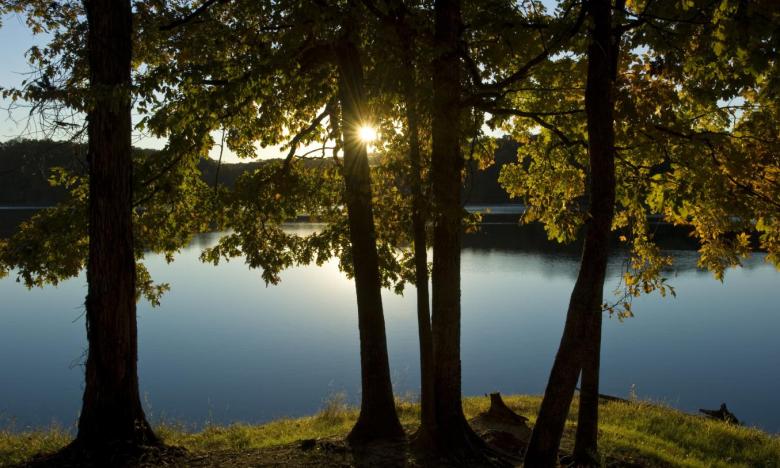 Village Creek State Park encompasses nearly 7,000 acres of beautiful forested hills and clear streams to create an environment found nowhere else in Arkansas. There are 33 miles of multi-use trails, campgrounds with bathhouses, an equestrian campground with stable facilities (includes class B campsites), 10 cabins, two lakes, a day-use area with pavilions and picnic sites, outdoor and indoor theaters, a small museum, and a visitor center with a gift shop. Interpretive programs are available year-round. You can walk on a segment of the Trail of Tears as part of the trails. Which makes it a great place to enjoy the beauty of the Arkansas Delta year-round.
And summer, of course, is a great time to visit. If you're looking for some water fun, head to either of the park's lakes, Austell and Dunn. For anglers, both lakes are a fisherman's dream, especially for largemouth bass. But both lakes offer much more. From swimming to kayaking to canoeing, either lake is a great option. In fact, why not try something new, like paddle boarding? You can rent paddle boards, pedal boats, kayaks, canoes and fishing boats with electric motors at the park. You can also rent bikes, or bring your own and enjoy the trails of the park.
The multi-use trails at Village Creek State Park traverse some of the most scenic areas of eastern Arkansas. The park offers incredible beauty with towering forests of sugar maple, tuliptree and American beech, and the trails give visitors a different way to explore the scenic beauty of Crowley's Ridge. Village Creek State Park also offers great options for horse riding, including a campground offering horse stalls. There are over 25 miles of equestrian trails at the park.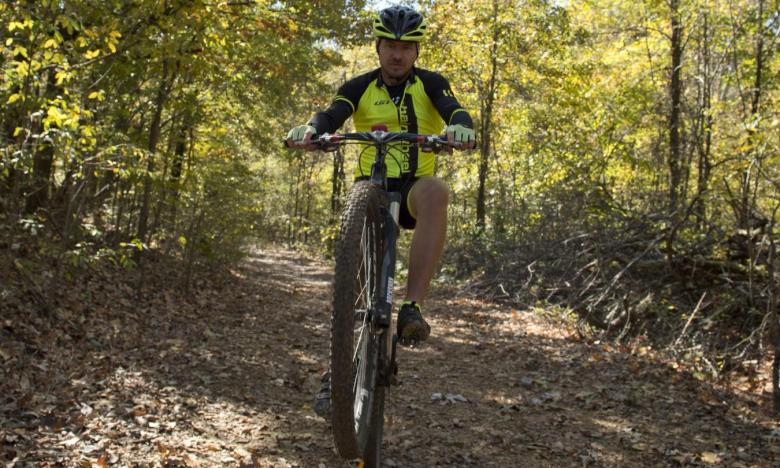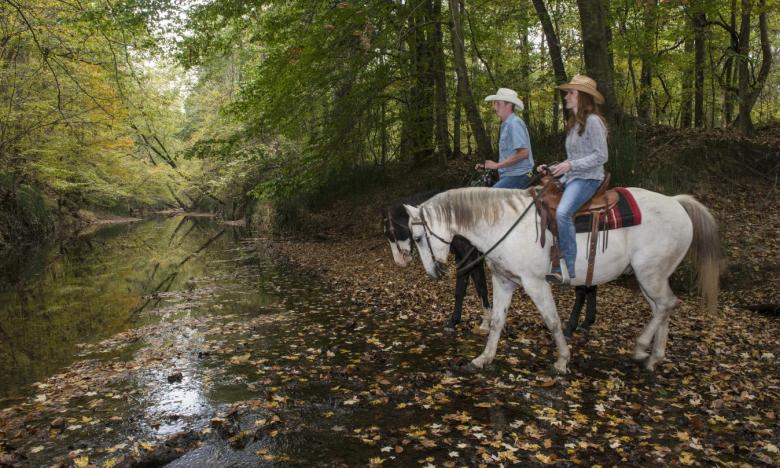 For those who love to golf, Village Creek State Park has one of the best golf courses in The Natural State – the Ridges at Village Creek. The newest course on Arkansas Golf Trail, the Ridges at Village Creek opened in May 2012 and features 27 holes for play. The rolling terrain of Crowley's Ridge creates dramatic changes in elevation and a beautiful backdrop of hardwood forests on this championship course. Choose from three 18-hole combinations, and water comes into play on 12 holes.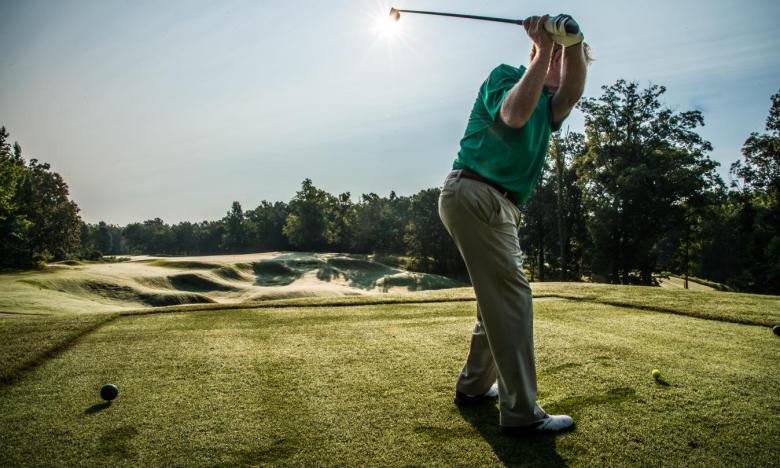 Another great outdoor experience is the park's Golf Cart Safari, an evening outing on the award-winning golf course, experiencing the sights and sounds of the park at night. It's one of my favorite things to do at the park! Learn about astronomy, the history of Crowley's Ridge, Native American folklore, and listen to the sounds of the creatures that call Village Creek home.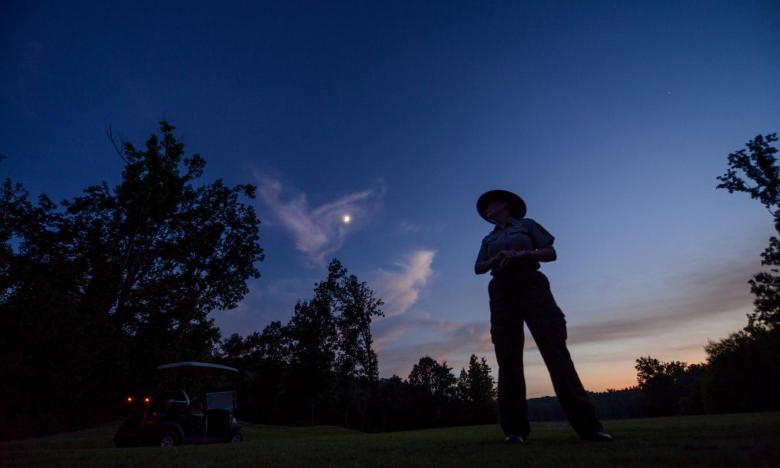 Whether you're looking for a day of fun or a weekend getaway, Village Creek State Park is a great option.