Cool off at Crenshaw Springs Water Park
If you're looking for some water fun this month, head to Crenshaw Springs Water Park in White Hall.  The park features two large flume slides, a lazy river, a toddler splash are and slide, a zero-depth entry area, diving boards and a rock-climbing wall, as well as a restaurant.
Check out the Cottonmouth Curse for some high-speed water fun. The curving colossus takes you for a loop as you slip and slalom on a wild ride through twists and bends, gaining speed as you descend to the final ramp that shoots you into the cool water of the pool.
If you're looking for something a little slower, head to the Squirrel's Nest. Here's proof that big fun comes in smaller packages! These moderate-height sliding tubes twist and turn for a fast ride full of fun and surprises.
Diamondback Dive is the ultimate free-fall experience on a water slide. Brave water lovers descend Diamondback Dive at heart-stopping speed on an almost-vertical drop, and, at the last possible moment, level out and dump you into the pool with a spectacular splash. A great way to cool off on a hot summer's day!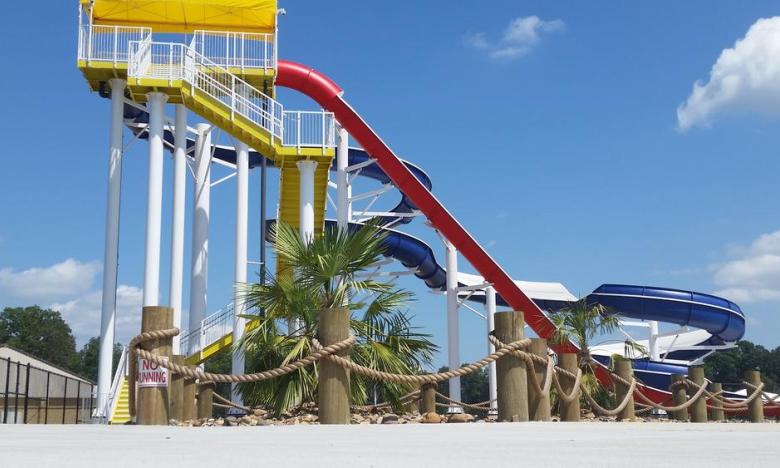 When it's time to slow down the pace, grab a tube and let Crenshaw Creek carry you away on the gentle current of cool water as it meanders under the bridge and around Jasper's Island.
For the kids, there's the Crenshaw Express. All aboard for a trainload of fun located at the zero-depth end of the main pool, featuring three slides and random water jets spray just for the youngsters. The little ones will also love Turtle Tot Spot, the inches-deep splash zone.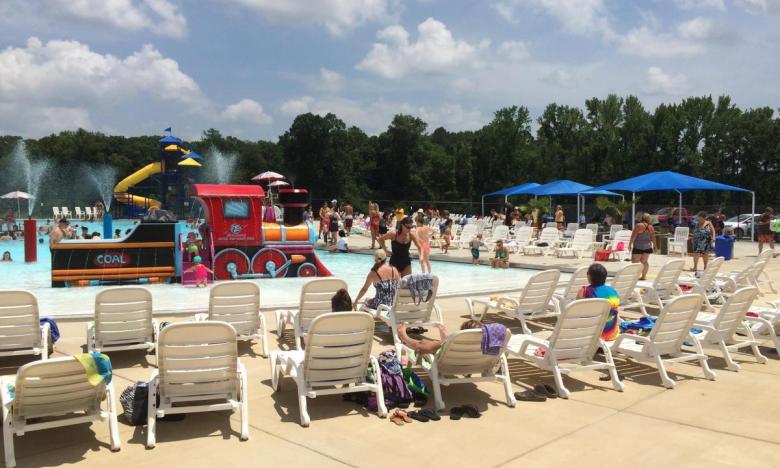 Admission prices are $12 for ages 13 and up, $10 for ages 4-12, and those 3 and under get in free. A 10-visit pass is $100 and family passes are also available. Crenshaw Springs Water Park is located at 9801 Dollarway Rd. in White Hall. For more information, phone 870-247-6964 or visit www.crenshawsprings.com.
Wondering how Crenshaw Springs got its name? "Crenshaw" was given to the natural spring-fed creek in what is now White Hall, as it was believed the land through which the creek flowed had once been owned by a family named Crenshaw. In the 1800s, people traveling by horse and wagon from Little Rock to Pine Bluff would stop at Crenshaw springs to enjoy the clear water. Whether swimming, washing clothes, or watering their horses, travelers often returned to the area because they knew "good water" flowed there.  As the water park was being planned, officials wanted to honor the heritage of the White Hall community and settled on Crenshaw Springs Water Park, hoping that the "good water" would continue to bring new travelers to the area for recreational enjoyment.
So if you're looking for some "good water" to enjoy this summer, plan a trip to Crenshaw Springs Water Park in Arkansas's Lower Delta!