Create YOUR Escape in The Natural State!
httpv://www.youtube.com/watch?v=XaCy4j9Z9bo&playnext=1&list=PLs7ljVCMmLg4cwXlWF1KIDZo1K2aO-v8b
One of my favorite things about my job as a travel writer for Arkansas Tourism is, well, the travel! My "territory" is comprised of 26 counties in eastern Arkansas, from beautiful Pocahontas and everything east to the Missouri/Tennessee borders, and all the way south, to picturesque Lake Village and the gorgeous Lake Chicot! Contained within that "territory" is part of the Ozarks, all of the Arkansas Delta, and a bit of the Timberlands.
Many people are fascinated about the different areas of Arkansas, as they should be. There is SO MUCH to see, do, experience and taste in our great state, and many people don't take full advantage of all the great things between our borders.
Here at Arkansas Tourism, we want to change that! Right now, we're offering Create Your Escape on Arkansas.com. It's simple! You go in and literally choose the places you'd like to visit or visit again in Arkansas…from attractions to hotels/motels/cabins/bed and breakfasts to amazing restaurants. I created my escape along the southern section of Arkansas's Great River Road, from St. Charles to Lake Village. You can check it out here.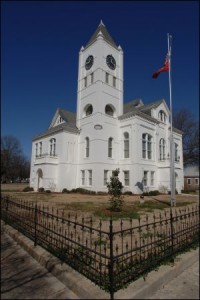 After you choose your personalized escape, submit it and then share it on social media (Facebook, Twitter, Pinterest, etc.). The more you share, the better your chances of winning that escape. You can check out the rules here.
So go create YOUR escape now at www.Arkansas.com/escape.
httpv://www.youtube.com/watch?v=Tqx2kleanpQ&list=PLs7ljVCMmLg4cwXlWF1KIDZo1K2aO-v8b