The Crystal Loop in Mount Ida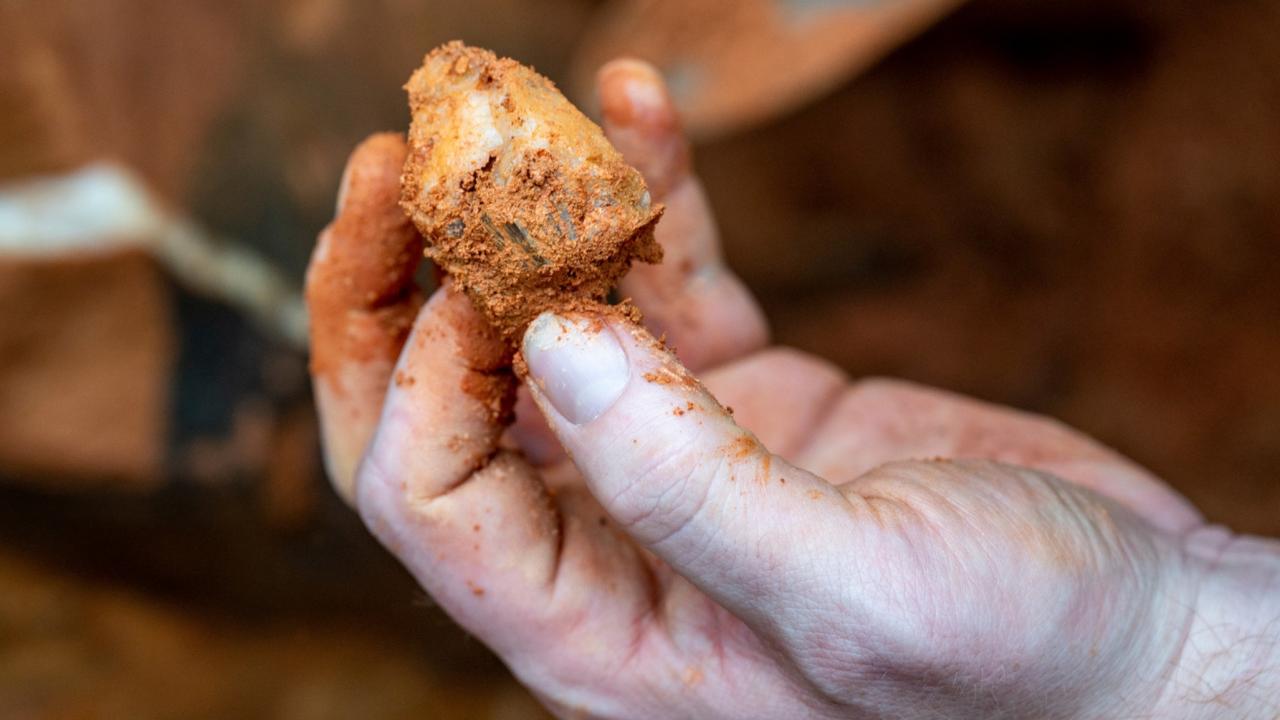 Arkansas is in a prime place for the upcoming North American Solar Eclipse on April 8, 2024. The path will run diagonally across the state and two-thirds of it will be in the path of totality. There are many activities you can do before or after this historic celestial event including digging for crystals and diamonds. Digging for these during the eclipse also provides a once in a lifetime experience with the interesting light interplay on them and the sensation of it being light and then dark and then light again. 
 Mount Ida is renowned for its quality quartz crystals. Rock shops line roads in and around town and private quartz crystal mines allow visitors to search for their own crystals for fees.
"Digging for crystals is an activity that can get the whole family outdoors," said Dominik Schley, crystal digger and owner of Crystals of Arkansas. "There is no prior experience or knowledge needed so it can be a satisfying activity for the youngest and oldest members of the family also. It's a wonderful way to connect with our planet and the miraculous offerings it provides. Almost everyone can find something to appreciate about crystals in their personal way and it can transcend beliefs and backgrounds and bring people together."
Mount Ida, which is surrounded by the Ouachita National Forest, is known for many area mines including those along the 'Crystal Loop.'  "This scenic drive passes by some ancient rock formations that exhibit some of the unique geological features of the area," said Schley.  "Other points of interest include a freshwater spring and of course many crystal mines."
Schley said that starting on Logan Gap Road off of Highway 270 West, the first quartz mining site is Fisher Mountain, which is run by Avant Mining and offers public and private dig options.
Fisher Mountain has strong ties to the quartz crystal mining heritage of the area. The mountain is named after William "Bill" Fisher. Fisher's family initially came to the area for silver mining, which was mined in Garland and Montgomery counties at the time. The family was active in the mining community in Silver City, aka Silver, Montgomery County. At one point this town was bigger than Mount Ida and Highway 270 was then known as the Silver Road. Once the silver mining industry went into decline in the area, Silver City went with it and the land went back to the federal government. Bill Fisher homesteaded the land and was a pioneer in digging for crystals in the area. So much so that in the 1950s the U.S. Forest Service renamed Crystal Mountain, where he had a crystal mine, to Fisher Mountain. You can learn more about this history and more in town at the Heritage House Museum of Montgomery County at 819 Luzerne Street.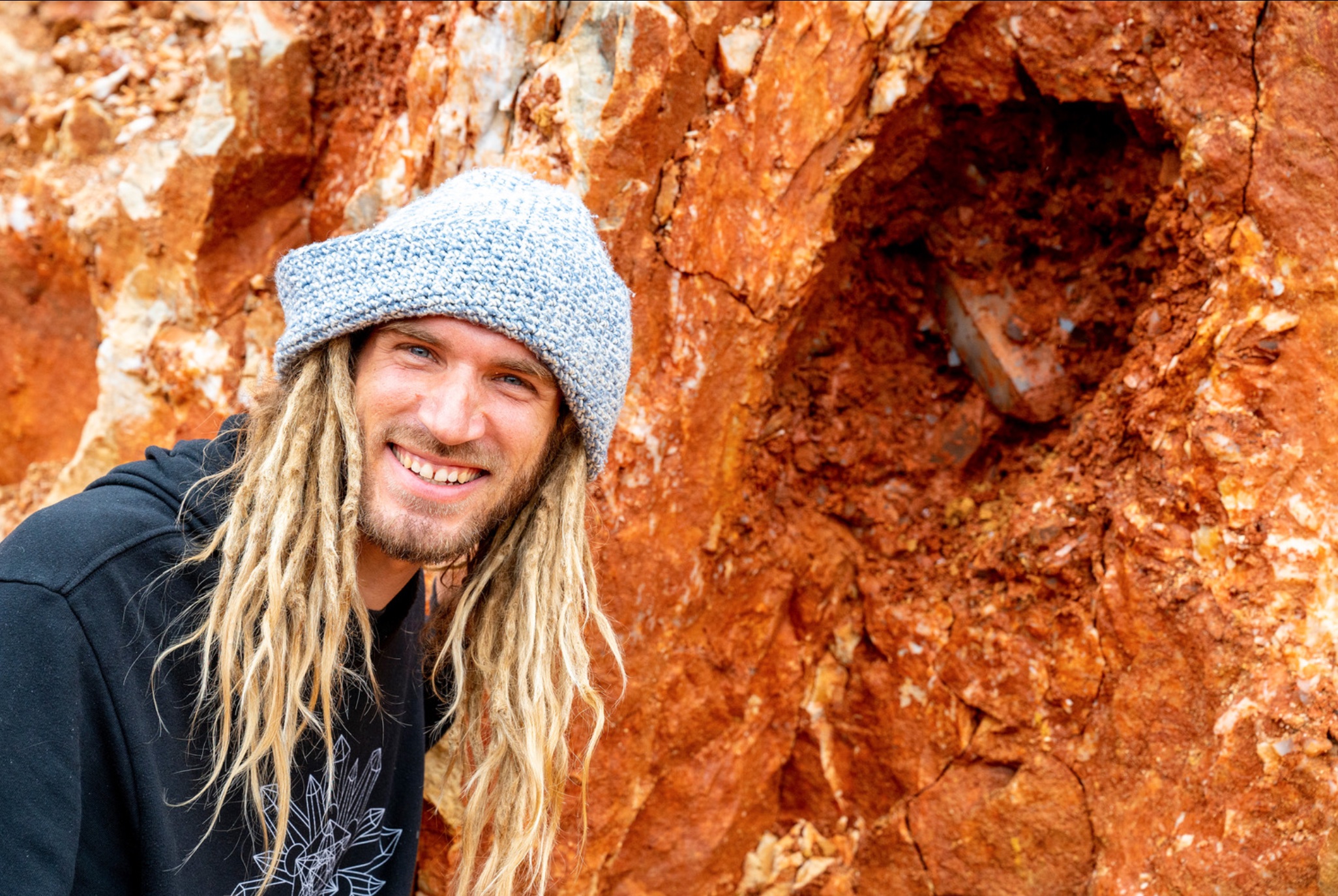 Next on the loop is Twin Creek Mine, a large commercial mine that also offers public and private digging. "If you continue along this forest service road, you can make a quick detour to stop at Collier Springs where you will find a lovely picnic area and ice cold water for a refreshing plunge in the hot summer months," said Schley.  
Next, you will get on Owley Road and pass by Crystal Ridge Mine, a fairly new prospect that is open to the public by appointment only at this time. "If you continue down the road, you will see the parking area for Crystal Vista Trail," said Schley. "This is a free public hiking area that allows access to an abandoned mine where visitors can surface collect their own crystals. This site is run by the U.S. Forest Service and a good option if you are looking for a more off-the-beaten track experience."
Schley said there is also Avatar Crystal Mine, which offers tailings digs at their mine site. "The last mine along this loop is Wegner Crystal Mines," said Schley. "It has been in operation since the 1980s and visitors can access a couple of the mine sites that they manage. My future shop and visitor center which is opening in March 2023 is also located on Owley Road just past Wegner's. Here people can get more information on mining in the area or pick up a unique souvenir."
So what is the most surprising aspect of digging for crystals in Arkansas? "Most people are surprised to realize that these quartz crystals form naturally and come out of the ground in perfect pristine geometric shapes," Schley said. "There is no need for any lapidary work or processing after mining which really adds to the appeal of digging crystals."
Though digging for crystals is an exciting endeavor, it can also be tough on the land so sustainable tourism is an outlet to balance this. 
"We have to remember that these crystals are a finite resource and that we want to preserve this opportunity for future generations also," said Schley. "Some of the mines are taking steps to mitigate their environmental impact so eco-conscious visitors can choose to support those businesses. I feel like with so many things in our modern life, we need to find ways to offset our more impactful behaviors with beneficial actions for the planet. So even though they may not be connected, we choose to make an impact where we can. For me personally, this translates into simple actions such as recycling, buying used instead of new, supporting local small scale organic farms, voting with our dollars by buying all organic and supporting businesses that follow a holistic and eco-conscious approach in general. As interest and support for better alternatives grows, there will be more options."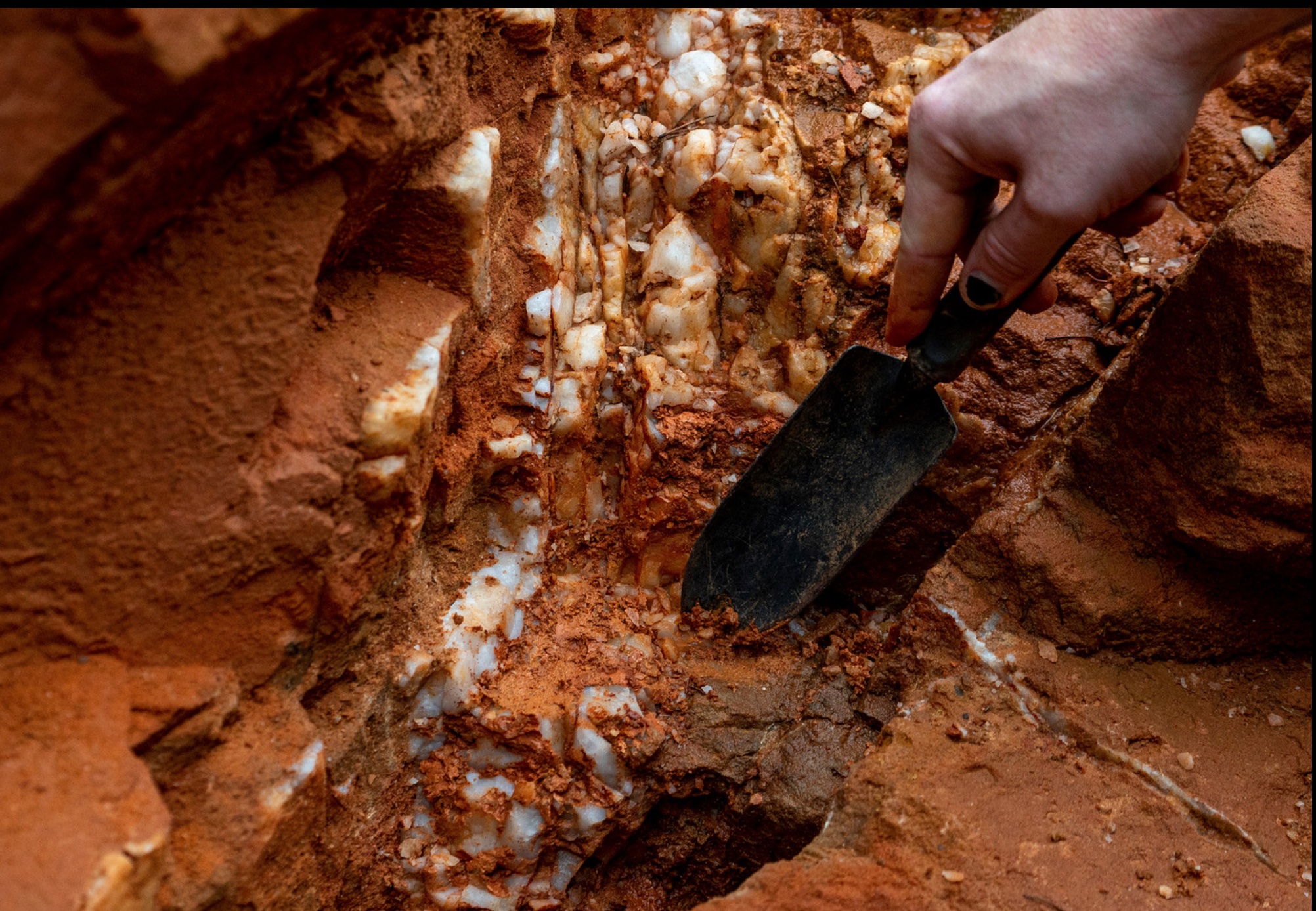 Along with digging for quartz crystals, visitors also have a chance to do more rockhounding across the state including at Crater of Diamonds State Park. This state park is located about 50 miles away in the tiny town of Murfreesboro and is one of the only places in the world where a person can search for real diamonds in their original volcanic source. Along with searching for diamonds, there are a variety of rocks, minerals and gemstones that can also be found here.  
"Arkansas' unique geological makeup allows visitors to find their own quartz and diamonds at public sites," said Schley. "That is a really special opportunity which is unparalleled in the world."