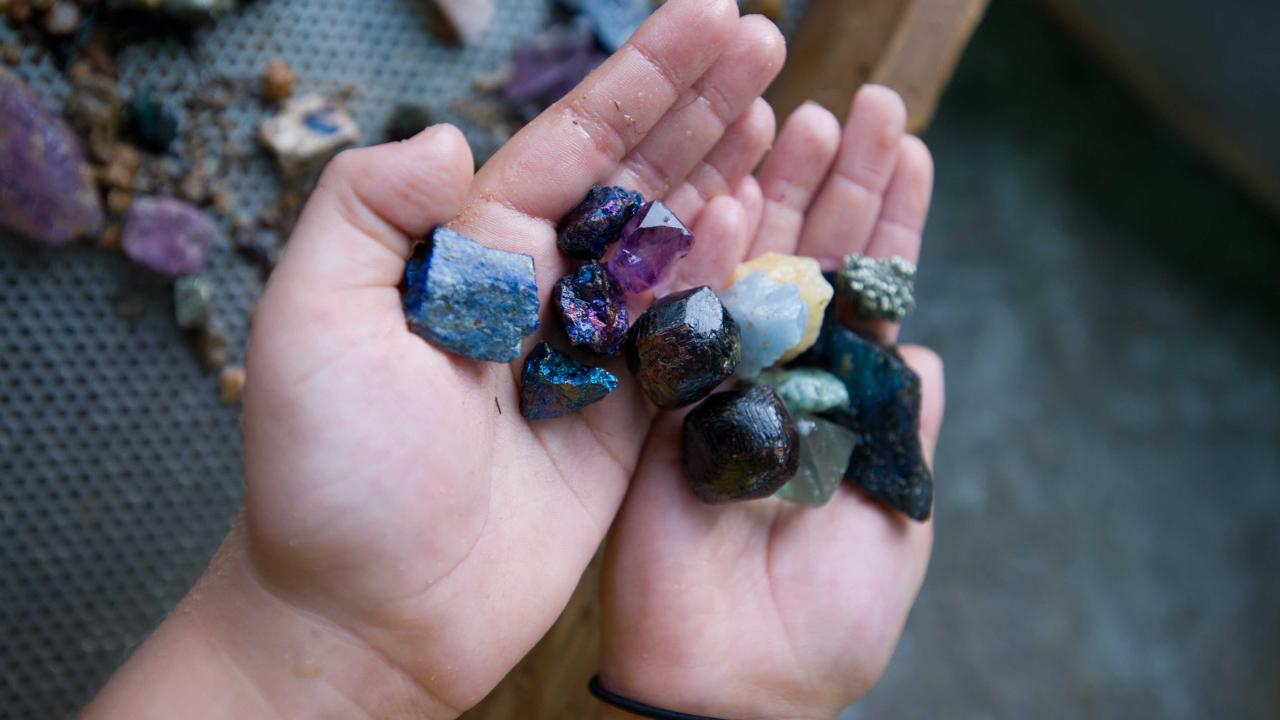 Quartz Crystals
The ancient Ouachita Mountain area of Arkansas was considered a mystical location by Native American tribes. The hot springs in the "Valley of the Vapors," now the city of Hot Springs, was considered a place of peace for even warring Native American tribes. The beautiful Arkansas quartz crystals of the Ouachitas were believed to have sacred and spiritual significance.
The World's Finest Quartz Crystals
Geologists say that Arkansas and Brazil have the best quality quartz on Earth, and today rockhounds, families and tourists from all over the world head for the Hot Springs and Mount Ida area to go prospecting in the abundant quartz crystal deposits of the Ouachita Mountains in hopes of finding these unique clear, prismatic stones. Whether you are interested in mining for your own crystals in a "dig-your-own" mine or would prefer to buy perfect polished quartz crystals and crystal jewelry in one of the many rock and gem shops in the area, you will surely treasure the natural beauty and "energy" properties of your own Ouachita Quartz Crystal.
Dig-your-own Crystal Mines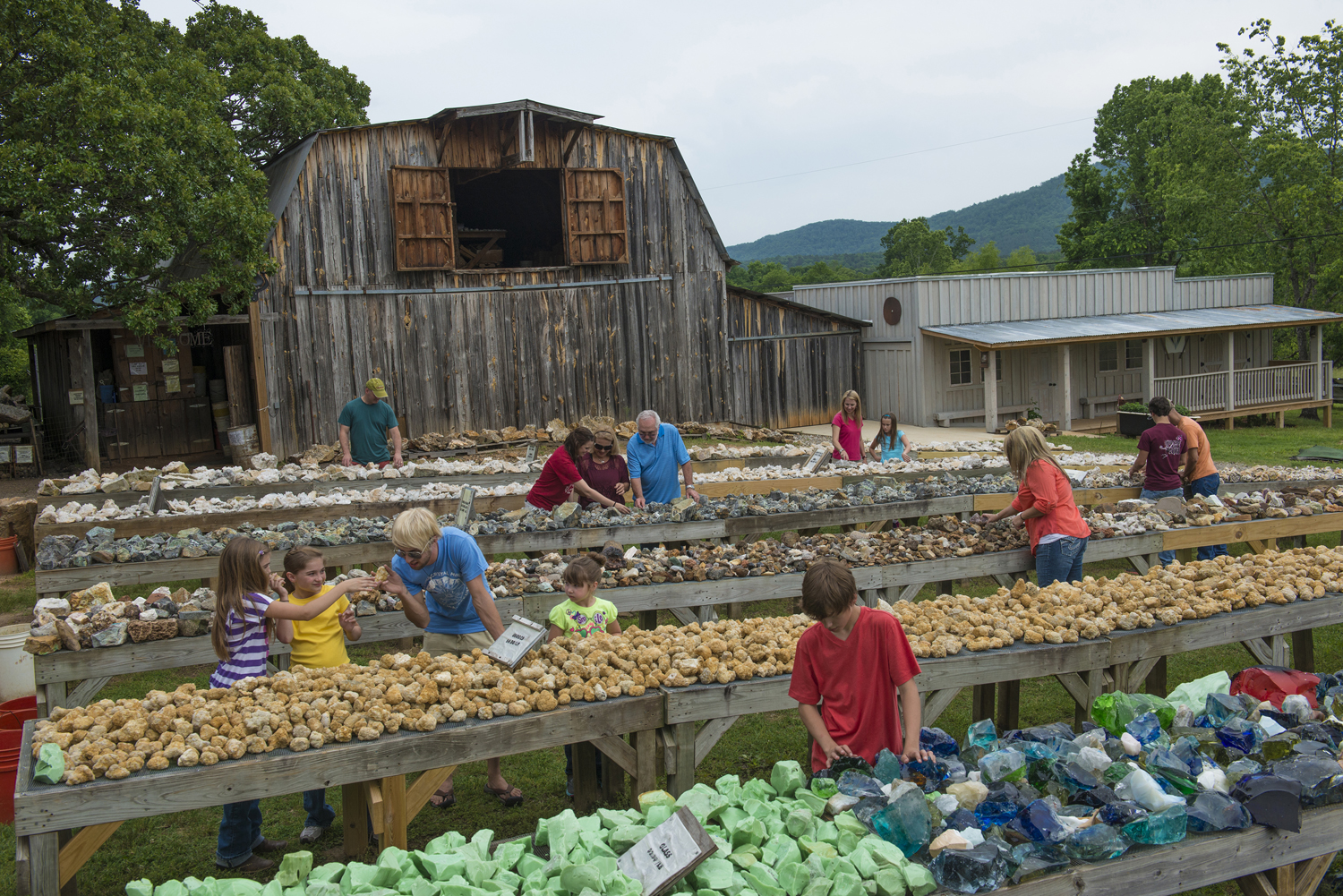 ​
You'll find multiple "dig-your-own" crystal mines in the Ouachitas with most of them located in the small Ouachita Mountain hamlet of Mount Ida, the Quartz Crystal Capital of the World.  Additional mines are found in Mena, Jessieville, and Story. The mines consist of pits and exposed hillsides where geology experts with backhoes and bulldozers have mined the soil and clay in search of the quartz veins that run through these ancient mountains. Whether you are a beginning digger or an experienced rockhound, you are sure to find a spot at the various mines well suited for you.
At some crystal mines, there are areas where quartz crystals are literally lying on the ground and all you have to do is pick them up. Often the only equipment needed is a screwdriver or a small garden tool to loosen the dirt and a bucket to hold these Arkansas crystals. For avid rockhounds looking for something on the adventurous side, there are plenty of good spots where the crystals are out of plain view. Bring experience, patience and a digging item (such as a crowbar or chisel) to find these transparent stones hidden in the earth. Regardless of the area you dig in, it is best to wear old clothes and shoes because you will get dirty. Although most crystal mines allow people to dig for quartz crystals year-round, the best time of year to mine is during the spring and fall when temperatures are cool.
For those who like quartz crystals, but don't want to dig their own, there are numerous rock shops close to the mining areas in Hot Springs and the Ouachitas that sell Arkansas crystals — you're sure to find a quality specimen there for a reasonable price.