Delta Heritage Trail State Park Offers Holiday Lights This Saturday
The Delta Heritage Trail State Park near Helena-West Helena lights up for the holiday season this Saturday night, Dec. 21. The park's Trail of Lights begins Saturday night at 6 p.m. The lighted portion of the trail is accessible only to walking traffic. The cost is $2 per vehicle. After walking through the illuminated portion of the trail, visitors can stop by the park's visitor center for free hot apple cider, hot chocolate and cookies. Then join the park interpreter for stories around a warm, crackling campfire.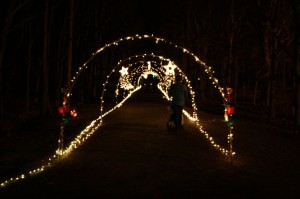 The Delta Heritage Trail State Park is a rails-to-trails conversion being developed in phases along the 73-mile former Union Pacific Railroad right-of-way that winds its way from near Lexa to Cypress Bend (five miles northeast of McGehee). The trail is located in the heart of the Arkansas Delta. There are 14 miles of completed trails, open to hikers and bicyclists, with another seven miles expected to be opened in early 2014.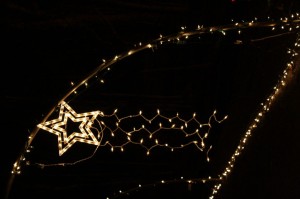 For more information on the park or the Trail of Lights event, call 870-572-2352.