Dr. T. W. Hardison: Father of the Arkansas State Park System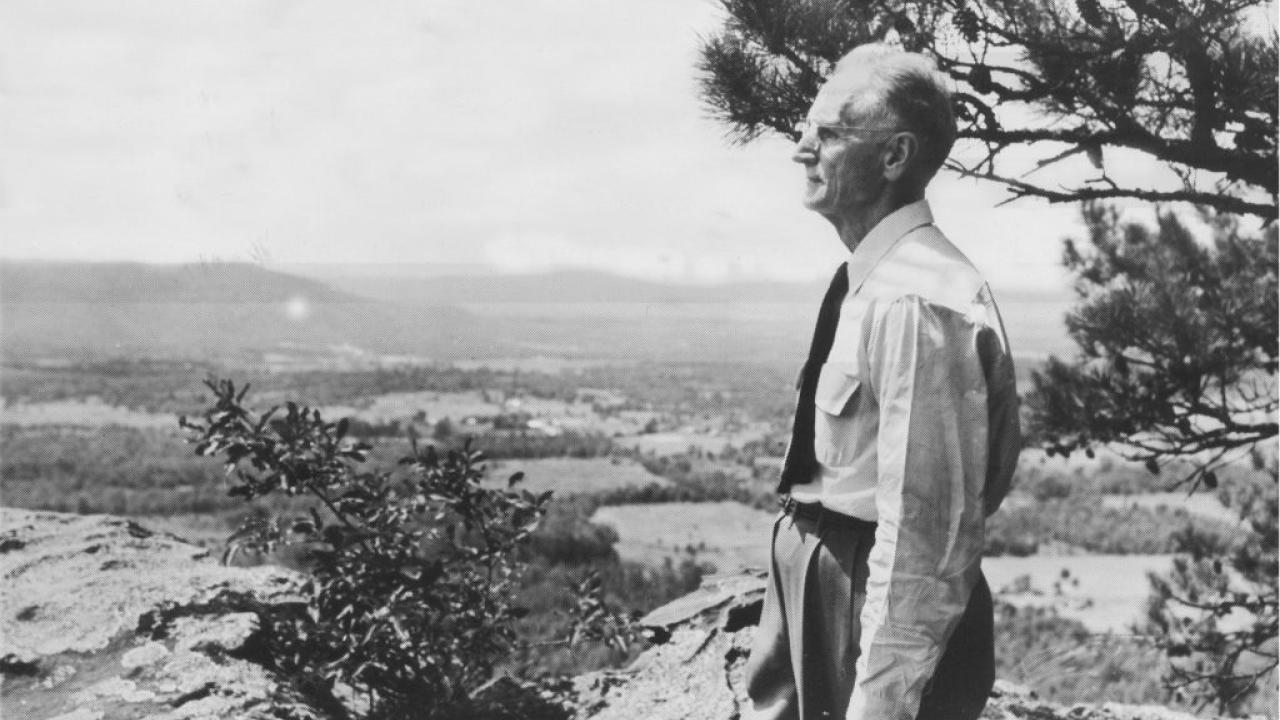 Petit Jean State Park in Morrilton holds the landmark title of Arkansas' first state park. While here, you can find one of Arkansas' most beautiful waterfalls, visit historic Mather Lodge, take in gorgeous views and plenty of hiking terrain, and more. The park is now also home to the Dr. T.W. Hardison Visitor Center, named for the man whose efforts helped create not only this state park but the entire Arkansas state park system. 
Dr. T. W. Hardison, 1884 -1957, was a country doctor that lived and worked in the area. He initially tried to get Petit Jean deemed a national park and even traveled to D.C. to meet with then director of the National Park Service Stephen Mather ( Mather Lodge is named after him and he was the first ever director of the National Park Service). Mather suggested the area might work better as a state park so Hardison approached the state government about the idea and Petit Jean State Park was created in 1923. 
Two booklets that were published in the mid-1950s were written by Hardison, "A Place Called Petit Jean: The Mountain and Man's Mark" and "A Place Called Petit Jean: Some Legends" and both showcase his deep knowledge of the area. Landing one these days might be hard as they are out of print but it would be interesting to find them to read and experience the area through his eyes. He was not only a skilled writer but also kept detailed diaries, which you can read care of the Arkansas State Archives. 
Hardison made a lasting impact in the area and shared his knowledge with all he met. When  Winthrop Rockefeller, who would become governor of the state, moved to the area in the early 1950s, Hardison and he became friends and he even helped him find the area via which he was to build Winrock Farms. 
Hardison worked as a country doctor in the area for most of his life and you can learn more about this side of his life at the Arkansas Country Doctor Museum, where he has been inducted into the museum's Hall of Honor. The museum stands out as the second country doctor museum in the nation and is around 20 miles from Fayetteville.