The dynamic arts community of Hot Springs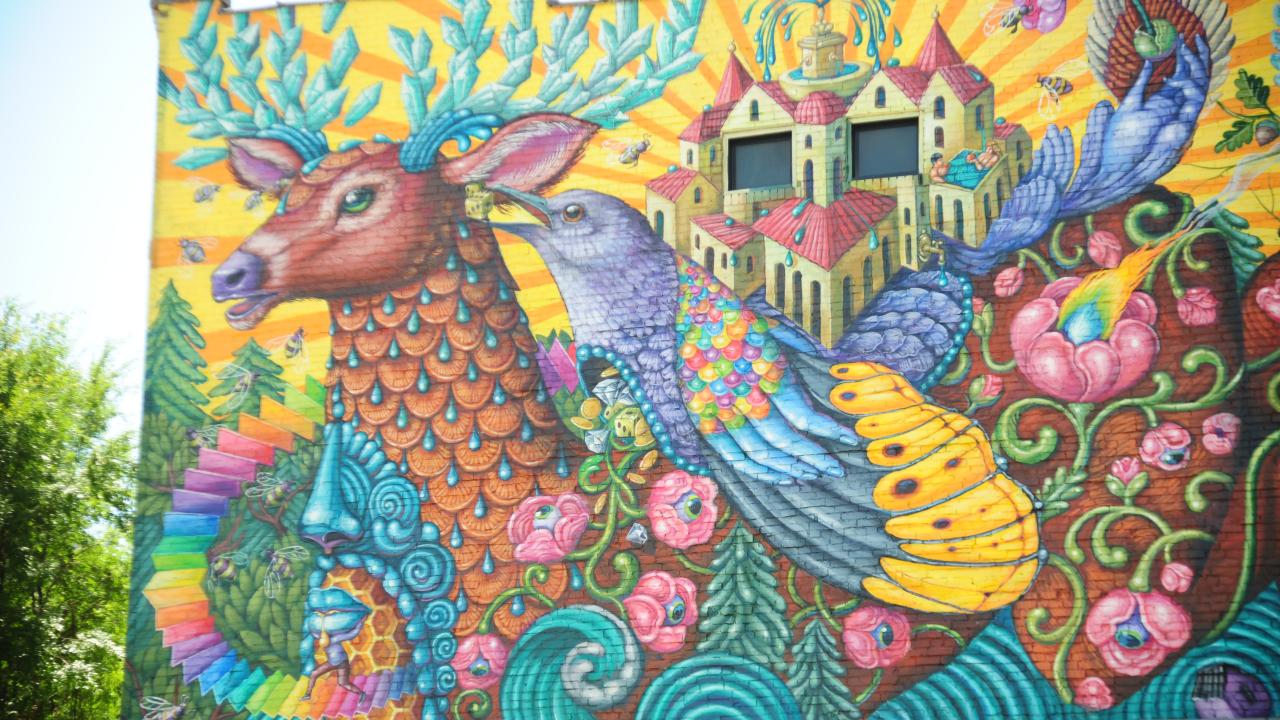 Hot Springs has a thriving art scene that has been a trademark of the city for decades. The city is home to Hot Springs Gallery Walk, which is one of the longest running events of its kind in the country, many renowned artists who live and work in town, annual festivals that celebrate the arts and a vibrant display of public art. 
"The arts in Hot Springs are a large part of what makes Hot Springs so special," said Mary Zunick, cultural affairs manager at Visit Hot Springs. "Whether someone visits our town for one of the many festival or monthly gallery walks, thanks to the outdoor public artwork scattered around the city and the artists of all genres that live and work in Hot Springs, it's difficult to visit and not have the arts play a role in your visit."  
Along with a monthly Gallery Walk, Central Avenue is home to many art galleries downtown that are all within walking distance of each other. As downtown has continued to develop, several art galleries have also spread out beyond this main thoroughfare, but most are within a few blocks of it. The work of local artists like Alison Parsons can be found in galleries in town and long standing spots like Justus Fine Art Gallery spotlight the work of local and regional artists like Robyn Horn, Randall Good, and Gary Simmons. A listing of the many art galleries in town can be found on the Hot Springs Area Cultural Alliance website at hotspringsarts.org.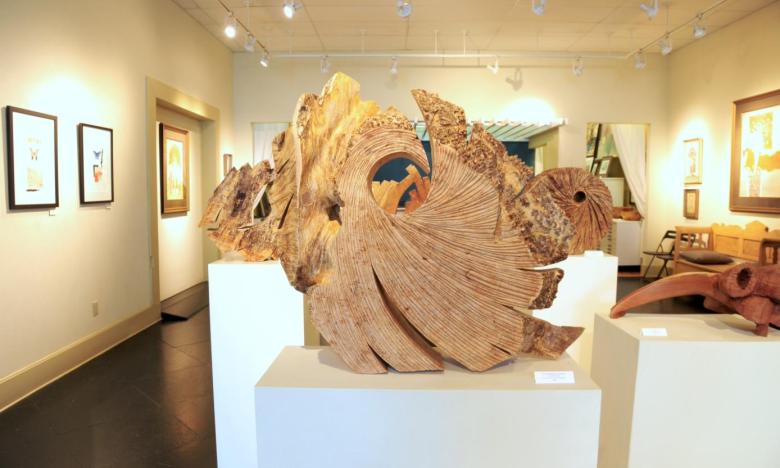 Italian artist Benini helped spur the local art scene when he opened a gallery in town in the late 1980s."There certainly were artists living and working here prior to the 1980s, but I think it could be said that Benini galvanized the efforts which resulted in what many would say helped save our historic downtown by filling empty or dilapidated buildings with galleries," said Zunick.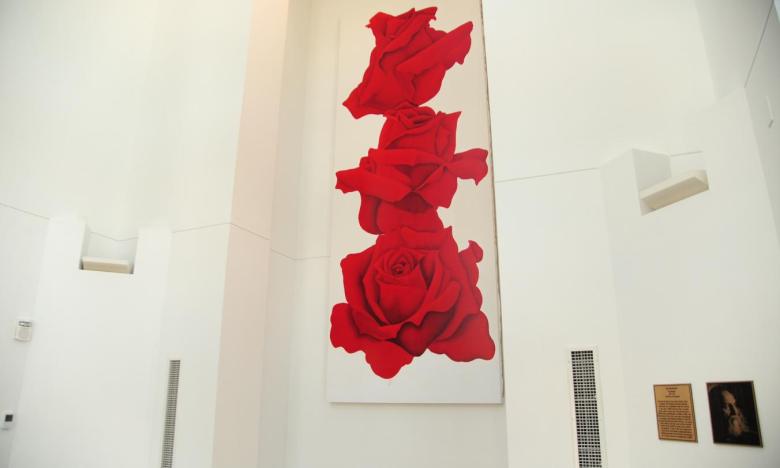 Along with galleries there are many places in town to learn about or watch art being made. Among these is Riley Art Glass Studio, where one can watch these glassblowing artists in action. Also among the varied lineup is "Fox Pass Pottery where Jim and Barbara Larkin create beautiful functional pottery," said Zunick. "Forest Path Gallery, the studio and gallery for Gene Sparlings, is not only a great place to see the woodworking of this talented artist, but the location is nestled in the woods where visitors often see deer or other creatures on the drive up to his studio. Of course, Dryden Pottery, which has been open for over 75 years is a must stop to see the third generation of this talented family create the colorful pottery for which they have been known for decades."
Many annual events and festivals in town showcase arts and culture including Arts & the Park, the Hot Springs Documentary Film Festival, the Hot Springs Music Festival, the Valley of the Vapors Independent Music Festival, Spa-Con and more. "These festivals speak to the artistic heartbeat of the city as most of these festivals are produced and funded by non-profit organizations with a passion for them," said Zunick. 
Hot Springs also has a very strong mural scene, including a new mural on the side of Kollective Coffee + Tea by Canadian artist Danae Brissonnett. "We do have multiple murals that feature diverse styles and influences," said Zunick. 
Among the artists who have contributed to the murals in town is Italian artist Pepe Gake. "He created the Quapaw Mural, inspired and dedicated to the first Native American inhabitants of the Valley of the Vapors, which is located in the heart of downtown just across from Bathhouse Row," said Zunick. "His future murals were inspired by Garvan Gardens' beauty and magic, the African American history of Hot Springs with 'Black Broadway' located on Malvern Avenue, and finally the Sister City mural which features scenes from Hot Springs' Sister City Hanamaki, Japan."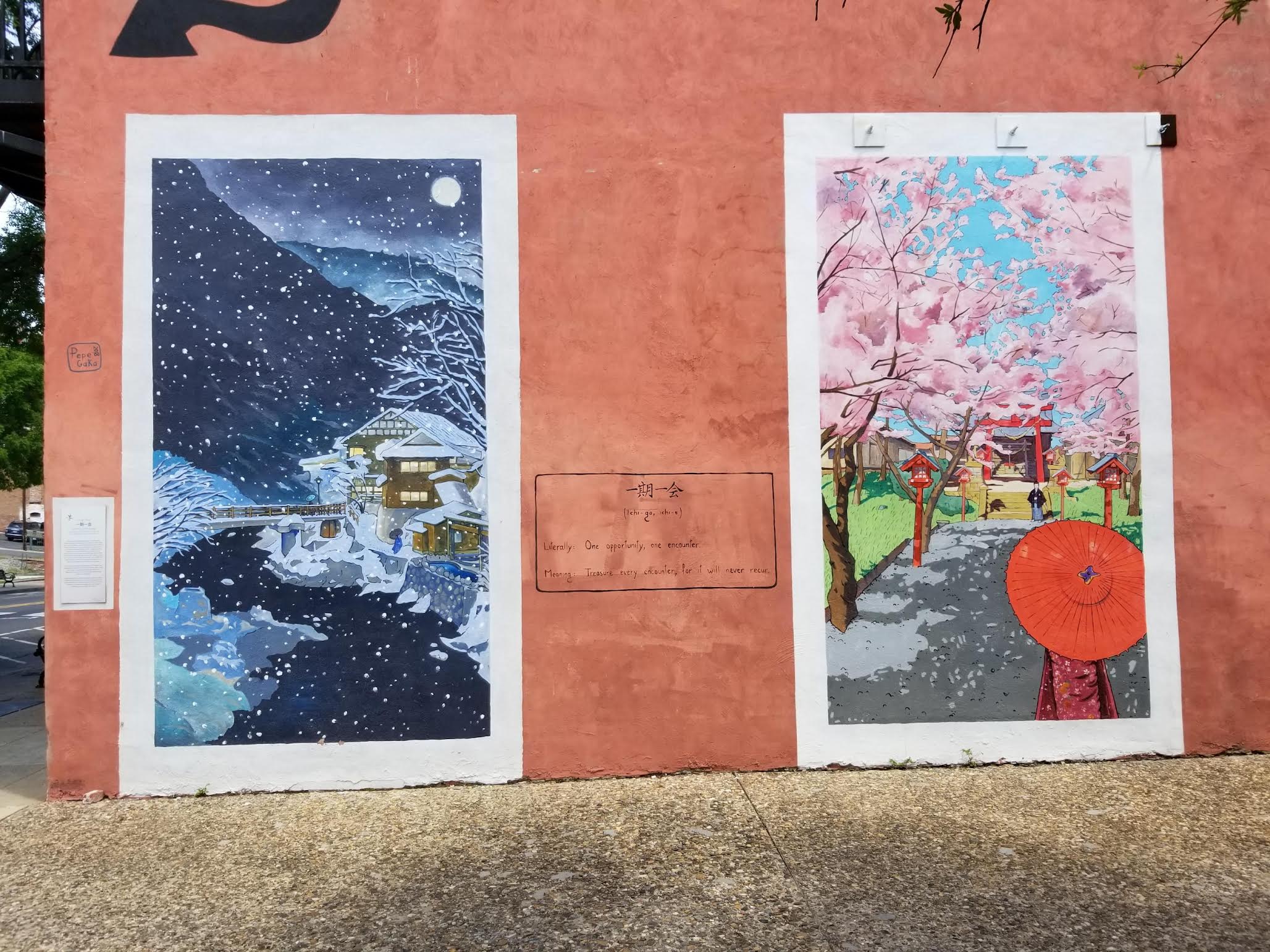 Hot Springs also has many well-known artists including Arkansas Living Treasures such as Kimbo Dryden of Dryden Pottery, Jim Larkin of Fox Pass Pottery, sculptor and painter Longhua Xu and egg artist Lorie Popow. "At most arts events or gallery walks you will run into one or more of these talented artists," said Zunick. "When asked, they are all happy to share their craft and/or advice with young artists or others in the community. We feel fortunate to have them, and likely future recipients of this honor, living and working in Hot Springs."