Enjoy the Arkansas Trail of Holiday Lights in the Upper Delta
For me, my favorite time in The Natural State is during the Arkansas Trail of Holiday Lights. No matter your age, it's like we all become kids again, gazing at the beautiful lights and holiday decorations.
One of the great things about the Trail of Holiday Lights is that, in many cases, the events  are free, which means you can go over and over again, or visit numerous communities, without breaking the bank.
In the Upper Delta, communities offer events throughout the holiday season. Check out Corning's Christmas at the Park, located in Wynn Park, to get you into the holiday spirit. The entire park is decorated with holiday finery...and I'm told there will even be visits by everyone's favorite, Santa.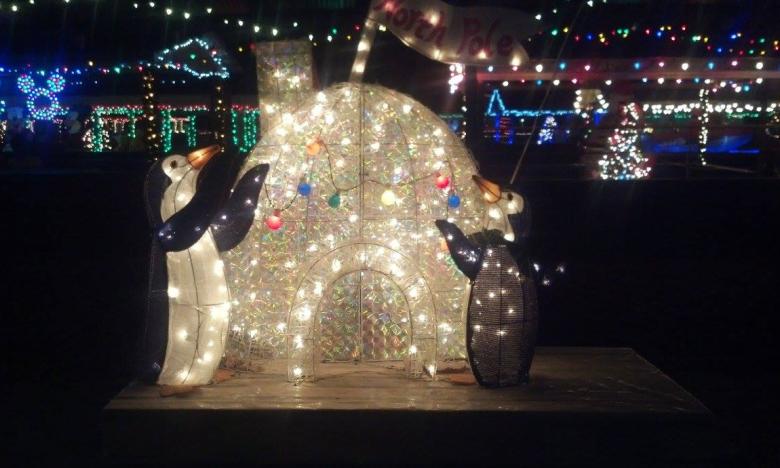 In Walnut Ridge, head to Stewart Park and celebrate the season with Christmas in the Park. The 1.5 mile paved loop road provides visitors with the optimal viewing opportunity to enjoy a casual drive from the warmth of their car as they view approximately 250 beautiful LED light displays located throughout the 70-acre park. Many displays are animated or 3-dimensional. Turn Christmas music on your car radio and enjoy the magical drive!
In Newport, swing by the Front Street Park and Veterans Memorial at Front and Hazel Streets, which is decorated for the season with seven giant Nutcracker soldiers, a 21-foot Christmas tree, lighted soldier memorial display and seven-piece soldier band. Then head to the Farmers Market area at Newport Lake, which features with a drive-through display, and even the White River Monster gets into the holiday spirit.
To learn more about the Arkansas Trail of Holiday Lights, click here.
Wishing you and yours a very happy and safe holiday season!