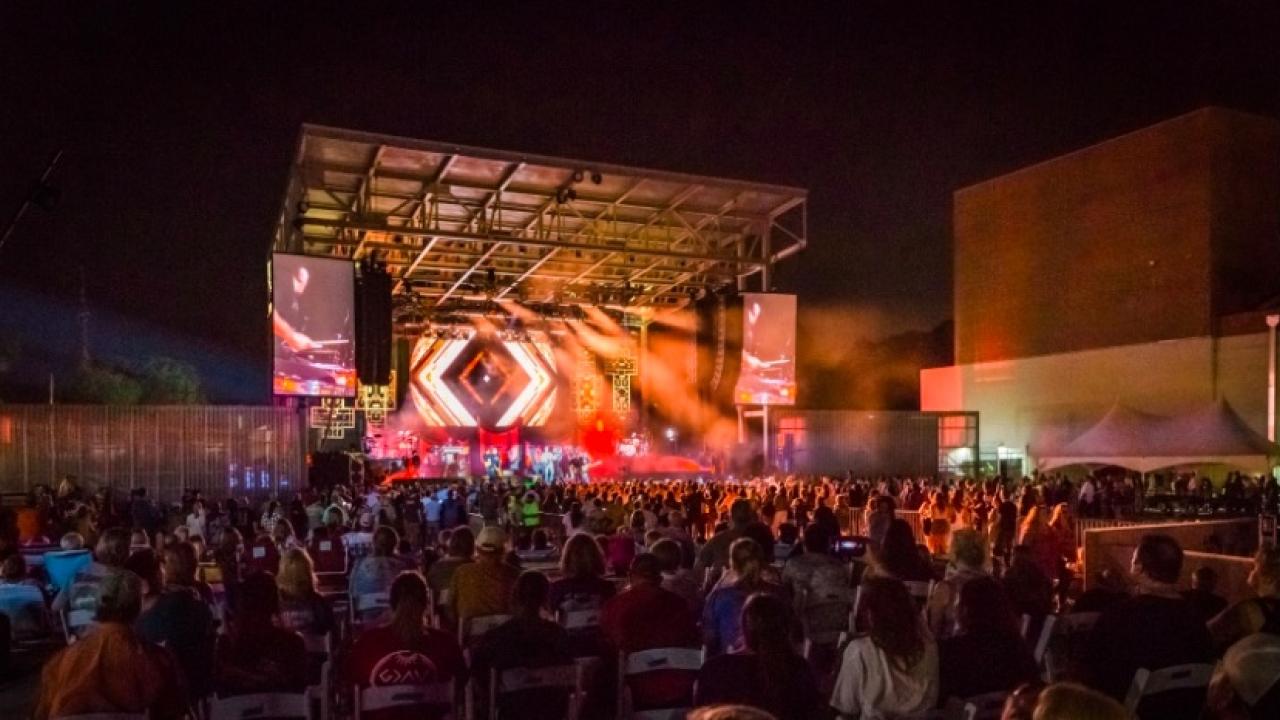 The music scene is central to the Murphy Arts District in El Dorado. The overall goal of the district is as a creative cultural outlet to explore music, dance, theater, art, and food. The heart of the district can be found at 101 East Locust Street.
You can catch live music at plenty of places around town including the Griffin Building, which has a farm-to-table restaurant, cabaret lounge, and a 2,500-seat music hall. There is free music every Thursday on their cabaret stage from a variety of artists and genres, including country, rockabilly, R&B, rock, and more.The renovated building has an interesting history as it was once an assembly center and showroom for Model T Fords. The building overlooks the 8,000-capacity Murphy Arts District Amphitheater, which is home to outdoor music festivals and other outlets like seasonal farmers markets. Also onsite is a two-acre children's playscape, billed as one of the largest in Arkansas. You can keep up to speed on all of the concerts and festivals in town by checking out the Murphy Arts District website at eldomad.com.

The district is named after three well-known companies that call the city home: Murphy USA, Murphy Oil Corp., and Deltic Timber Corporation. The district will continue to expand as a renovation of the McWilliams building and 1920s Rialto Theater are in the works to become concert and event venues. 

Along with music, El Dorado also has a rich history. Oil was discovered a mile west of the city in 1921 and the resulting prosperity led to an architectural boom still reflected in the city's restored downtown, now filled with renovated 1930s style buildings and many historic buildings on the National Register. Along with the shops, stores, restaurants, and nightlife options located near the 1928 Union County Courthouse, downtown is also home to Oil Heritage Park, which pays homage to the city's boom-town history.