Sponsored Article
An escape to Mountain Harbor Resort & Spa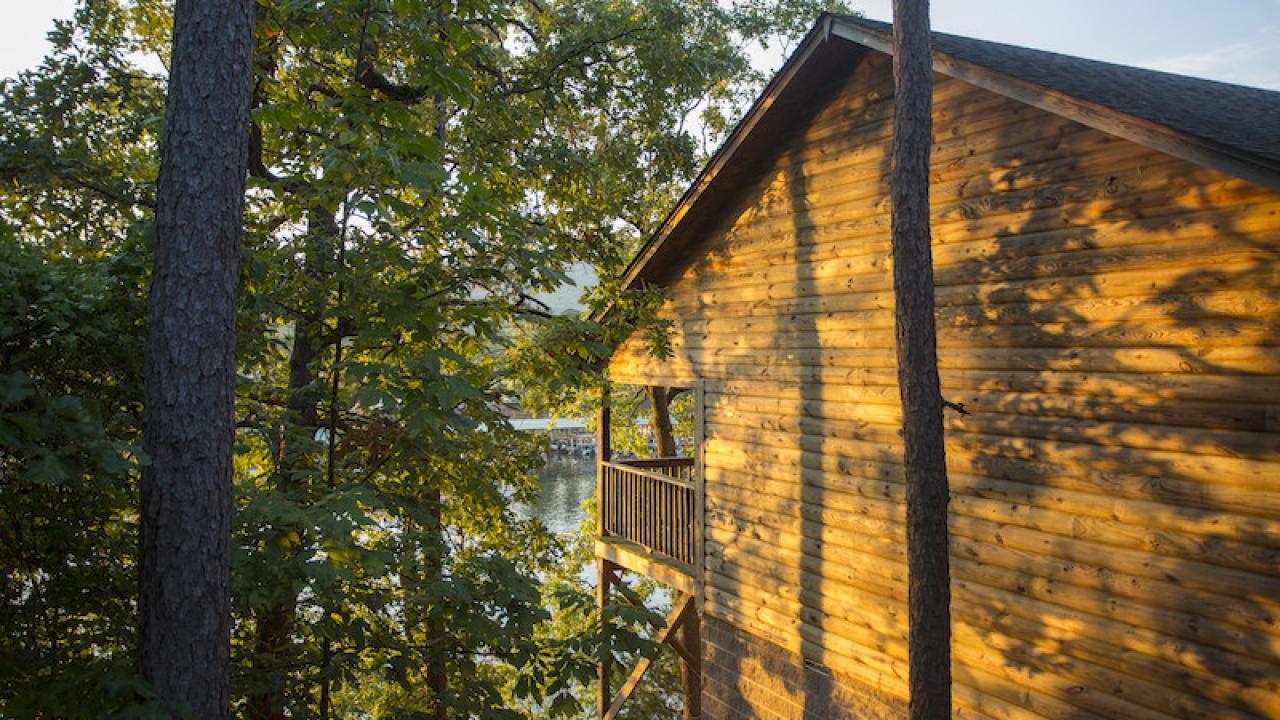 Some places we encounter leave stamps on our hearts: moments of beauty and grace where we escape from the cares of the everyday world and find happiness, peace and the warmth of human kindness.
Mountain Harbor Resort & Spa is one of those places. Yes, it has been voted Best Resort in Arkansas many years in a row, and yes, the resort is full of fun adventures on majestic Lake Ouachita and in the surrounding wilderness. But what truly sets Mountain Harbor apart is the personal care and camaraderie that has made it a beloved retreat for up to five generations of families, as the resort celebrates its 65th year. You can feel the welcome when you walk the scenic grounds and indulge in a meal in the comfortable lodge and restaurant. This place is far more than just an exciting or luxurious playground, though it can offer those things too. What people will tell you first, though, is that Mountain Harbor is a home away from home. It's a personal sanctuary that can offer you whatever you need to refresh yourself, inside and out.
Just 30 minutes away from Hot Springs, you'll find you can easily get to town, but you may not want to. Mountain Harbor has everything on site, including luxury cabins with full kitchens and large decks with rocking chairs, hot tubs and lake views. There are boat rentals and guide services at the marina. The lodge's restaurant is open daily with a country breakfast to start your day of fun, and a nationally top-rated spa will help you find pure relaxation afterward.
A day on the lake
Ouachita is distinguished by its massive size as well as its beauty and its clean waters. Even during peak season, the lake never feels crowded. There are islands and coves to claim for your own. Whatever water activity you like to do, Mountain Harbor can get you going. From ski boats to party barges and pontoon boats, the marina has top-of-line rentals – even luxury houseboats with sundecks and water slides. Here, you've also found a renowned sweet spot for fishing. Rent a custom fishing boat with trolling motor, depth finder and the latest fishing report, or hire a professional guide to take you directly to the honey holes.
A top-rated spa
From the moment you walk over the suspended bridge and onto the grounds of Turtle Cove Spa, you immediately feel more relaxed. Nestled in the wilderness overlooking the lake, the spa is designed to reflect the natural elements and promote harmony and tranquility. The menu of services is different than what you might expect from traditional treatments. In addition to massage, facials and body treatments, Turtle Cove offers Eastern and European techniques, including sound baths, grounding rituals and chakra balancing using native Arkansas quartz crystals. There are also woodland workouts and seasonal activities that make it a more holistic approach to wellness with the purpose of feeling aligned, centered and grounded and leaving feeling better than when you arrived.
From day to night
After a day of adventure, Mountain Harbor is a comforting place to come home to. The lodge itself feels nostalgic, as if you've been here before, even when it's your first visit. Built in 1955, the lodge maintains the original mid-century modern architecture of the era and all of the charm, including the kidney bean pool from the '60s (Harbor has three additional sparkling swimming pools onsite). The lodge sits at the center of the 900-acre property, contains the Lodge restaurant, and is surrounded by guest rooms, studios, poolside cabanas, cottages and condos.
At check-in, you'll receive a map of the entire property, including where your unit or cottage is located and where you can find the marina, spa and hiking trails. The property itself is pet-friendly, so feel free to bring every member of the family. For RV travelers, there are seven full hook-up sites available with forest or lake views.
Guests can pick anything from the central location and fun of a lakeview room by the lodge to a couples' cabin or two- to four-bedroom luxury condo or cottage. Every room, cabin and condo has been individually decorated with style that feels personal. The bedding and linens have quality softness and comfort for a wonderful night's sleep.
The crown jewel cabins on the lake's edge will wow you with their artisan-designed décor and spacious bathrooms and kitchen design. An exquisite four-bedroom log-sided cabin known as C25 includes works of master craftsmanship by "Harbor Kids"—people who grew up around Mountain Harbor and became part of the close community formed by owner Bill Barnes and his family. Their unique handiwork such as the stunning tilework in the master bathroom has been featured in design magazines, yet the whole cottage, with its WWII aviation theme, retains an atmosphere of such love, care for small touches, and honor for others that it still feels like a real place—like a home. It's just the kind of thoughtful home you hope everybody has in paradise. And in this home, you sit in the hot tub and look out into the twilight across a silver darkening lake, while a bird back-wings into the water with a splash.
A place for celebrations
It's easy to see how perfect the setting and facilities are for a wedding, a renewal of vows, or any special family or group gathering. The East Cove Wilderness Pavilion is breathtaking, nestled on a peninsula and soothed by the gentle lapping of water on the beach. Guests will be charmed by bonfires, twinkle lights and tiki torches and a nearby dock that allows brides to arrive by boat. Just a stone's throw away is the East Cove Conference Center, with tall windows overlooking the lake for an ideal blend of outdoor beauty with indoor shelter and a commercial kitchen.
Whether you're planning a milestone party, family vacation, romantic getaway, fishing trip or corporate retreat, you've come to the right place to add your story to the decades of history here. And, as always, Mountain Harbor is happy to have you and will treat you like family.