Sponsored Article
Retreat to Buffalo River Outfitters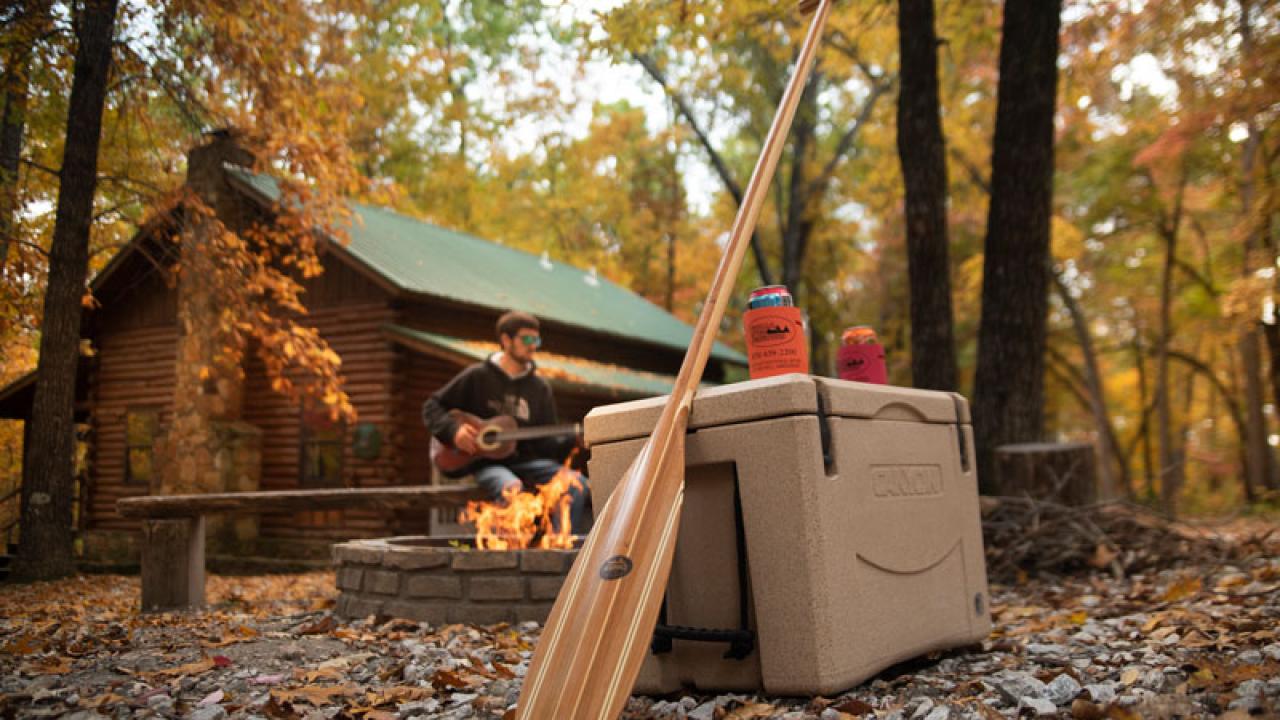 Have the full Buffalo River County experience when you plan your trip with Buffalo River Outfitters. From canoe, raft and kayak rentals to an overnight stay in a log cabin that is close to all your favorite outdoor and urban destinations, Buffalo River Outfitters has everything you need for an unforgettable Arkansas vacation.
Cabins, cabins and more cabins
If you're ready to find your happy place, then start with picking out your ideal cabin at Buffalo River Outfitters. Wake up each morning to the gentle sound of birds chirping and trees rustling in the fresh forest air. Connect with family and friends around the firepit while roasting s'mores or searing a juicy steak on the barbeque grill. Cozy up at night by the fireplace to watch a movie, play cards or read your favorite book.
Craft your ideal paradise at any of the classic log cabins that feature hardwood floors, high-rise vaulted ceilings, local paintings, hand-crafted accents and all the amenities you would need:
– Prepare home cooked meals with the convenience of a fully stocked kitchen.
– Sink into comfortable beds with fresh linens and plush pillows.
– Unwind in front of the large stone fireplace.
– Stream your favorite TV shows or choose from a large library of DVDs.
– Enjoy free Wi-Fi.
– Freshen up in the large, updated bathrooms.
– Take it easy on the large porches that include wood swings and rocking chairs.
– Play! In front of every cabin, you'll find a barbecue grill, a firepit and ample space for you, the kids and maybe even your furry friend to run around.
All you have to do is select which cabin best suits your trip. Looking for a quiet weekend with your significant other? Then choose from three luxury cabins that feature walk-in showers, jacuzzi tubs and a plush king-size bed. Ready for a family getaway? Pick from six stunning family cabins that can sleep up to six people. Having a reunion? There are two group cabins that can sleep up to 10 people! Group cabins have the added bonus of a washer, dryer, dishwasher and ample space to create a vacation full of memories.
Quaint towns all around
Within minutes of your cabin, you'll find five towns filled with charming mom-and-pop shops, local diners, antique stores, art galleries and more.
Gilbert – Head to one of the coolest towns in Arkansas! Grab a bite to eat and take home souvenirs from the Gilbert General Store. Right across the road is the Buffalo River Art Gallery where you can shop for local art and attend craft fairs.
Harrison – Go on an underground tour of Mystic Caverns, find good eats and attend the annual Arkansas Hot Air Balloon State Championship, held each September.
Leslie – Serenity Farm Bread is a famed local bakery with artisan breads and pastries. Sample Mexican-inspired eats in the colorful, craftsman style home of Skylark Cafe. Sip on coffee at Cove Creek Emporium that doubles as an antique store.
Marshall – At night, slow down and experience nostalgia at the Kenda Drive-In Theatre. Open since 1966, Kenda Drive-In is one of the only three surviving drive-in movie theaters in the state.
St. Joe – Visit the St. Joe Historic Depot Museum and then enjoy downhome Southern cooking, custom-made furniture and plenty of gifts at Ferguson's Country Store & Restaurant.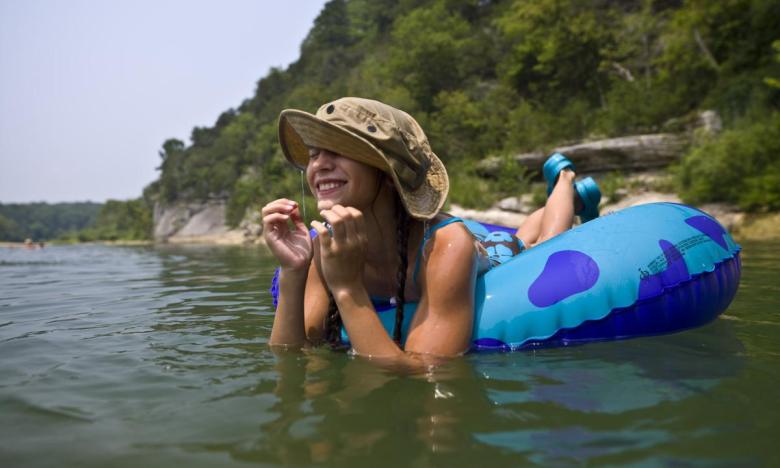 Into the great outdoors
Explore the Arkansas Ozarks at one of the many scenic destinations only minutes away from your cabin. Walk sections of the Buffalo River Trail / Ozark Highlands Trail with access points at Grinders Ferry and Collier Homestead, just two minutes from Buffalo River Outfitters. For a shorter hike through the woods, try the Riverview Trail from Tyler Bend that leads you to two breathtaking views of the Buffalo National River.
Like epic overlooks? Red Bluff Overlook has a magnificent view of a horseshoe-shaped portion of the Buffalo National River. The Overlook Trail at Buffalo Point is an easily walkable trail through nature that features numerous vistas overlooking Arkansas's most popular river. Buffalo Point is also where you'll find the Indian Rockhouse Trail featuring the famous Indian Rock House Cave, a large bluff cave that was once used by Native Americans before European settlers arrived. And just 13 minutes from your cabin, enjoy expansive views at South Mountain Scenic Overlook where you can enjoy a cup of coffee and shop for cool rocks at Rock-N-Java Ozarks.
More ways to adventure
From water to land, make your trip memorable and experience the best of The Natural State.
Floating – Rent your canoe, kayak or raft from Buffalo River Outfitters and experience the beauty of the United States' first national river. The knowledgeable and friendly staff will help you plan your float trip and even coordinate a private shuttle for your car. For a more personal experience, come float the Buffalo National River in the off season when the river is quiet, the wildlife is out, the fishing is prime and the staff at Buffalo River Outfitters can dedicate their whole day to helping you have the best experience possible.
Horseback Riding – With over 75 miles of equestrian-designated trails as well as drive-in horse campsites at Woolum, Steel Creek, Erbie and Hathaway, the Buffalo National River is a perfect getaway for you and your saddled friend.
Biking – If you love gravel grinders, then look no further than the Ozark Grinder Trail that spans 138 miles and can be accessed from Tyler Bend. If mountain biking is your thrill, the IMBA Epic Syllamo Trail system offers over 50 miles of singletrack terrain one hour from your cabin.
Waterfalls – The Richland Creek Wilderness is a magical destination with dozens of waterfalls, dreamy swimming holes, hiking trails and gravel grinders. It is also located just one hour from Buffalo River Outfitters.
See You on the Buffalo
No matter how you adventure through Buffalo River Country and the surrounding Ozark National Forest, you'll have a cozy and fun place to come back to when staying with Buffalo River Outfitters. Book your next adventure today.