Eureka Springs Three-Day Tour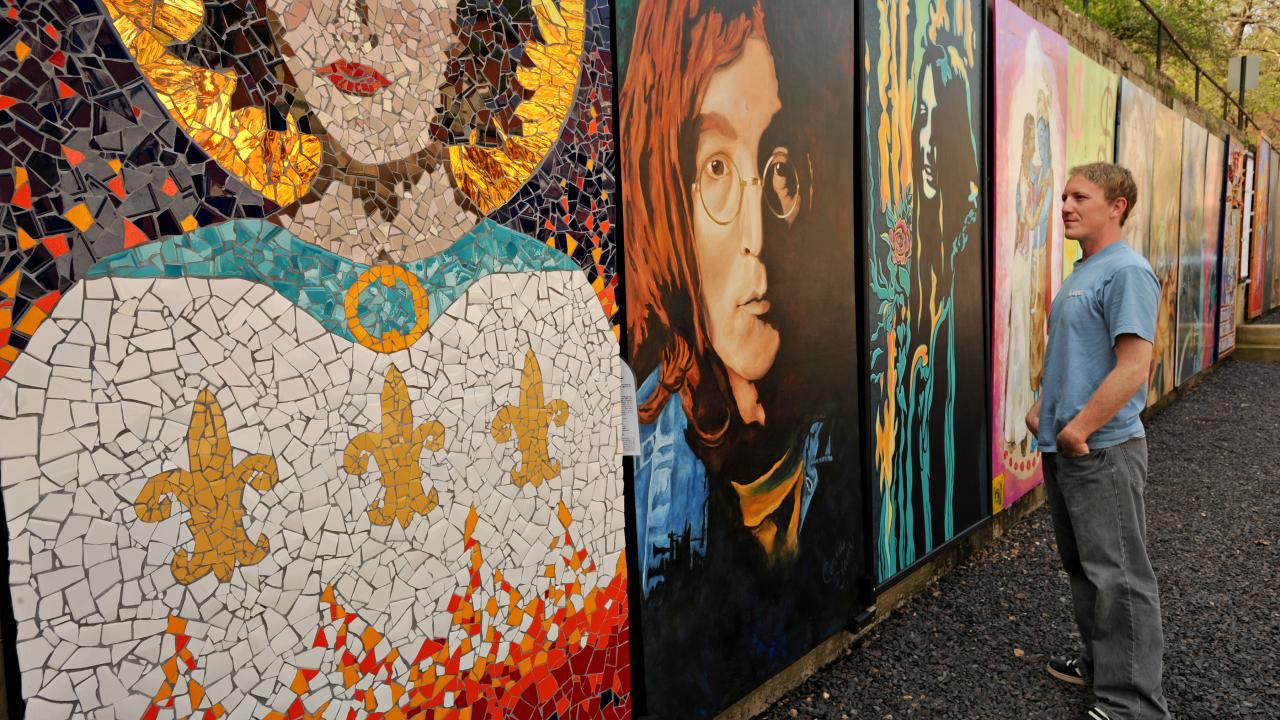 Eureka Springs, AR is Victorian splendor at its best. Numerous restored homes cling to the Ozark mountainsides in a town where no two streets intersect at right angles. Historic Spring Street offers excellent shopping, dining and sightseeing opportunities. With popular music shows, a major botanical garden, a variety of museums, a steam-operated train with dining car...you'll find Eureka Springs attractions for every taste in this vacation mecca. The town offers a wide variety of accommodations, ranging from historic hotels and restored Victorian homes to family-friendly cabins and cottages, with an ample selection of prices, styles, and amenities. We've outlined a great three-day escape to this paradise in the Ozarks–read on for more information and plan your Natural State escape today!
Day 1
Arrive in Eureka Springs and head downtown, the entire area of which is on the National Register of Historic Places. The National Trust for Historic Preservation named Eureka Springs one of its Dozen Distinctive Destinations.
Take a historical tour of the city aboard the Eureka Springs Trolley. This is a great way to acclimate yourself to your surroundings, and view the beautiful Victorian architecture of the town.
Day 2
Visit Thorncrown Chapel, a non-denominational chapel located just west of Eureka Springs, deep in the woods. Designed by nationally-recognized Arkansas architect, E. Fay Jones, it has been called by Time Magazine "one of the most popular and widely publicized of new American buildings." Located next to it is the Thorncrown Worship Center, a larger glass and wood structure also designed by Jones.
Vintage steam locomotives and passenger cars, restored to their original condition, comprise the Eureka Springs and North Arkansas Railway. The train travels the same scenic route Victorian tourists did through the Ozark Mountains and offers lunch and dinner on its elegant dining car.
At Blue Spring Heritage Center, historic Blue Spring, which was a stop on the Trail of Tears, pours 38 million gallons of water each day into its trout stocked lagoon. View the historic film, stroll the garden paths and visit the bluff shelter on the National Register. Discover unique restaurants and venues for live music or country music shows to round out your night.
Day 3
Spend the morning enjoying shopping (clothing and funky hats, to frogs and leather goods), art galleries, museums, dining and other Eureka Springs attractions in the downtown area before you head back home.