Eureka Springs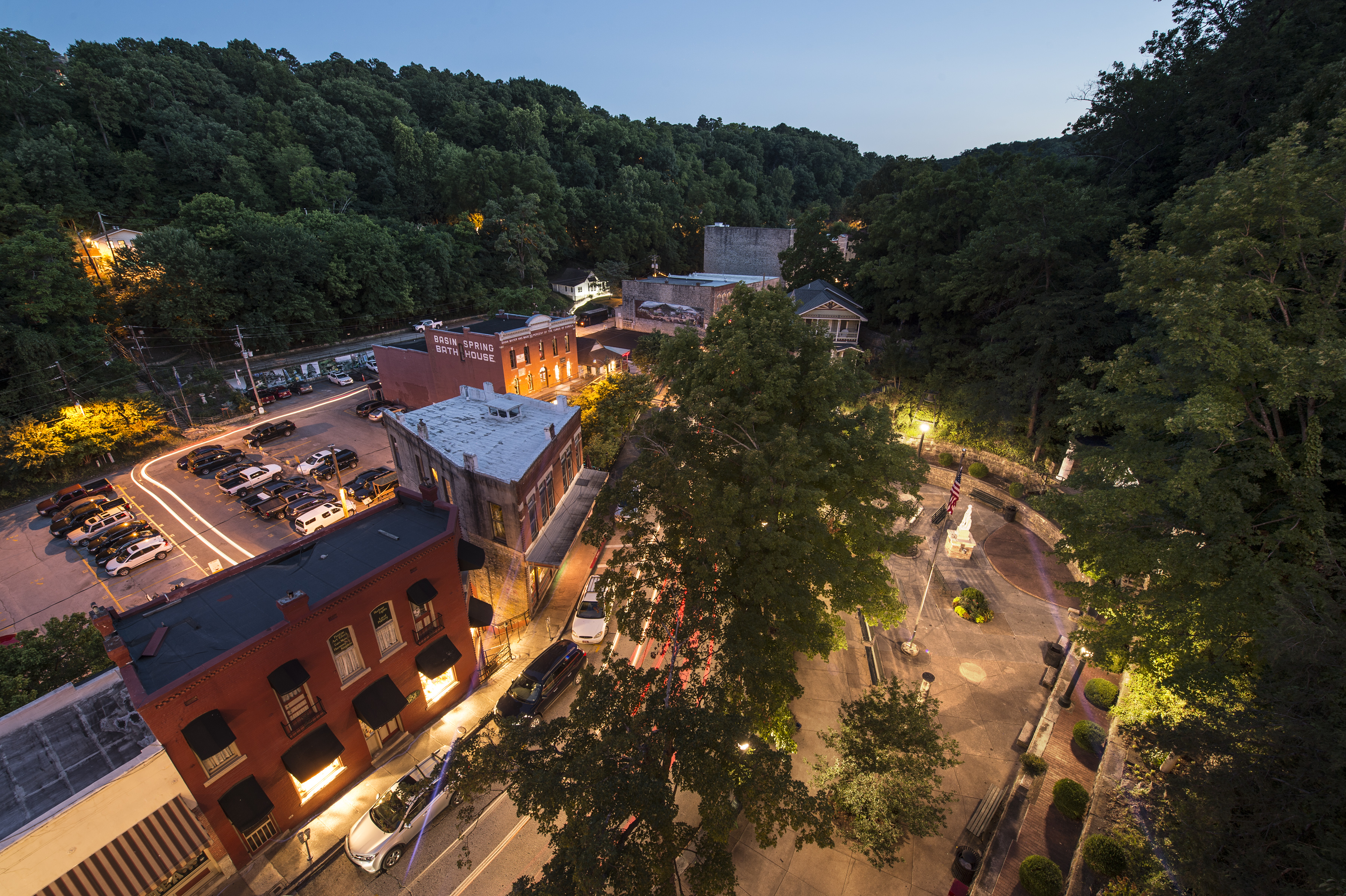 Eureka Springs
Secluded and peaceful with winding mountainside streets, Eureka Springs has flair like no other town. In fact, the National Trust for Historic Preservation named Eureka Springs as one of its "Dozen Distinctive Destinations." The streets of this north Arkansas town are lined with extraordinary Victorian homes hugging cliff sides, and its entire downtown area is on the National Register of Historic Places.
Eureka Springs is a shopper's paradise with block after block of one-of-a-kind shops, boutiques, fine art galleries and craft emporiums. All around town, you will find artists working in their studios and displaying their creations. Not all of Eureka Springs' fine art is in galleries or museums; you can see artistic expressions all over town including on staircases, benches and other hidden gems.
Eureka Springs can satisfy anyone's appetite for everything from down-home Southern food to romantic, candlelit dinners. Award-winning restaurants serve savory Czech-German dishes, authentic Italian cuisine and spicy Indian fare. You'll find Mediterranean, Chinese, Irish, Mexican, Cajun, farm-to-table and Thai options as well.
Events in the area span from blues, jazz and opera concerts to car shows to UFO conferences, and also include festivals showcasing antiques and the arts. The Eureka Springs City Auditorium plays host to several top-name entertainers every year.
Eureka Springs has lodging options that include something for everyone: bed and breakfasts, guest houses, unique lodging, familiar brand hotels, historic hotels (ghost stories optional!), to lush tree houses with all the amenities. If you're looking for something out of the ordinary, we even have safari cabins, hobbit caves and castles!
Nestled in the heart of the Ozarks, outdoor opportunities abound. Trout fishing is popular on the White River, and canoeing and fishing are popular on the Kings River. Beaver Lake offers the excitement of water sports, camping, fishing and hiking. The area is also popular for mountain biking. Eureka Springs is also part of the Oz Trails system of Northwest Arkansas and offers a huge variety of trails for mountain bikers of any experience level, from beginners looking for a scenic ride through the breathtaking Ozark Mountains, to seasoned bikers looking for professionally developed routes.
Eureka Springs is located in Carroll County, just 49 miles from the Buffalo National River and 45 miles from Fayetteville.
Interested in experiencing Eureka Springs' outdoor beauty and other fun opportunities? Start planning your escape to historic Eureka Springs today! You can find deals and packages to help you plan a trip on a budget.