Experience the holiday season in Eureka Springs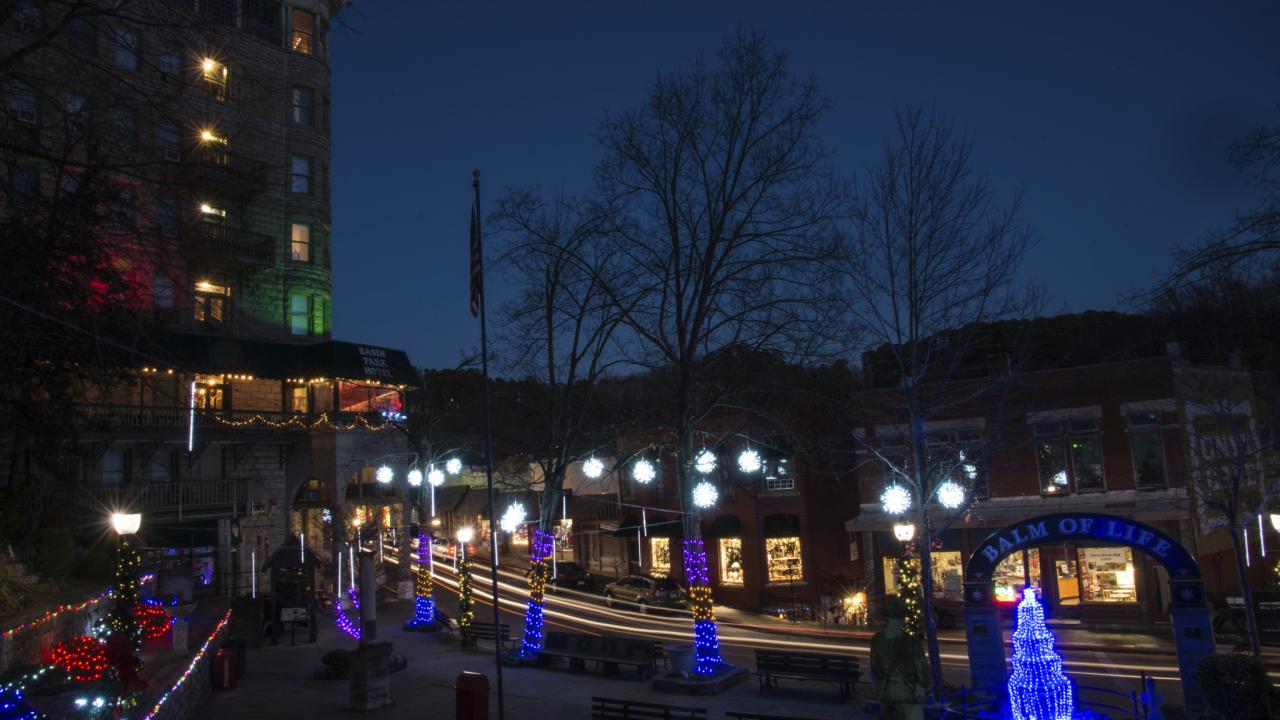 There's no place like home or Eureka Springs for the holidays. This historic Victorian town offers an experience at Christmas that gives a nod to Dickens as well as contemporary holiday lights. Plus, for your gift giving needs, the city has block after block of shops, boutiques, fine art galleries, and craft emporiums.
Eureka Springs embodies the romantic revival of Christmas traditions embraced by Charles Dickens' 1843 masterpiece, "A Christmas Carol," which rekindled the joy of Christmas and re-emphasized the season as a time of giving and thinking of less fortunate others.
The city is the ideal stage with its Victorian-era architecture. More than 150 independent and unique stores and restaurants fill its elaborate gingerbread Victorian storefronts. On street after street, turn-of-the-century homes in colors of vibrant, flower bouquets hug cliff sides. Secluded and peaceful, Eureka Springs' entire downtown area is on the National Register of Historic Places. It feels as though you could see Dicken's character Tiny Tim 'round any corner of the historic downtown.
In more modern style, Eureka Springs also sets the city ablaze with colorful lights. Not only can you drive the streets to see holiday decor, attractions like the Great Passion Play offer a large drive-through light display.
Eureka Springs spreads the holiday spirit with its ambiance as well as through its numerous holiday events and activities. Check dates and times here, https://www.eurekasprings.org/christmas/.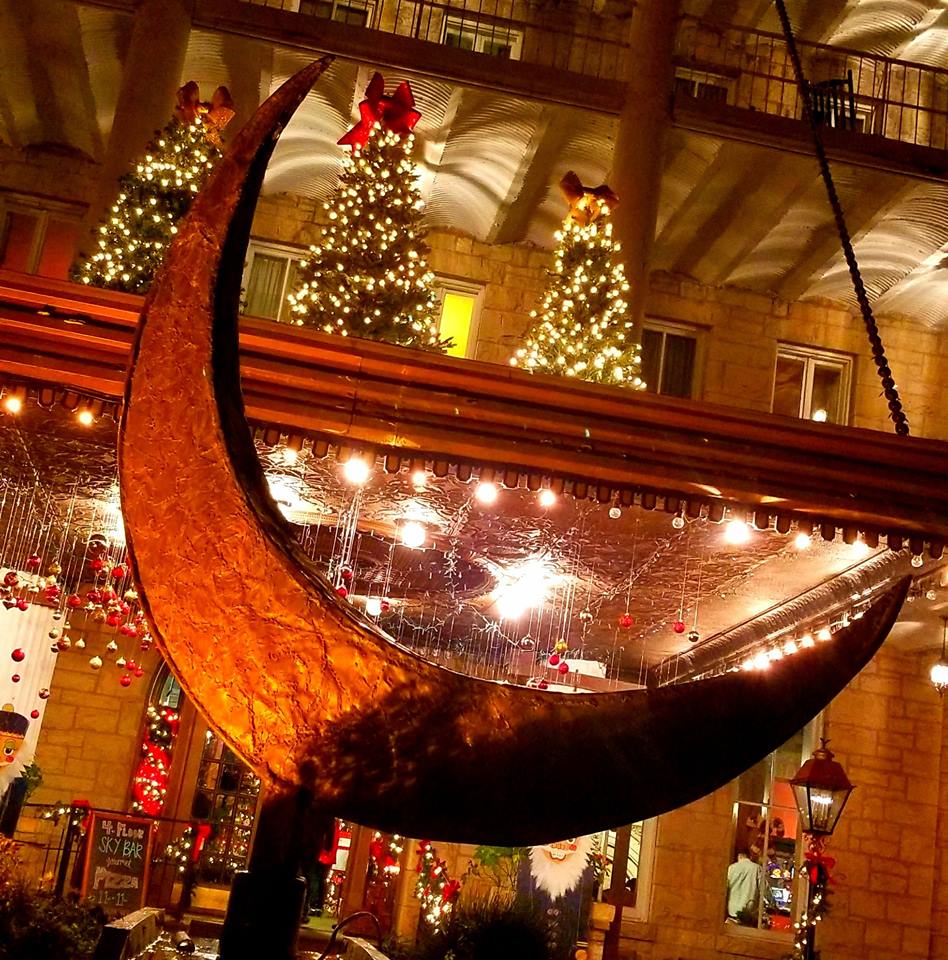 Below are some of the events to fuel your holiday spirit:
Drive-Through Light Display at the Great Passion Play
Great Passion Play Grounds
Experience Christmas from Thanksgiving night through Jan. 1 with a by donation drive-through light display with lights on from dark through 8 p.m. on Thursdays through Sundays. For more information, visit www.greatpassionplay.org/Christmas.
Shop Small Saturday
Shop Small Saturday Downtown Eureka Springs.
The wide array of unique and shops and galleries is the perfect spot to get all your holiday shopping done. Everything is decorated for the holidays, stores will be having hourly giveaways and specials. Find updated dates and times here: http://eurekaspringsdowntown.com/.
Christmas Tree Forest
Crescent Hotel Garden 
More than 30 trees will adorn the East Lawn of the 1886 Crescent Hotel and Spa, serving as a holiday focal point of the hotel's nearly15 acres. More than just beautiful, the annual Christmas forest is a community-wide decoration event that allows votes/collections to go to one's favorite creation. All money raised goes directly to the charity with the top three vote-getters receiving an additional bonus from the Crescent and Basin Park Hotel family. The Christmas Forest will remain on the East Lawn as part of the Christmas at the Crescent display through Jan. 1. For details, visit www.christmasatthecrescent.com
A Twist on Tradition: Giving Back Stationary Christmas Parade
Holiday floats and displays will be available for drive-by viewing at various locations on the upper loop, through downtown, and throughout the city on parade day. There will also be areas set up to safely drop off donations for your favorite charities all along the parade route.
Santa & Living Windows
Holiday music will be on the overhead balconies and Santa will be socially distanced on a balcony overhead so you can safely relay your Christmas Wishlist. Windows in downtown shops will come alive with elves, Santa, and delightful characters for kids and adults to be surprised by.
Santa & Ugly Sweaters!
Head downtown to finish up your holiday shopping list at the wide array of unique shops and galleries. Plus enjoy holiday music playing overhead on balconies, where you'll also find Santa socially distanced but listening for what you want for Christmas. Don't forget to join in the Ugly Sweater contest.
Holiday Dining
Several restaurants are open for Christmas Eve dining with a few open Christmas Day.