Experience whimsy at Vogel Schwartz Sculpture Garden in Little Rock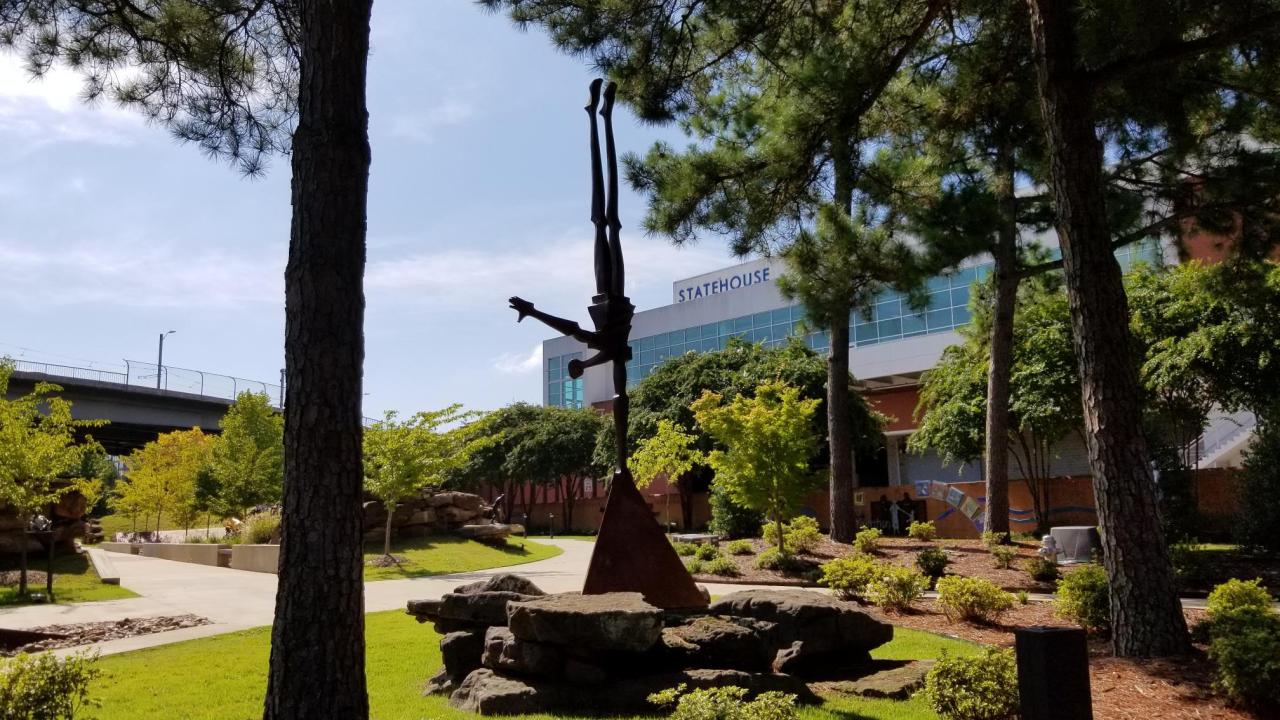 Riverfront Park in Little Rock is a picturesque landscape that goes for eleven blocks on the south bank of the Arkansas River. A center point of this treasured park is a large amphitheater that serves as a popular outdoor concert venue for the city. The park has many attractions to walk to, including the beautiful Petit Roche Plaza, which showcases the stone the city is named after. The Junction Bridge Pedestrian Walkway, which connects both sides of the river and carried trains across the Arkansas River until the 1980s, is here along with the Vogel Schwartz Sculpture Garden, which has an array of whimsical sculptures located at various points along a path as it leads to the west end of the park.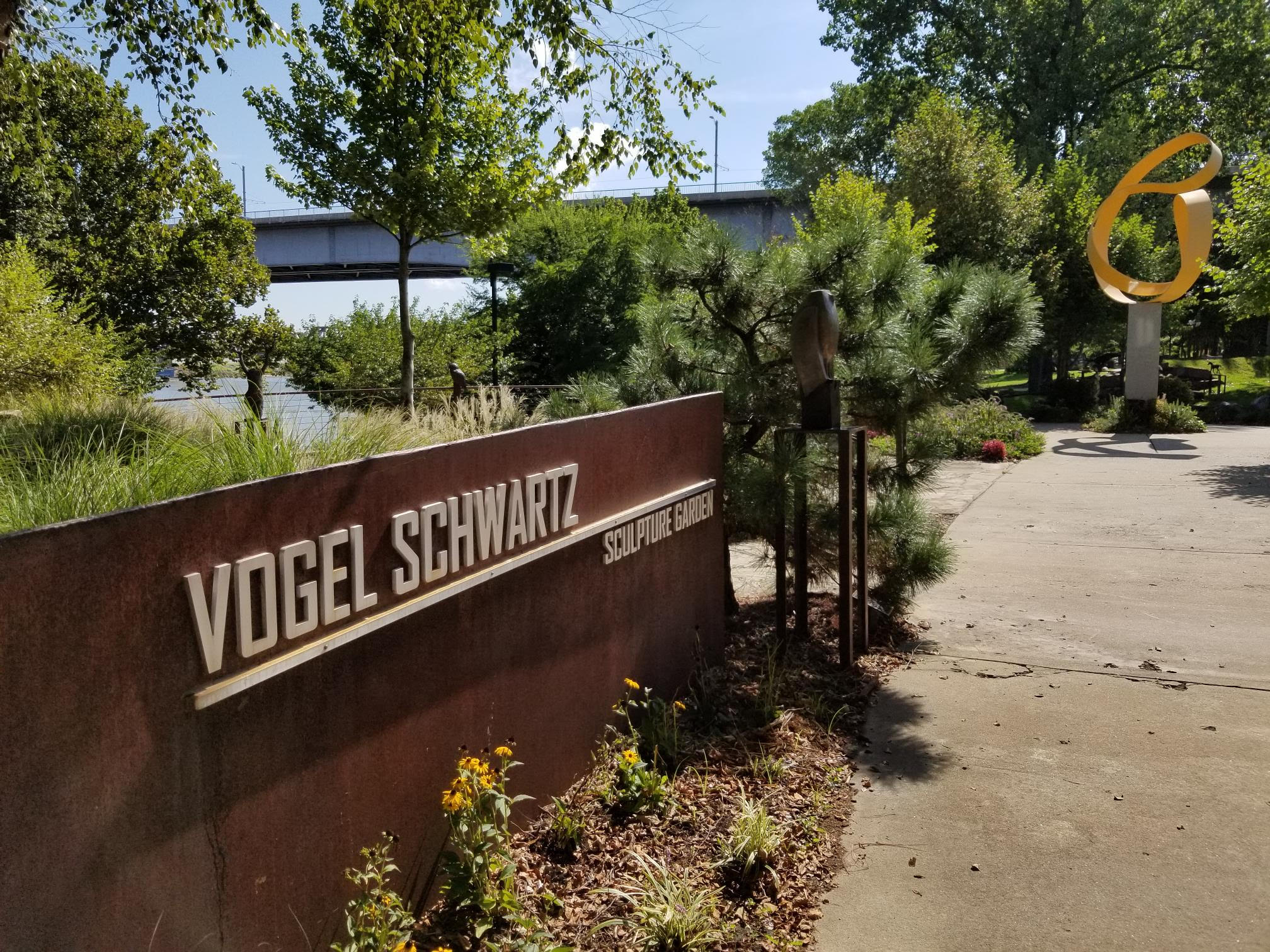 A stop by this sculpture garden is a great walking opportunity for art enthusiasts to wander through while in the park. Here you can take a stroll and smile as you browse and look at the many public art sculptures that have been artistically placed throughout the beautiful natural terraced landscape and walkways of the gardens. The sculptures come in all shapes and forms, some big, some small, some fanciful and some with a deep message to convey.
Many of these art pieces made their way here from an annual event called Sculpture in the River Market, which features works by some of the most prestigious sculptors in the country. From here, a piece is selected by committee to be added to the sculpture garden each year, which adds to the collection piece by piece.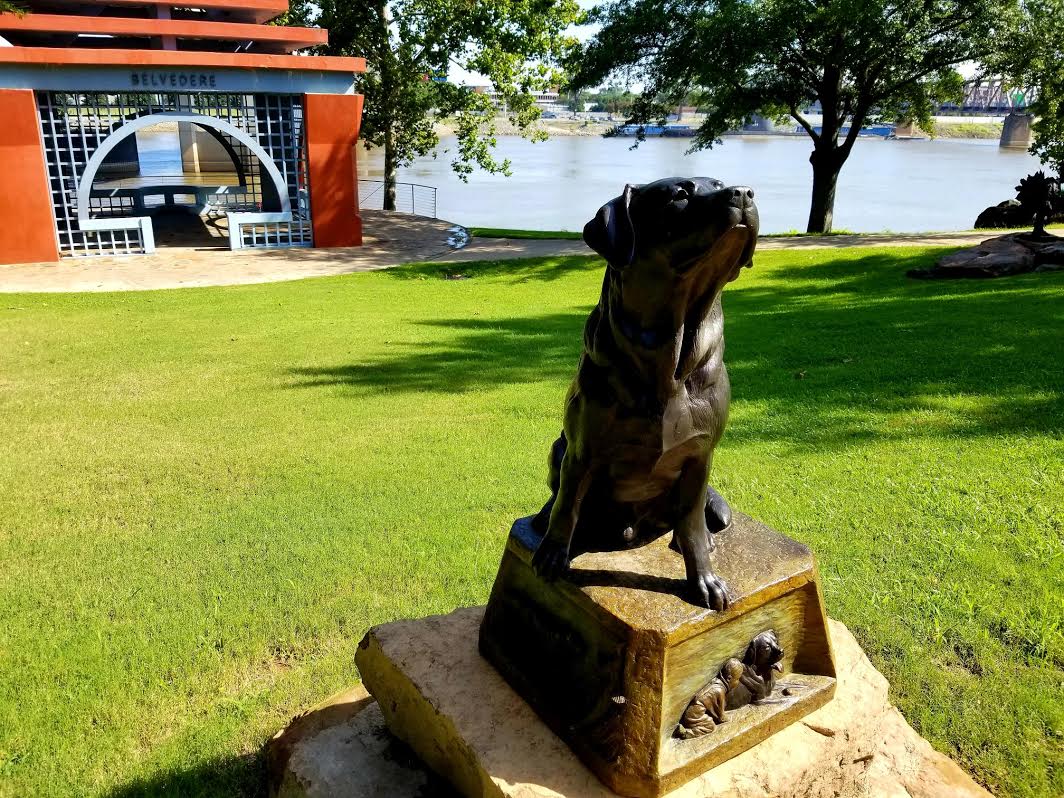 For a look at each of the sculptures and to learn more about the meaning behind the pieces, check out the map at the Sculpture at the River Market site. Here you can find artist statements about each of the pieces that make up this fanciful artistic gem in the heart of the city.