Explore Western Arkansas' Mountain Frontier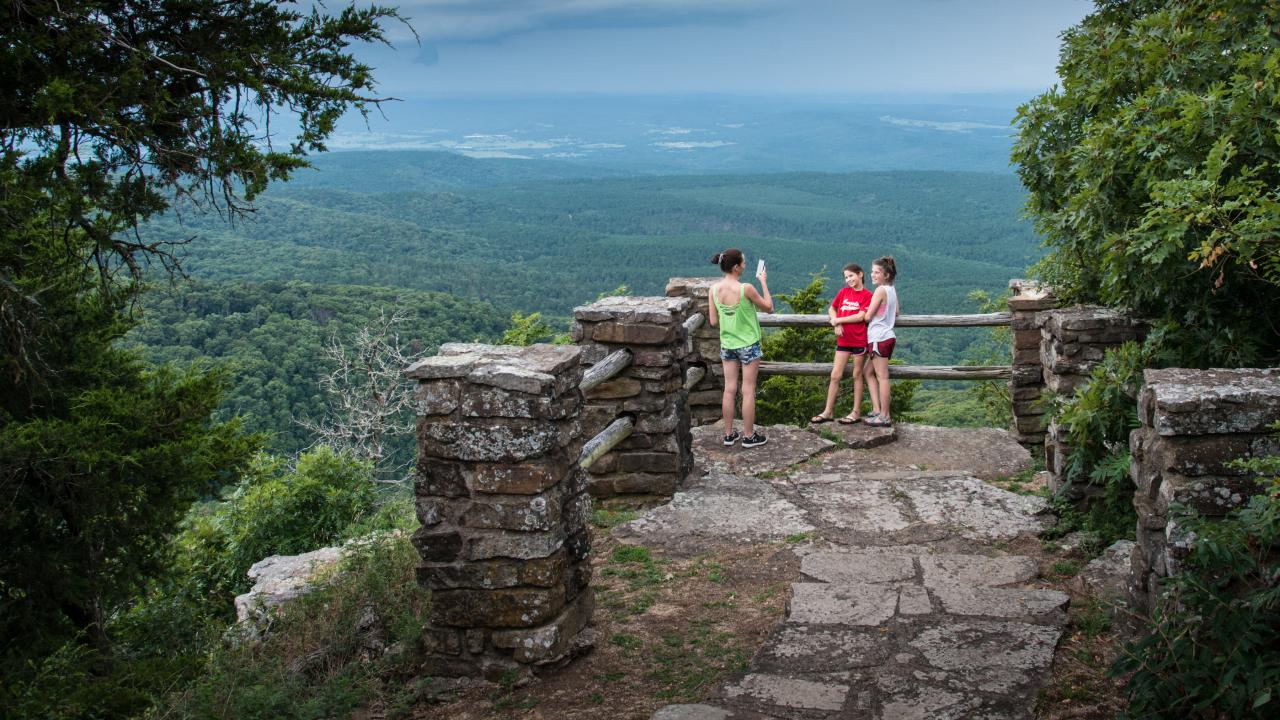 Western Arkansas' Mountain Frontier retains the scenic beauty, old-town charm, and remote sense of mystery that made it so alluring to travelers 150 years ago when Arkansas was part of the "Old West."
Lush valleys, rivers, and lakes are embraced on both sides by two mountain ranges: the Ozarks and Ouachitas. The adventurous terrain makes the region a delight for outdoor activities including mountain biking, hiking, climbing, fishing, boating, kayaking, wildlife watching, and much more.
In this mountain frontier, stunning state parks offer views that stretch for miles, along with resort-style lodging or rustic camping. For those who want to discover wild and untracked places, hundreds of miles of trails and rivers extend far beyond the reach of roads. And when you're ready to come back to town for some creature comforts, Arkansas wine country awaits with sun-soaked vineyards and regional vintages to complement area microbrews.
Whether you choose to hit the open road, find an epic trail, surmount the state's highest peak or savor the perfect glass in Arkansas wine country, the frontier offers you endless opportunities for discovery.
Where to start
Your gateway to the frontier is a tour of the Fort Smith National Historic Site. From the establishment of the first Fort Smith in 1817 to the final days of "Frontier Judge" Isaac C. Parker's jurisdiction over Indian Territory in 1896, these extensive buildings and grounds preserve a dramatic slice of western history. Here, you can explore life on the edge of Indian Territory through the stories of soldiers, the Trail of Tears, dangerous outlaws and the brave lawmen who pursued them. A 25-foot monument honors Bass Reeves, the first Black Deputy U.S. Marshal west of the Mississippi.
The United States Marshals Museum has finished construction in Fort Smith and will be scheduled for a soft opening at the end of 2021. Featuring an iconic design at 53,000 square feet, the Museum will tell stories of justice and integrity featuring the Marshals who have bravely served our nation.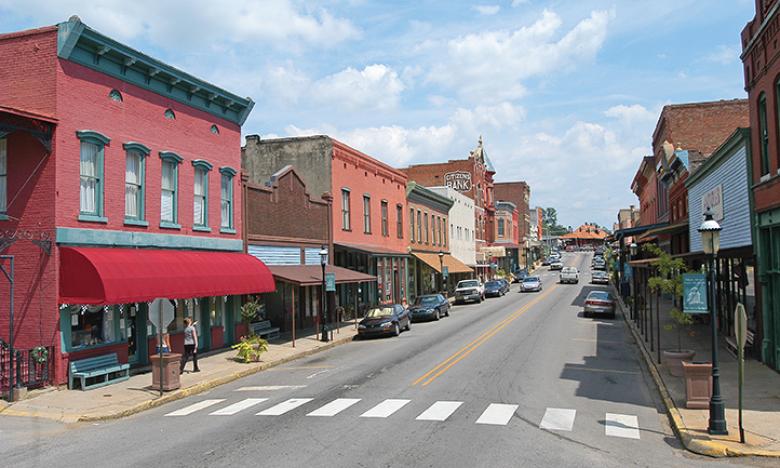 A fun way to get off the beaten path is on the Arkansas and Missouri Railroad. Trips include a run from Van Buren to Winslow, a three-hour, 70-mile journey through the beautiful Boston Mountains. Leave time to stroll through Van Buren's historic downtown, known for its shopping and the historic King Opera House.
Arkansas wine country begins in Altus and Wiederkehr Village, home to five generations of wine-making families with Swiss-German roots. Mountain wineries now produce a wide selection of vintages to please every palate. Post Winery, Wiederkehr Wine Cellars, Mount Bethel Winery and Chateau Aux Arc offer distinctive tasting rooms that will delight you with traditional whites and reds as well as regional flavors such as Muscadine wine and vintages pressed from the state grape, the Cynthiana. Sparkling wines, ports and dessert wines round out a luxurious tasting experience.
In Paris, stop at the Cowie Wine Cellars, then enjoy a nearby microbrewery and organic farm at Prestonrose Farm and Brewing Company. Afterward, head east on scenic AR 22, the "True Grit Trail," to Subiaco Abbey, a Benedictine monastery from the late 1800s. The Subiaco monks have recently begun brewing their own beer, which is so popular that it runs out every weekend.
Small towns throughout the frontier offer fun photo ops. In Paris, you can see the town's iconic replica of the Eiffel Tower. Alma is the "Spinach Capital of the World" and has a dedicated Popeye Park with Popeye statue. Greenwood, south of Fort Smith, features a lovely trail system anchored in hilltop Bell Park as well as the Old Jail Museum on the town square. Mena, an 1896 railroad town near the base of Rich Mountain, has great antiquing, art galleries, and a historic depot museum.
Where to stay in the mountains
To stay in lofty, scenic places, discover the lodges at Mount Magazine or Queen Wilhelmina state parks. The Lodge at Mount Magazine offers luxury accommodations on the state's highest peak with sweeping views of the river valley and Blue Mountain Lake. The lodge features 60 guest rooms, the Skycrest Restaurant, an indoor swimming pool and more. The park's secluded cabins have equally breathtaking views and hot tubs.
Queen Wilhelmina's lodge stands on Rich Mountain, the second-highest peak in Arkansas. This newly renovated facility includes 40 rooms and the Queen's Restaurant. Hiking trails surround both lodge sites.
Where to wander, fish, or bike
Western Arkansas' Mountain Frontier includes Artist Point, voted one of the most photographic spots in America and located on Scenic Byway 71, eight miles north of Mountainburg. White Rock Mountain also rewards visitors with lovely scenic views and is best known as the hub of several Ozark National Forest hiking trails, including the 1.5-mile loop trail around the rim of mountaintop, the 13.4-mile Shores Lake loop trail and the renowned Ozark Highlands Trail. The Arkansas River offers many access points where locks and dams form pools stocked with bass, crappie, catfish and bream. Another fishing site is Lake Fort Smith, a 1,390-acre reservoir with marina and boat rentals at Lake Fort Smith State Park. The state park facilities also include lodging, camping and RV sites with access to kayaking, hiking and biking. For backpackers, the park offers the western terminus of the 270-mile Ozark Highlands National Recreation Trail.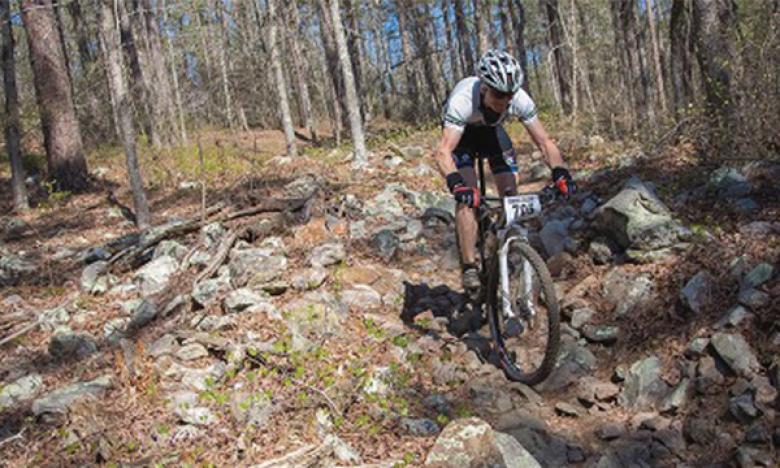 Another major attraction for hikers is the Ouachita National Recreation Trail, which is the longest hiking trail in Arkansas at 223 miles. The trail runs from Talimena State Park in Oklahoma all the way to Pinnacle Mountain State Park in Little Rock. The 108-mile stretch from AR 88 (Talimena National Scenic Byway) to Scenic Hwy. 7 north of Hot Springs is open to mountain bikers, making it the longest mountain biking trail in Arkansas. This rugged, challenging terrain earned EPIC status from the International Mountain Biking Association.