Famous Arkansan: Elton Britt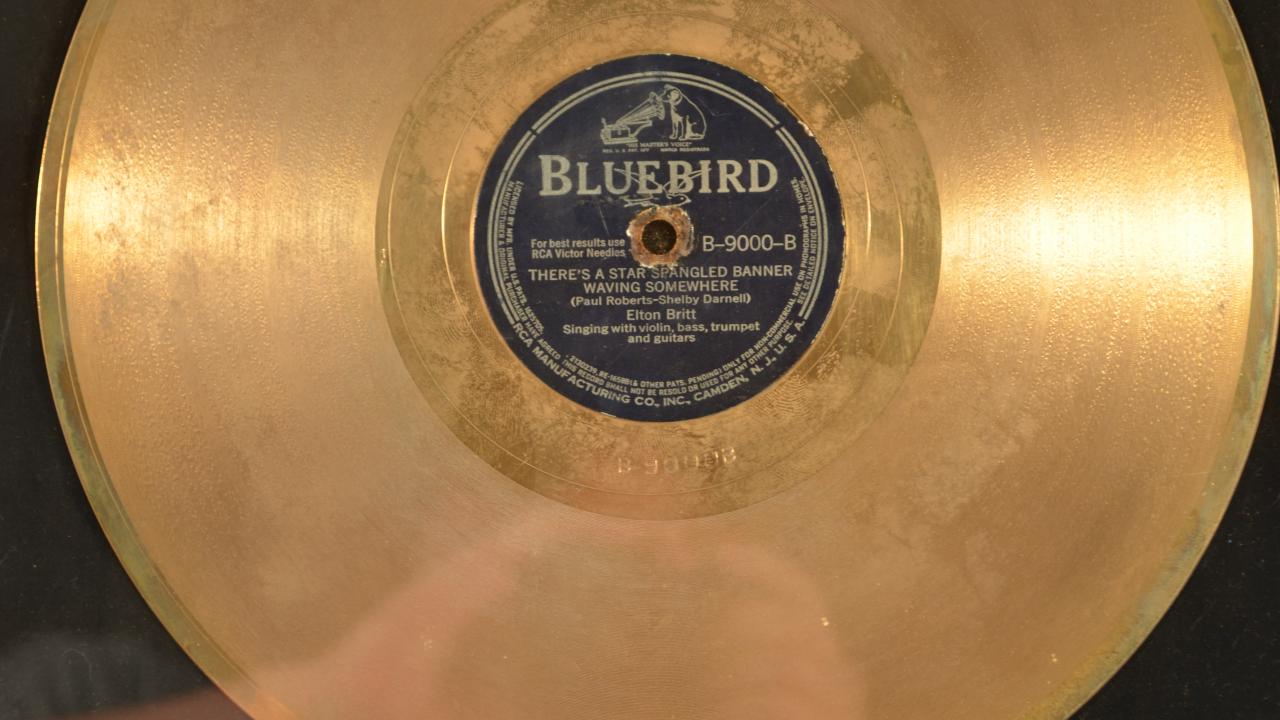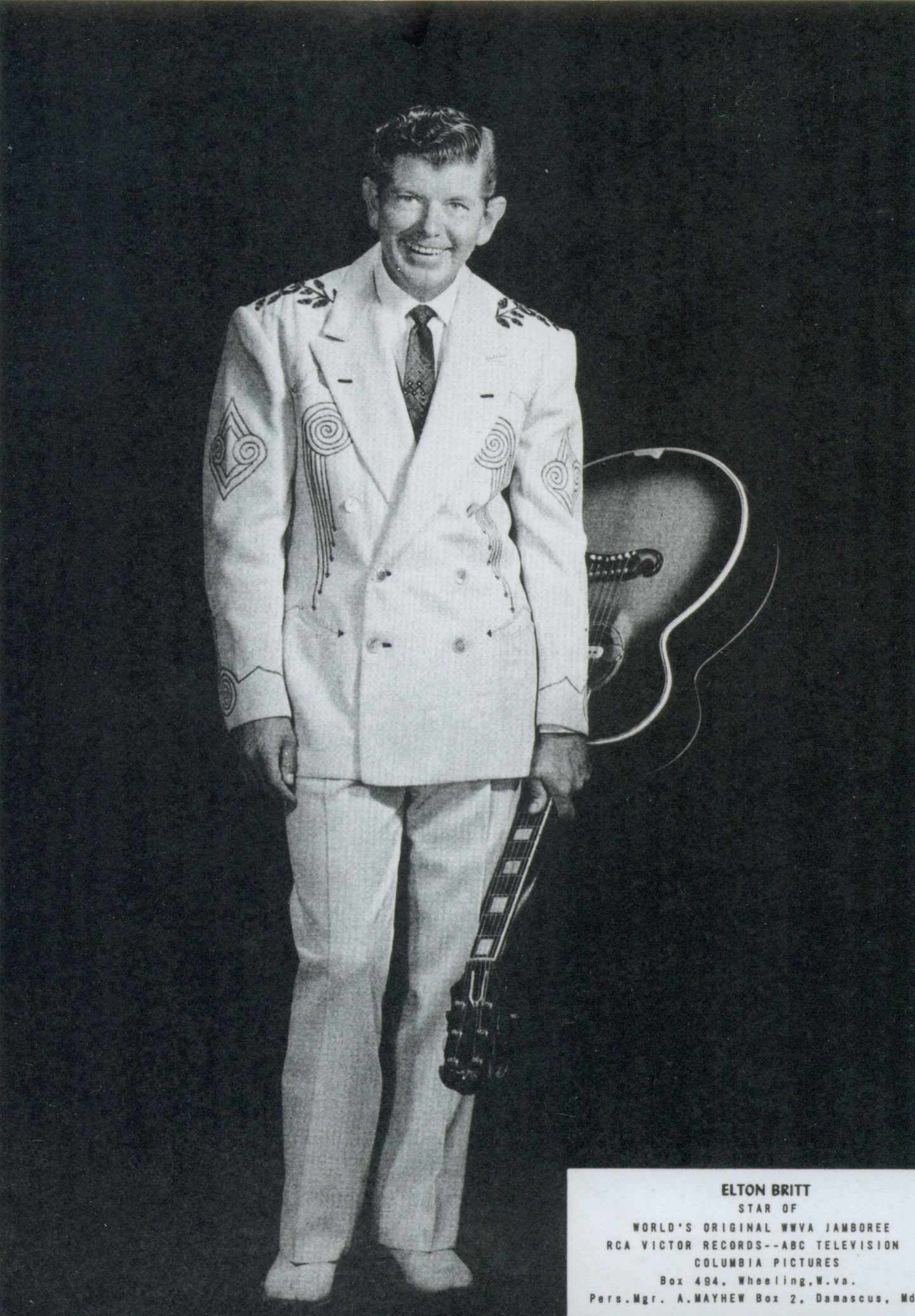 Arkansas likes to pay tribute to its famous Arkansans, as it does for Elton Britt (1913-1972), the first country and western artist to sell a million single records. "There's a Star Spangled Banner Waving Somewhere" sold over a million copies in 1942 during WWII.
The town of Marshall marks the legacy of Elton Britt with historical signage.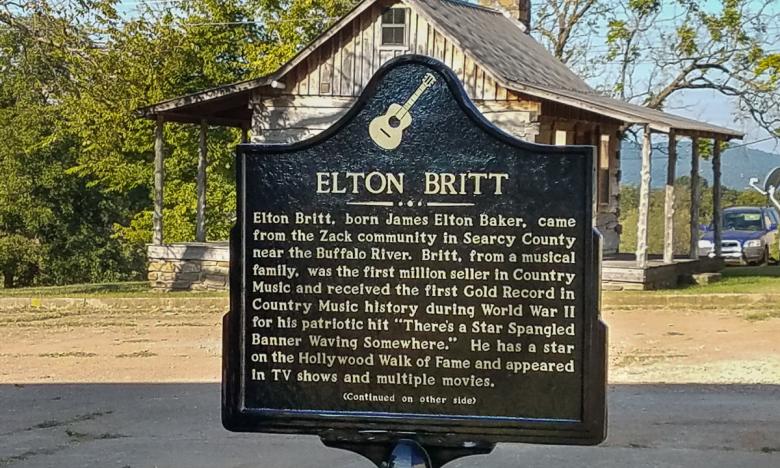 Born James Elton Baker, Britt came from the Zack community in Searcy County near the Buffalo National River. Britt was from a musical family and received the first Gold Record in country music history for his big hit. President Franklin Roosevelt even invited Britt -- billed as "the World's Highest Yodeler"--to the White House in 1942 to perform the song. He was considered one of the world's greatest yodelers.
In addition to performing at the White House, Britt also performed for the Royal Family in Great Britain. He made overseas USO trips to entertain American troops and even performed back home just a few hundred feet from this historic marker in the old Ken Theatre on East Nome Street.
He recorded over 56 albums for RCA. By the time the music charts came into existence in 1944, Britt had peaked. He did hit the Country Top Ten 11 times during the last half of the '40s, but never topped the charts.  His song "Uranium Fever," became popular decades after his death for its association with a popular video game.
Britt has a star on the Hollywood Walk of Fame and appeared in numerous TV shows and multiple movies. Britt started his career in 1930 with the Beverly Hillbillies show in Los Angeles.