Fantastic Family Fun at the Theater in February
The Arkansas Arts Center Children's Theatre on Tour is known for well-loved, contemporary stories and classic tales come to life with fantastic characters, breathtaking lighting, colorful costumes and fully staged productions. The Grand Prairie Center, located on the campus of Phillips Community College/University of Arkansas, in Stuttgart welcomes the Children's Theatre on Tour's production of "Arkansas Tales" on Feb. 9. The production explores our state's history and folklore, combining it with lively music and song, while celebrating all things Arkansas. To purchase tickets, visit www.pccua.edu/GPC or phone 870-673-4201.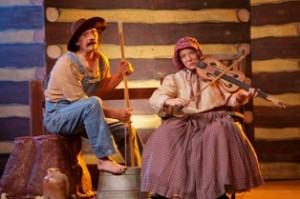 He's BIG, he's RED, he's CLIFFORD! Help celebrate the beloved Big Red Dog's 50th anniversary as the Emmy-nominated show is brought to life on stage in this new musical! The Fine Arts Center at East Arkansas Community College in Forrest City welcomes Clifford the Big Red Dog and the whole crew on Sunday, Feb. 17, at 3 p.m. The cast will share Clifford's BE BIG!™ Ideas, such as Help Others, Work Together, Believe in Yourself, Share and other timeless values with laughter, music and dancing that the whole family will love. For more information or to order tickets, visit www.EACC.edu or call 870-633-4480, ext. 352.