Fayetteville Public Art Tours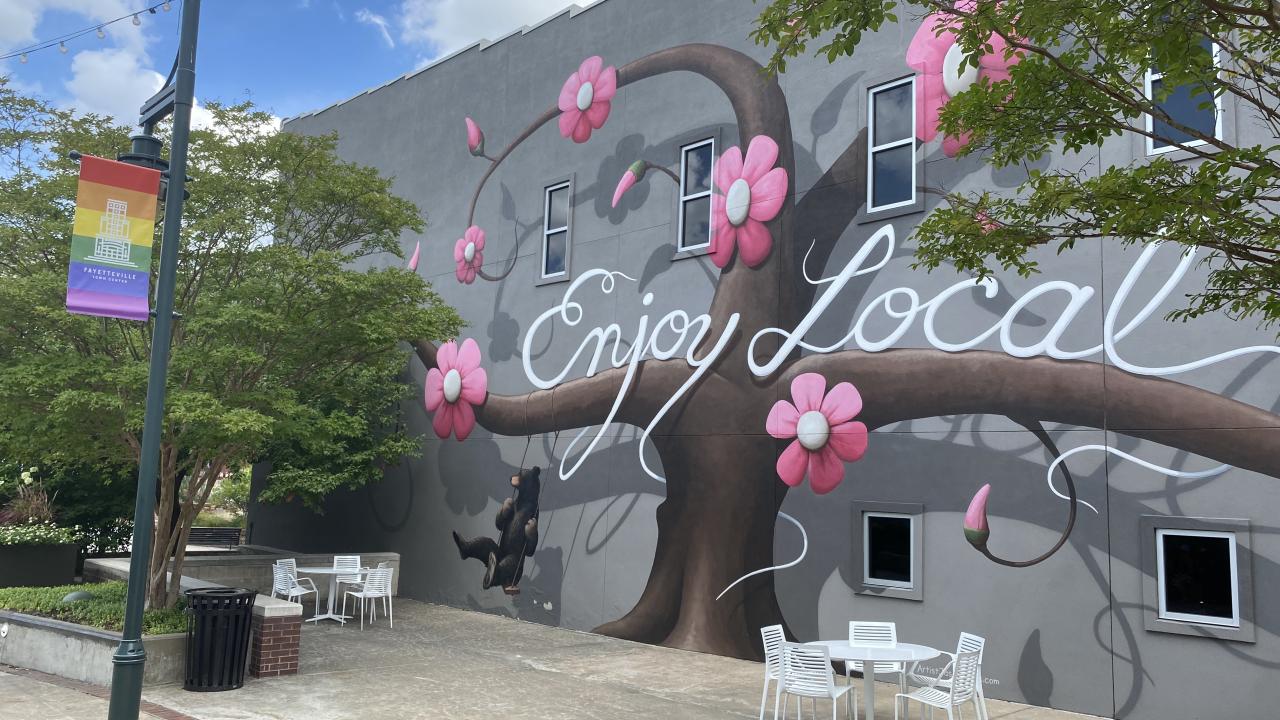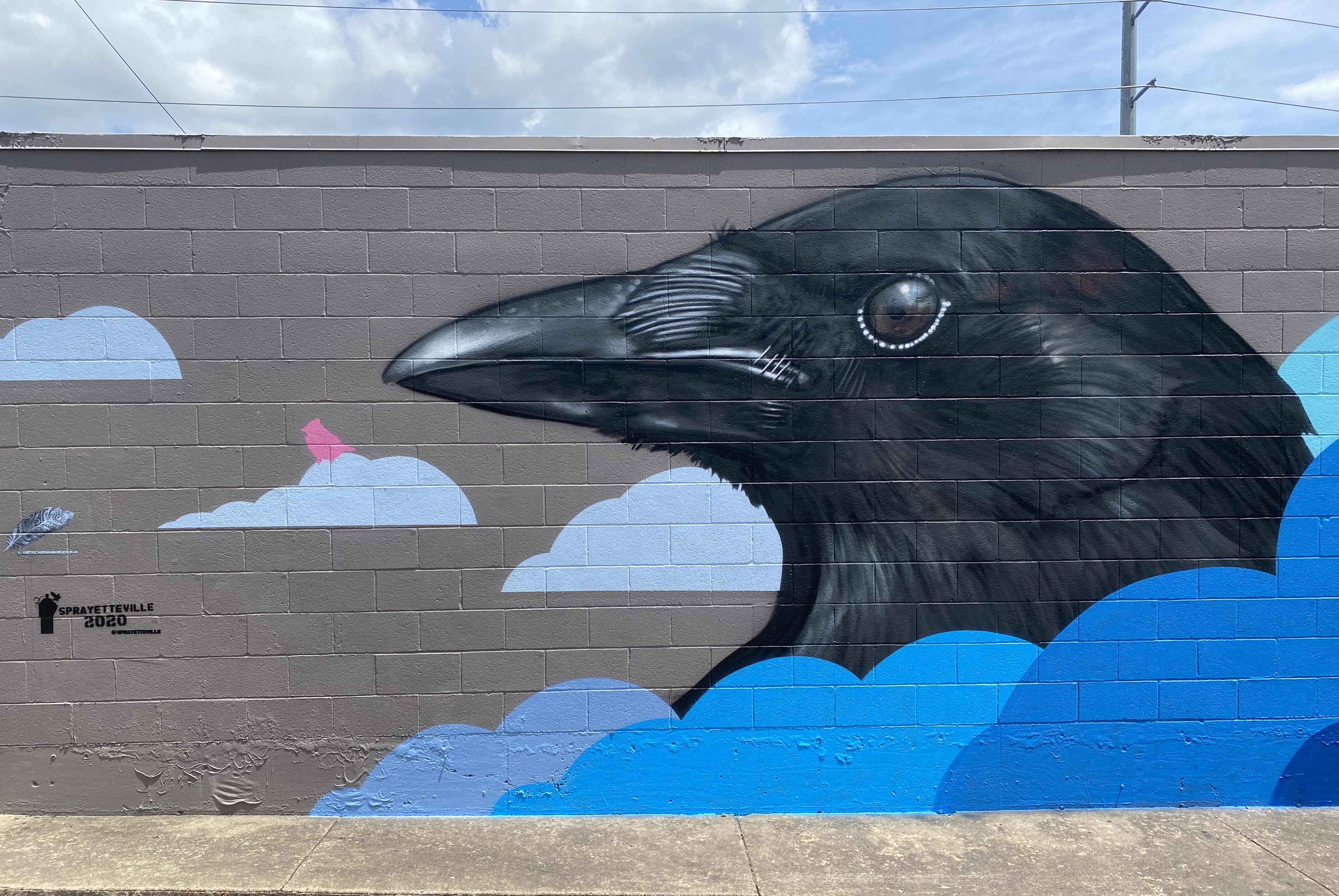 Walk, bike or drive through Fayetteville for wonderful outdoor murals, sculpture and integrated landscapes.
Public art tours — offering everything from large murals on buildings, to bronze sculptures, a peace prayer fountain, art bike racks, painted traffic boxes and storm drains, a park castle, art benches of concrete, steel and brass, recycled art and more — take place amid a thriving downtown full of shops, restaurants and bars.
The city offers an online Fayetteville Art Walk Interactive Map of 60 public art installations. The interactive app lets  you browse by map or by image, and zoom into the location.
Additionally, you'll find two art tours on the RideWithGPS app with turn by turn directions. The app lends itself to walking and biking tours, but you could use the map to drive to the locations as well. The app is free to download. One route is named ExpFay_Art Tour and is 3.5 miles. The other is Sprayettvville_Wall Crawl and is a six mile tour.
If you ride the Razorback Regional Greenway, you'll see plenty of art along those trail tiles as well.