February Brings Great Performances to the Arkansas Delta
February may be the month of "love," but in the Arkansas Delta this month it also means great music and performing arts.
On Feb. 13, the Fowler Center on the campus of Arkansas State University in Jonesboro presents Ryan and Ryan Piano Duo in concert. The duo is a dynamic father-son piano group that blends classic and contemporary music into an enthralling concert experience. From Rachmaninoff to Gershwin to Billy Joel, Donald and Barron Ryan combine their talents to create a dazzling blend of music. Tickets are $15-30. To learn more, visit www.yourfowlercenter.com or phone 870-972-3471.
The Rodney Block Jazz Project performs at the Fine Arts Center at the East Arkansas Community College in Forrest City on Feb. 13. Rodney Block, a Dumas native, released his long anticipated album, "Outside the Box," in 2009. Block, a trumpeter who has been featured and performed in various venues across the globe, has built a niche in the genres of jazz and hip hop. He has shared the stage with the likes of Earth, Wind, and Fire, Wynton Marsalis, and Eric Roberson. Block's televised jazz feature, "AETN Presents: Front Row with Rodney Block & The Real Music Lovers," was nominated for a regional Emmy and awarded the 2014 Aurora Platinum Award. Tickets are $10. Visit www.eacc.edu or phone 870-633-4480 for details.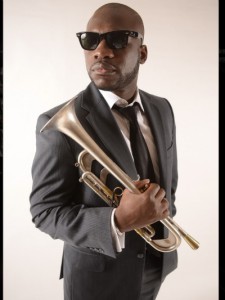 The EACC Fine Arts Center in Forrest City also hosts the UAPB Vesper Choir on Feb. 19. The University of Arkansas at Pine Bluff Vesper Choir, under the direction of Dr. Michael J. Bates, is nationally recognized among historically black colleges and universities for its diverse repertoire and excellent performances. The nearly 70-member ensemble, founded in the 1940s by Professor Ariel "Pops" Lovelace and conducted for more than 40 years by Professor Shelton J. "Fessor" McGee, has a rich choral tradition that includes numerous performances on radio and television, as well as performances across the United States. Admission is free. Log on to www.eacc.edu or phone 870-633-4480.
Cirque Zuma Zuma has been described as an African-style Cirque du Soliel, combining the mysticism and magic of the African continent with the out-of-this-world excitement of a theatrical cirque performance. The Grand Prairie Center in Stuttgart hosts Cirque Zuma Zuma on Saturday, Feb. 14, at 8 p.m. Tickets range from $20-30. The non-stop, action-packed show will feature the fantastic Zuma Zuma Acrobats from America's Got Talent, along with a colorfully costumed cornucopia of talented artists – South African vocalists, gumboot dancers and contortionists, Zimbabwean percussionists, Egyptian limbo dancers, Gabonese tumblers, amazing pole acts, and more. For more information, log on to www.pccua.edu/GPC or phone 870-673-4201.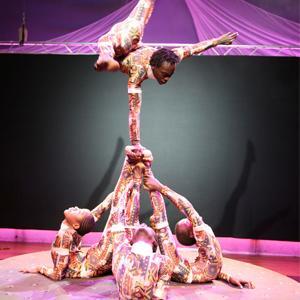 Since its debut performance in 1999 on a stage in Norway, Rhythm of the Dance has played to over 5 million fans in 33 countries worldwide and has help herald a new era in Irish entertainment. Starring 20 members of the National Dance Company of Ireland, a live Irish band and the handsome Young Irish Tenors, the show is an inspiring epic, reliving the journey of the Irish Celts throughout history. The Fowler Center in Jonesboro welcomes Rhythm of the Dance on Sunday, Feb. 22. Using the traditional and modern arts of dance (ballet, modern dance, jazz) and music, this richly costumed show marries the contemporary with the ancient in a celebration of all things Irish. Ticket prices range from $15-30. Visit www.yourfowlercenter.com for more information or phone 870-972-3471.