Fort Smith Regional Art Museum Opens Jan. 19
Fort Smith has a lot to be excited about in the new year, particularly the opening of its first premier arts center. The Fort Smith Regional Art Museum's opening day gala and preview is Jan. 19. Click here for more information or to buy tickets to attend the opening gala.
The organization that lead to the creation of RAM originated in 1948 with the Arkansas Association of University Women. In 1951 it evolved into the Associated Artists of Fort Smith and began exhibiting art and holding classes in various locations throughout town. The Vaughn-Schaap House was purchased in 1960 for use by the group and in 1968 the Fort Smith Art Center was established. It offered exhibitions and art classes for more than 50 years. The art center outgrew the old Victorian house, which had climate control and space issues. In 2009, Arvest Bank donated a 16,000 square-foot-building located in the heart of Fort Smith on Rogers Avenue.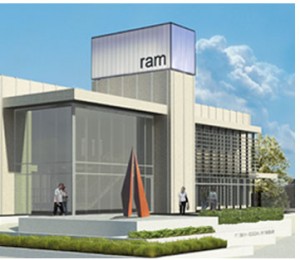 Today, the art center's current transition is one from an art center to a state-of-the- art museum that meets national standards. The new museum is climate-controlled and equipped to facilitate nationally and internationally recognized traveling exhibits. RAM brings exciting cultural growth to the region, education programs, and special events for children and adults.
RAM will offer:
Exhibitions by local, regional, national and international artists
Artists led workshops for beginners to advanced levels
Receptions
Members-only events
Films
Lectures
Classes for children and adults
Free Family Days
Galas
Wine Tastings
Concerts
Panel Discussions
Congratulations Fort Smith on the opening of this lovely facility and all of the wonderful experiences it will bring to your city.