Fun awaits at the Cherry Street Fair in historic Helena
If you haven't been to historic downtown Helena lately, you're missing out! There are great new shops and restaurants along Cherry Street in the beautiful downtown historic district.
And if you're looking for a specific reason to get to Helena, I've got it! July 9 is the date for the next Cherry Street Fair. Held along historic Cherry Street, the event brings local artisans, musicians, merchants, farmers and visitors together the second weekend of each month in downtown Helena from April through September.
One of the many great things about the Cherry Street Fair is that it's a true partnership among local businesses, organizations and residents. Started in 2011 by the staff of Thrive, an organization dedicated to helping small businesses and non-profits in the Delta region, the Cherry Street Fair has grown and now includes partners from throughout Helena-West Helena and the Arkansas Delta.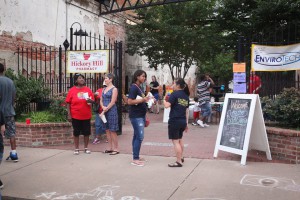 But still the best thing about the Cherry Street Fair is the great, family fun atmosphere. For July, the musical entertainment includes gospel and blues music, and the Delta Cultural Center is sponsoring a performance by Blue Mother Tupelo, a duo that describes their music as "Southern Soul."
Throughout the day, visitors can stroll along Cherry Street and check out the local merchants, food vendors, and information booths. For the youngsters, the Kids Zone features a variety of activities and games, and, for those who like to play in the water, the fire hydrant WILL be open (parents, bring towels!).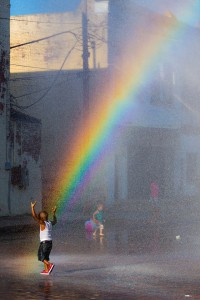 To find out more about the Cherry Street Fair, check out the Facebook page here. You can also visit www.thrivecenter.org or call 870-338-3300.