Get ready for some fun in February!
Editor's note: The events featured in this article occurred in 2017, but you'll find other great happenings on our Events page.
This month brings two great events for kids of all ages to enjoy in the Arkansas Delta.
On February 11, the Mississippi River State Park in Marianna welcomes Raptor Rehab of Central Arkansas. The staff of Raptor Rehab will have several different raptors on-hand during a question and answer session about the feathered predators. Participants can take their photo with the handlers and the birds after the presentation. For more information, contact the Mississippi River State Park at 870-295-4040. To find out more about the Raptor Rehab of Central Arkansas, visit their Facebook page here.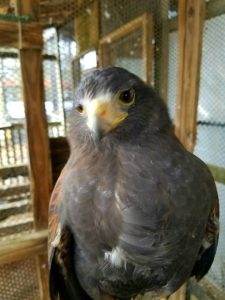 Parkin Archeological State Park in Parkin hosts the annual Black History Month School Days on Feb. 14-17. The event celebrates the rich African-American history of the town and region. Participants learn about education, food, music and entertainment that kept the past residents of Parkin, both children and adults, busy. Reservations are required. For details, contact the park at 870-755-2500.