Great food and fun for a great cause
August 2 is the date for the 14th annual Taste of the Town in West Memphis. A fundraiser for the ongoing projects of Main Street West Memphis, the event is held at Southland Park Gaming and Racing.
Main Street West Memphis, part of Main Street Arkansas, is a non-profit organization designed to help develop and revitalize the downtown commercial district of West Memphis.
What you'll find at the annual event is a sampling of outstanding food and desserts prepared by local chefs, caterers and bakers. Oh, and it's your "responsibility" to try everything, especially the desserts, because attendees get to vote for the "Best Dessert" of the event.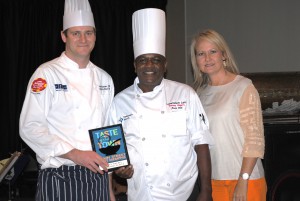 Music will be provided again this year by the Cummins Prison Band.
To learn more, visit www.BroadwayWestMemphis.com or call the Main Street West Memphis office at 870-735-8814. Tickets for the 14th annual Taste of the Town are $30 in advance or $35 at door.